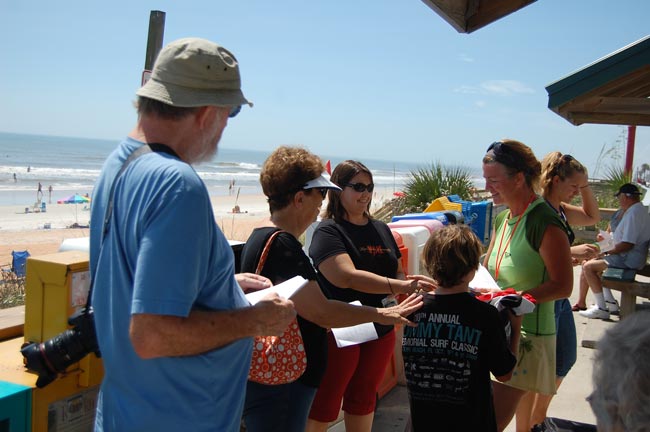 They've been gathering for the past hour along the shore in Flagler and Volusia counties, and in the rest of the state–in every state, and in many countries: it's an international movement that at noon today will link hands, literally and figuratively, along beaches, riverbanks, lakefronts and other water bodies to protest oil drilling and call for more alternatives to fossil fuels.
In Flagler Beach, Colleen Conklin, the school board member, is organizing the event–handing out slips and whistles, synchronizing the human link–along with Carmen Arasknick. Conklin just went online, found out about the event, and became the local organizer.
It's not clear how many people will show up, but several dozens already have in Flagler Beach, with more expected in Washington Oaks, where Adel Diaz is the organizer, and, to the south, along the Volusia shore, where Paula Brown Lewis is organizing in Ormond Beach.
Stay tuned.