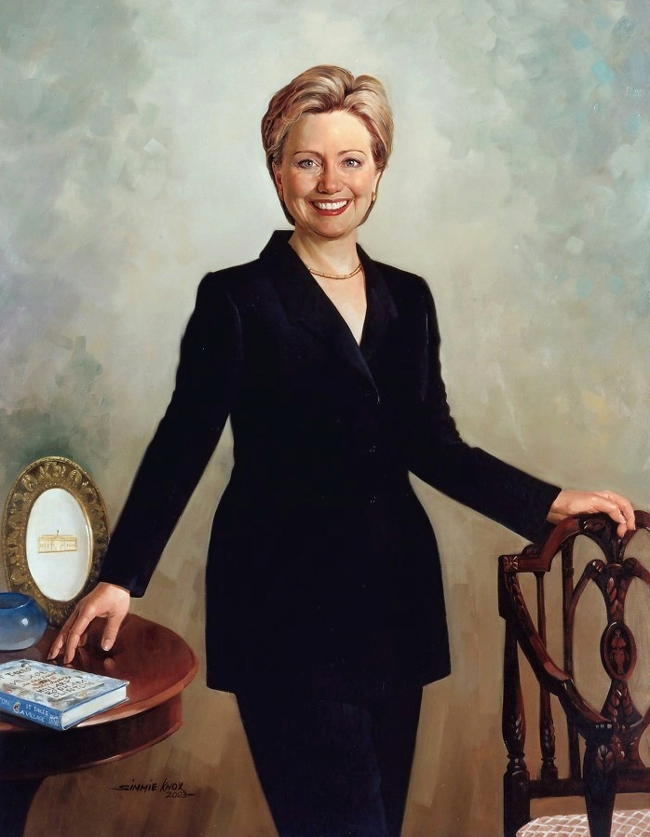 The Republican temper tantrum over the nascent NBC Hillary Clinton movie tells us only one thing: The GOP is scared to death of a Hillary presidential run. We're talking heart-pounding, flop-sweating, bunker-building terrified. How else can you explain the weeping and whining over a film that hasn't even been scripted, and may yet be produced by Fox Television Studios, a corporate cousin of the GOP's publicity arm, Fox News.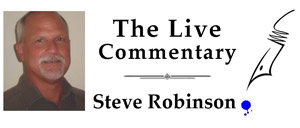 Republican National Committee Chairman Reince Priebus is also apoplectic about a Hillary documentary commissioned by CNN. The 24-hour news network says its offering will not involve actors, and asked Priebus to "reserve judgment" until the final cut. But Priebus insisted that if the networks go ahead with their respective projects, neither MSNBC nor CNN will be allowed to participate in Republican presidential debates. That would mean having to watch Rick Perry make a fool of himself only on Fox, CBS or ABC.
Priebus's threat is absurdly out of proportion to the offense, and his tirade is bound to ensure that the programs will be well-watched, regardless of how lame they turn out to be. But more interesting are the reactions of serious journalists like NBC's Chuck Todd and CNN's Candy Crowley, both of whom fear their objectivity will be tarnished if their networks' Hillary offerings are either too harsh or too admiring.
In both cases, the life of Hillary Clinton offers rich, if familiar, material to work with: She is by all accounts ruthlessly ambitious, brilliantly analytical, indefatigable and unwilling to suffer fools. She is also a devoted mother and a wife who long ago made a decision to stand by a man who has humiliated her from his earliest days as governor of Arkansas.
She is a uniquely accomplished woman who has known great success—she was elected to two terms as a senator from New York, cutting short the second to serve as Secretary of State—and great failure—her plan for health care reform died aborning during her husband's first term. All of this is so well known that it's hard to imagine either a TV movie or a news documentary that will change anyone's mind about Hillary.
Perhaps Priebus is worried that Hillary, who in real life is not known to be warm and fuzzy, might be portrayed that way. Diane Lane, the actor slated to play Hillary in the NBC movie, could end up portraying a Hillary who is passionate about the welfare of children and the plight of the poor—and wouldn't that be a calamity for the Republican Party.
The irony here of course is that if Fox News were to produce a documentary about Hillary, it would probably be a play in three acts: Placing naked ambition ahead of fidelity, Hillary marries Bill because she figures he's her ticket to the White House. Hillary suffers the indignities of a betrayed spouse during the Monica Lewinsky impeachment fiasco. Hillary stonewalls Congress on the details of Benghazi, which is the single greatest scandal of modern times. Fade to black.
It's true that a well-scripted, well-acted movie can go a long way toward permanently shaping our view of a public figure. The gold standard for this is Julianne Moore's devastating portrayal of Sarah Palin in the HBO movie, "Game Change," whose script is based largely on the recollections of Steve Schmidt, who ran John McCain's presidential campaign. Moore accomplished the impossible: She crafted a dead-on parody of a woman whose ascension to fame was itself a parody of American politics.
Even though the ridiculous Palin was raw meat for Moore, Priebus must be thinking that if a negative portrayal can be that effective, imagine what a positive portrayal by a skilled actor like Lane could do for Hillary. As for the planned CNN documentary on Hillary, I have one piece of advice for Priebus: Relax. The network will bend over backwards to prove its right-down-the-middle mettle. Let's face it, we're not talking Murrow and McCarthy here.
When the dust settles, Priebus will have accomplished only one thing: He will have told every voter that even Hillary's TV images are too powerful for the Republicans. We are left to wonder: However will they handle the real thing?

Steve Robinson moved to Flagler County after a 30-year career in New York and Atlanta in print, TV and the Web. Reach him by email here.