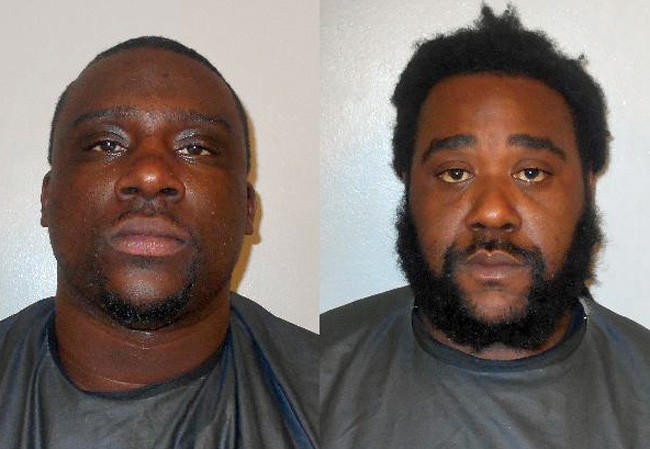 In two days last week Flagler County Sheriff's K-9 units were responsible for two significant drug arrests in separate incidents, including the seizure of heroin from one Palm Coast suspect, a local indication of the drug's increasing popularity—and a distant but documented consequence of a rise in poppy cultivation in Afghanistan and Southeast Asia.
The suspect in the heroin arrest, Jeffrey Charles Nowden Jr., 29, of 226 Pine Grove Drive in Palm Coast according to his arrest report (or 76 Providence Lane according to his jail booking), had hidden the drugs, which he was transporting from Michigan, in his rectum.
Nowden was one of three passengers, plus a driver, in a minivan with California tags that was allegedly speeding down U.S. 1, from the intersection with I-95 last Thursday (Jan. 15), when a detective clocked the vehicle at 74 mph in a 65. A deputy stopped the car near Palm Coast Parkway.  A K-9 unit was brought in, and when the dog walked around the vehicle, the dog indicated the presence of drugs inside.
The occupants were ordered out. A digital scale was discovered in the car, with residue on it, according to Nowden's arrest report. It tested positive for cocaine.
Sheriff's detectives "had prior intelligence from a documented Flagler County Sheriff's Office confidential source that Nowden was transporting a quantity of heroin and crack cocaine from Michigan back to Flagler County to sell," the arrest report states. "The confidential source also advised that Nowden would be concealing the narcotics in the rectal cavity."
A detective questioned Nowden about concealing drugs in his rectum. Nowden denied that he was. Cops took him to Florida Hospital Flagler for medical clearance on the assumption that he was carrying drugs which, if they were to get loose in his body, would pose a lethal risk. While waiting for clearance in a room at the emergency department, Nowden "pulled out the clear plastic bag containing [an] assortment of narcotics from his rectal area," the arrest report states, and gave it to a detective.
Nowden said he'd dissimulated the drugs when he realized he was being pulled over. He denied getting the drugs from Michigan.
Inside the bag, detectives found a "blue/green rock like substance, weighing approximately 20 grams and tested presumptive positive for heroin." They also found 10 grams of what tested as cocaine and eight tablets of 8 mg each of hydromorphone, a prescription narcotic.
Nowden, who remained at the Flagler County jail Tuesday, faces charges of trafficking heroin, possessing cocaine with intent to sell, possessing a controlled substance and possessing drug paraphernalia. He is being held on $156,500 bond, of which $150,000 is for the heroin charge.
Two days later, on Saturday afternoon (Jan. 17), Cory P. Waring, 39, of 45 Sentinel Trail in Palm Coast, was arrested on a series of drug charges, also following a traffic stop and a K-9's indications that drugs were allegedly in the car.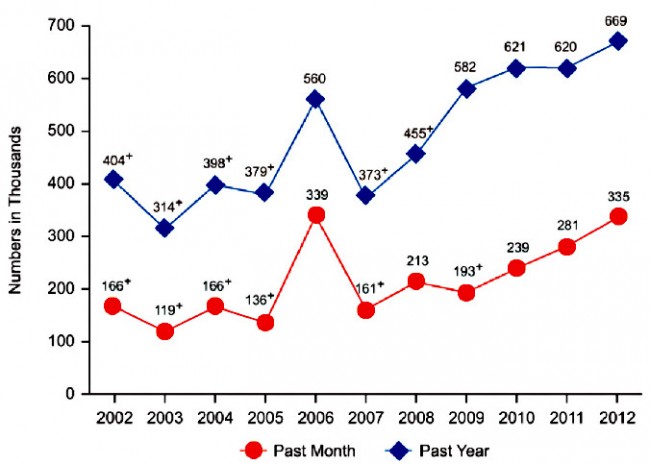 Waring was driving east a little after noon on State Road 100, not far from Bulldog Drive. A deputy was patrolling, traveling west. The deputy noticed Waring's car and suspected the windows to be illegally tinted. The deputy did a U-turn, pulled Waring over and tested the windows, which proved "well below the legal limit," according to the deputy's arrest report. The deputy said he smelled what, from the deputy's experience, smelled like marijuana in the car. The deputy had asked Waring about the contents of a suitcase in the backseat. Waring said it was his clothes, which he was bringing back home after spending the night at his girlfriend's.
When a K-9 unit arrived, the dog indicated the suspected presence of drugs in the car. Waring at first refused to exit his vehicle, saying the deputies had no reason to order him out. But they told him that they could conduct a probable cause search. Waring exited then locked his car. Later, he unlocked it—and was "secured."
By the search's end, cops had uncovered, in various places and bags, a total of 351.1 grams of marijuana, 4.1 grams of methamphetamine, 60 grams of powder cocaine and 10.5 grams of crack cocaine. Roger's Towing impounded the vehicle, and Waring was arrested on five drug charges. By Tuesday he had posted bail on $53,500 bond and was released.
The heroin arrest is unusual in Flagler County not because of the way the suspect dissimulated the drug—not an unusual method when heroin is concerned—but because of its re-emergence locally, reflecting a trend in various parts of Florida and the nation.
---
A heroin crisis across the country had so far bypassed Flagler and Palm Coast.
---
Heroing usage had peaked in the 1970s then gone into disfavor among addicts. But heroin use has been rising again since 2007 among adults while declining further among youths to a record low. The National Survey on Drug Use and Health reported last year that 156,000 people started heroin use in 2012, nearly double the number of people in 2006. The Cincinnati Enquirer last summer dubbed the rise an "epidemic," though the term may be debatable in light of the low and broad-ranging numbers reported—"from 300,000 to 500,000, up about 75 percent from five years ago," the paper states, specifying: "And while that is just a minor portion of the nearly 24 million Americans that abuse drugs overall, heroin use is growing faster than all others." (It was a heroin overdose that killed the actor Phili Seymour Hoffman last year.)
The New York Times calls heroin's return a "crisis gripping communities across the country," rather than an epidemic, with 420 people–more than in any year since 2003–drying of heroin overdose in the city. "The death toll from heroin has more than doubled over the last three years, presenting a growing challenge to city officials who have so far been unable to reverse the rise," the paper reported, noting a concurrent decline in prescription drug overdoses.
In Florida, the Tampa Bay Times's Michael van Sickler last spring reported that heroin was filling a void created by the state's relatively effective crackdown on prescription drug abuse, with medical examiners reporting 68 deaths from heroin in the first half of 2013 alone, double the number for the comparative period in 2012. "The toll is dwarfed by the number of deaths at the peak of the prescription drug crisis, but law enforcement and addiction experts are seeing worrisome signs that the rise of heroin is only beginning," van Sickler reported. In November, the paper was reporting further spread of the drug in the Tampa Bay area.
In an interview at the time, Flagler Undersheriff Rick Staly said the rise in heroin use in Florida's larger cities had not been detected in Flagler County, but that deputies and detectives were on the look-out.
Poppy cultivation and its consequent heroin production has been rising dramatically over the past several years, chiefly in Afghanistan—where American-led efforts to counter poppy cultivation have been faltering—but also in Myanmar, once the world's leading heroin producer.
The United Nation's Office on Drugs and Crime last November reported that poppy cultivation in Afghanistan rose to a record, with opium production potentially increasing 17 per cent and yields estimated to reach 6,400 tons compared to 2013's total of 5,500 tons.  That year's total was itself a record, with opium production increasing by half since 2012. Afghanistan produces 90 percent of the world's illegal opiates. (See the full report.)  Farming and trade is encouraged by the Taliban in Afghanistan, which provides farmers with fertilizer and cash advances in exchange for some of the profits of the trade.