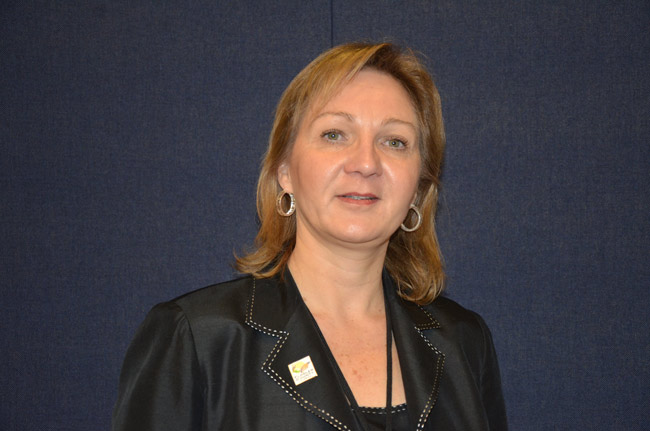 Flagler County Administrator Craig Coffey joked to his commission members this morning that when candidates were interviewed for the new executive post at the county's economic development department, they were told they'd have three to four weeks to produce 200 jobs. The joke fell flat. Coffey rephrased and glided back on the words most of the commissioners would say as they prepared to give their unanimous approval to tendering a job offer to Helga van Eckert as Flagler's latest economic development director, for $110,677, more than a quarter of the county's economic development budget.
"We're going to try and set realistic goals, and I think we're going to try and communicate all of that to our partners, public and private, and let everyone know what to expect out of us," Coffey said. "You're going to hear a lot more about that in March after this retreat and the director is on board."
Eckert, who heads economic development for the city of Perth Amboy on the Jersey shore, was the final choice of the newly formed, nine-member county jobs council, chaired by Barbara Revels, the county commissioner. But she was chosen through a process that never defined expectations of the job and rejected bottom-line projections of creating so many jobs after so many months. Yet job creation is the unquestioned purpose of the economic development department. The department is operating on a $410,000 annual budget, entirely in tax dollars. No matter how much the administration or the commission attempt to define success differently, in the end, and with accumulating tax dollars in play, the council and the new economic development department will be judged overwhelmingly by the net new jobs that can be attributed to their existence. Everything else is what much of this county's economic development story has been for years: more words than paychecks.
At least some of the 62 applicants to the executive job dropped out because they were worried they'd have to be held accountable to bottom-line job creation.
"I didn't know if there was anything that was going to be brought ever about expectations of what this council would expect or this commission would expect," Commissioner Milissa Holland said. "I don't want the public to get the impression that within a year there's going to be these jobs and it's going to be this investment that necessarily is a tangible thing that they can touch and see and wrap their hands around rather than we're making progress on building a foundation of a strategy moving forward. So I didn't know what discussions took place in that arena and what the expectations were–not necessarily job creation this year, but perhaps setting us a course, a direction on where we're going from here, and what's expected of our new CEO in regards to just time being in the office, time being outside. What level of expectations have been stated to this candidate in regards to what our expectations are and what she can possibly deliver."
So far: none.
If van Eckert is hired, she'd start around Feb. 20. The advisory council is planning a retreat with her in March, where those expectations would be set out. Holland cautioned against the council's lack of direction "so they're not going in 10 different directions, answering to 10 different people."
Commissioner Alan Peterson also downplayed expectations of actual job creation, at least in the early goings. "It's going to be very difficult to quantify what might be done within certain time periods," Peterson said. "I mean, you can't say, as you said, we're going to have x number of jobs within 60 days or even six months, but I think if we keep the public fully involved as to what's going on, what's happening, the efforts that are being put forward, then everybody will see that the moneys and the time we have spent so far and that the economic council representatives will spend in the future, that it is all worthwhile, that we in fact are making as much progress as can reasonably be expected. So the monthly reports are going to be very, very important."
To commissioner Nate McLaughlin, "the message is the key," rather than immediate job creation. "It's exciting for me because I'm looking at it from a, say, a marketing point of view. The message in fact even having this dialogue is sending out is really exciting. It's basically telling the region, telling the country, telling the world that hey, we're here, we have proximity to great things, we have great things here, and we're open for business, come on in, and that's the message that's going out."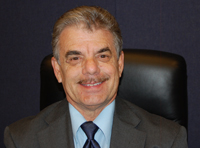 Commissioner George Hanns thanked the previous economic development groups in the county (there's been a few), and put his faith in revels and van Eckert: "For those of you who are from New Jersey, which I am not, it's not an easy place to get things done, so she must be pretty good at what she's going." He, too, downplayed the notion of setting a standard for job creation, and urged the administration to "keep the public posted as much as possible because it's easy for people to criticize, but when you do things and it's little cloak and dagger, it's even worse, so we need to keep it as open as possible."
Revels assured her colleagues: "This is absolutely going to be transparent, open to the public, regular reporting. I hope that a lot of the other communities will join us and come to the meetings. If they don't, we'll go to them. Most importantly, Miss. Van Eckert, she's strong, innovative, got a background from what I love was the private side, working for an engineering firm and then going to the public side, some people say from the dark side to the light side or back and forth, but it gave her great perspective on how hard it is when you are battling government to get things done, and when you're a part of government how you can make things happen faster. She's seen both sides."