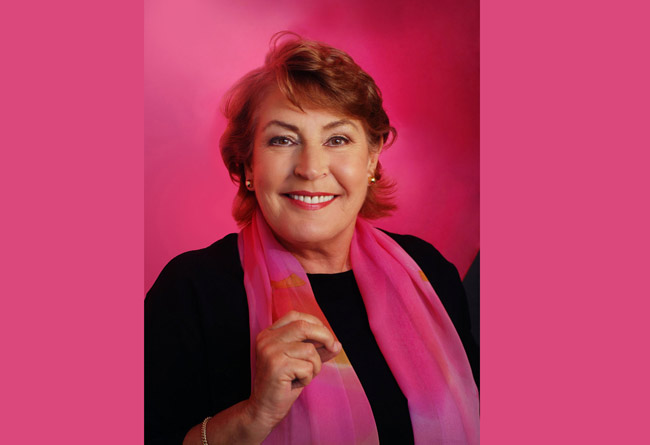 Anyone who looks at Helen Reddy's career will see that the woman responsible for the mega 1971 hit "I Am Woman," that second-wave feminist anthem, doesn't dance to anyone's drum—be it man, woman, or beast. She is now a 71-year-old, ferocious Australian queen of 70s Pop. And she'll be at the  Flagler Auditorium Sunday evening.
At the Flagler Auditorium
---
The Ten Tenors on Broadway at the Flagler Auditorium for two back-to-back performances, Saturday April 5, at 3 and 7:30 p.m. Tickets are $42 for adults and $32 for students. For more information, visit the auditorium's website or call 386/437.7547.
Click On:
---
It's a bit of a Lazarus–or Lazarine–act. In 2002, Reddy officially retired from performing, saying she'd never sing in front of a live audience again. The icon who'd made a career singing songs about self-empowerment "just got bored."
Singing the same 15 songs each night that, in addition to "I Am Woman," include "Delta Dawn," "Leave Me Alone," and "Keep On Singing," night after night, had worn thin. At her peak, Reddy performed seven nights a week on the Vegas Strip. Her shows were opened by then young big-name talents like Barry Manilow and Joan Rivers, but, eventually, even sticking your finger to the proverbial man can get old. "It got to a point where I'm singing and I'm just thinking about the bathroom wallpaper," she said in an interview.
In her ten-year retirement, Reddy became a hypnotherapist and motivational speaker.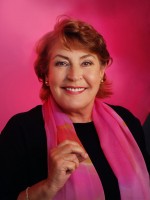 During the 70s, it was all about top-40 radio, she says. "So many of my songs, which were really good songs, were never really heard."  While Flagler Auditorium can expect to hear many of these top sellers, Reddy says she is happy that she'll never again have to sing only her greatest hits. She made this clear in her un-retirement—that, as usual, she'd be returning to singing on her own terms only. These days she's more interested in singing lyrical ballads, those which are played by artists like Paul Williams rather than "stupid pop songs," she says.
Is she worried that maybe the audience might not be as receptive to unknown material (not that she ever needed anyone's permission to do anything)?
"I think my audience has matured with me," Reddy says. "I think they're more interested in hearing more lyrical songs, too." She says, that if the audience has bought any of her records, a lot of the songs shouldn't be new.
This "low threshold for boredom," as she puts it, has defined Reddy's career from the beginning. Born into an Australian show business family, she began singing and dancing in a vaudeville circuit at age five. Teenage rebellion followed and Reddy reached a stage where she wanted nothing to do with performing. Ironically, she just wanted to fall into the more "traditional" societal woman roles of the time and be a wife and stay-at-home mom. But, as further illustrated by her 2012 return to the stage, performing was always inescapable. "In the end," she says, referring to her initial decision to become a singer, "I needed to make a living, and singing was the best skill I had."
There may have been a connection between her second profession as a hypnotherapist and her singing career, but she doesn't see it.  Reddy was actually first introduced to hypnosis on stage. She'd opened for hypnotists and been opened for by hypnotists. Only those were engaging in a practice that was far from therapeutic or healing. "They would just bring poor unsuspecting people to the stage and make them act foolishly. That was absolutely not what I was interested in," she says.  But the hypnosys thing for her never had the same appeal as the stage. It might've just had to do with scale. "With hypnotherapy, you're dealing with just one person at a time while, with singing, you're dealing with an entire audience."
"I am Woman" was born of her own reality: "Oh yes," go those lyrics, "I am wise…But it's wisdom born of pain…Yes, I've paid the price…But look how much I gained…If I have to…I can do anything…I am strong (strong). I am invincible (invincible)…I am Woman."
In 1966, Reddy won "Bandstand," an Australian Pop Music TV show, winning what she thought was the chance to travel to New York to cut a single for Mercury Records. Upon arriving there, as a young mother with a baby, she was told by the studio she'd only won a shot at auditioning for the label and, based on the audio footage from the show, she'd been denied. This was in an era that until then had been about the great boy bands like the Beatles. It would've been  easy for Reddy to return home. She had $200 and a return ticket to Australia. She stayed in New York and took her chances.
It took appearing on nearly 19 television shows, singing "I Am Woman," and the outcry of the many women who responded so strongly to the message of the song, before radio could no longer avoid putting Reddy on the air waves. It wasn't only women who were empowered by the tune, Reddy says.  A male medical student once wrote her and said that he played the song first thing in the morning each day, that it gave him the motivation to face the day.
As for the song itself, Reddy wrote "I Am Woman" out of necessity. She had hardly any song-writing experience at the time. There was a 1960s pop song that was particularly motivating to her. It was called "Born a Woman," by Sandy Posey ("It makes no difference. If you're rich or poor. Or if you're smart or dumb. A woman's place in this old world. Is under some man's thumb…Because to be his woman. No price is too great to pay.")
That didn't mesh with all the notions Reddy had of the women she'd grown up with in Australia. "All the women in my family were strong women. They'd gotten through two world wars and a depression…and they did housework." The message of "Born A Woman" just wouldn't stand. "It got to the point where I just had to sit down and write it," though she could never have imagined the ripple effect that song would have across the globe.
It's still rippling. So is she.

 "An Intimate Evening with Helen Reddy," at the Flagler Auditorium for one night only, March 17, at 7:30 p.m.. Tickets are $42 for adults and $28 for youths. For more information call the Auditorium at 386.437.7547 or visit the auditorium on the web.