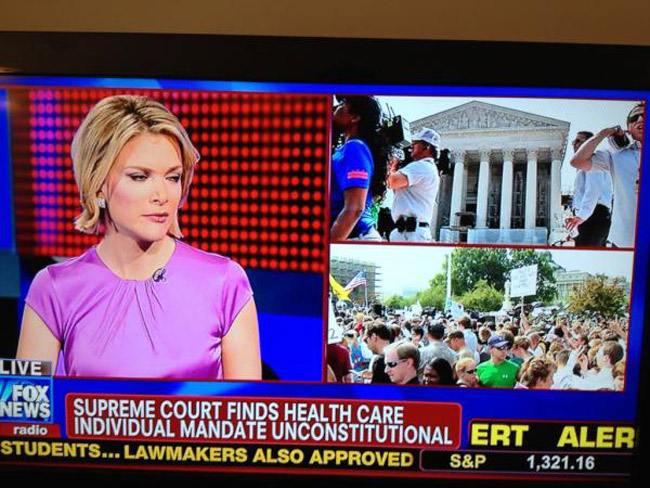 By Bill Cotterell
The best old-fashioned scoop of my 44-year newspaper career never got printed, at least not until everybody else had it, too.
Prior to the 1976 Democratic National Convention, Jimmy Carter had interviewed six potential running mates, including Sens. Ed Muskie of Maine and Walter Mondale of Minnesota. I worked for United Press International and several hours before Carter announced his choice, an Associated Press reporter and I were trying to squeeze a tip out of the late Hamilton Jordan, Carter's campaign manager. He teased, "It begins with M and ends with E" — which we both knew meant Mondale.
But one of us had the presence of mind to ask, "Six letters or seven?" and, with a big Georgia-boy grin, Jordan said, "That, I'm not gonna tell ya."

Still, everyone knew Muskie was a non-starter, that he was only interviewed as a courtesy befitting one of the party's senior statesmen. After talking with Jordan in the lobby of a New York hotel, I was ready to bet my professional reputation, such as it was, on Mondale. But UPI's Washington experts were not about to let some lowly Capitol reporter from Atlanta reel in the big fish of the day.
Neither were AP's bosses, so my competitor and I fought futile fights with our editors until Carter and Mondale walked into a news conference on live TV, in the hotel where we'd been trying to wheedle the news out of Jordan hours earlier.
Well, we at least had the pleasure of showing that a couple of hourly wage guys from the Atlanta bureaus could beat the snooty White House regulars. But there was a bigger reason for holding back — we might have been wrong, Jordan might have been just joking with us. That's not likely, but the consequences of a misunderstanding are harrowing.
The memory came to mind last week when poor CNN and Fox News blew it with their breaking bulletins on the U.S. Supreme Court ruling on national health care. Reporting live from the court plaza, reporters for both networks jumped on the first part of the ruling, in which the justices said the Constitution's commerce clause could not permit an individual mandate. Then, minutes later, they reached the part that said Congress could mandate coverage under its taxing authority. Although I never booted an error on such a grand scale, I can empathize with the soul-sick feeling they must have had, stammering to save face while wanting to crawl away and cry.
Both networks recovered quickly, but the ground rules of journalism don't provide any prizes for fastest correction.
Nobody ever wants an error in a story, even a small one. It's not just that accuracy is an obligation to the public, it's that a "Dewey Defeats Truman" headline is never lived down. That one stands alone in the Scoop Hall of Shame because the Chicago Daily Tribune must have ignored later data for a couple hours while writing, editing, composing, printing and distributing the Nov. 3, 1948, first edition that Harry Truman so happily hoisted for photographers at the back of his campaign train.
The reporters who got the health care verdict wrong last week were driven by the intense competition of not only live TV, but online reporting and social media. There had not been such a huge legal story since Dec. 12, 2000, when the Supreme Court plaza was jammed with frostbitten reporters stammering through Bush v. Gore and trying to be first to report who would be president of the United States.
But that was before social media. Last week, at least three Republican congressmen re-tweeted the CNN-Fox error to their Twitter followers and a lot of people celebrated or sobbed on Facebook. Florida Chief Financial Officer Jeff Atwater also had a press release all ready to go — and it went, only to be subbed out a few minutes later by red-faced aides in Tallahassee.
When I worked for the wire service, I treasured some congratulatory messages from New York or Washington, boasting that I was a minute or two ahead of AP on some big development. When AP beat us, headquarters usually kept a tactful silence unless we'd made an error or had a terribly long delay, when a politely admonishing message would end with the dreaded words "how please?"
We all know how it happened out front of the Supreme Court last week. Having gone live a half-hour, or even an hour, before the 10 a.m. release of opinions, reporters let their competitive instincts overcome the rule we all learned on the college newspaper.
The one that goes, "Get it first, but first, get it right."

Bill Cotterell is a retired reporter of the Florida Capitol press corps. Reach him by email here.