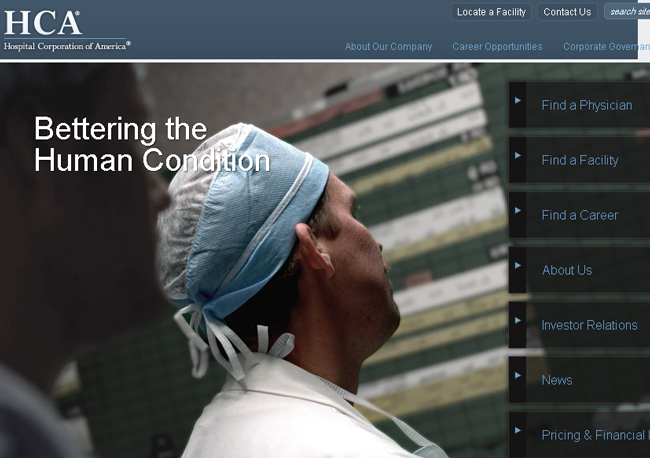 Hospital giant HCA is suing the Florida Department of Revenue in a tax dispute that stems from the turbulent era when Gov. Rick Scott ran the company.
The lawsuit, filed April 29 in Leon County Circuit Court, challenges $756,885 in interest payments that the state is seeking to collect on the company's 1994 corporate-income taxes.
HCA, then known as Columbia/HCA, paid its Florida taxes in 1995 but later got audited by the Internal Revenue Service, according to court records. The audit forced HCA to pay an additional $843,173 in state taxes — but the payment was not made until 2008.
The Department of Revenue is trying to collect interest from the entire period, which HCA contends is illegal.
The court records do not make clear why HCA delayed paying the additional taxes until 2008. But Securities and Exchange Commission reports show the hospital company faced long-running IRS audits after a Medicare fraud scandal became public in 1997.
That scandal ultimately drove Scott out of his job as chief executive and led to $1.7 billion in fines against the company.
During the 2010 gubernatorial campaign, Scott faced months of questions about his role in the Medicare fraud case. He denied being aware of fraud taking place, and he never faced criminal charges.
Scott and the three state Cabinet members oversee the operations of the Department of Revenue. A department spokeswoman did not return phone messages Friday.
In the lawsuit, Nashville-based HCA raises state and federal constitutional arguments against being forced to pay the interest.
The Legislature in 2002 approved a law that addressed cases in which federal audits lead to increased tax bills. That law allows the state to seek interest from the time the taxes were originally due.
But HCA argues the state couldn't retroactively apply the law to the 1994 tax bills. The company raises constitutional due-process and equal-protection objections.
"Our 1994 federal income taxes were adjusted in 2008, which, as is often the case, required the payment of additional state tax," HCA Spokesman Ed Fishbough said Friday. "We reported and paid these additional state taxes promptly, but the state assessed interest on the amount even though the Florida law applicable to 1994 does not provide for interest when federal adjustments are reported timely."
–Jim Saunders, News Service of Florida