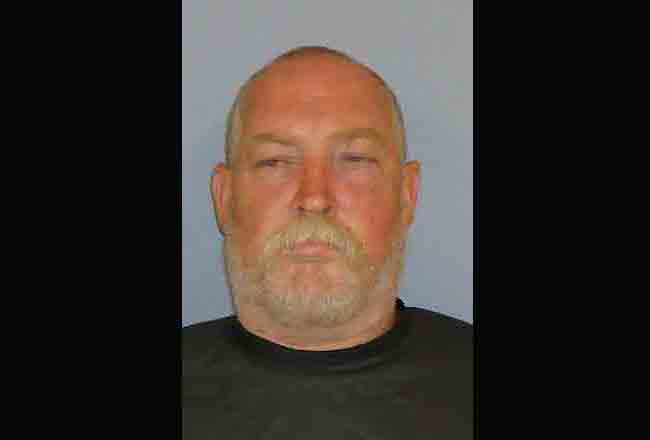 Brandy Bookamer, 27, was attacked Sunday evening (May 5) by what were reported to be five pit bulls as she and her six-year old daughter walked near their home on Holly Lane in Daytona North, also known as the Mondex. The dogs dispersed when their owner, a man fired a pellet gun in the air, according to a police report.
Flagler County Sheriff's deputies said the woman was able to protect her daughter from the dogs and told her to run home, saving the daughter from injury, according to a sheriff's release.
Deputies responded to the area of Mahogany Boulevard and Holly Lane at 8:14 p.m. after receiving a report of the incident.
Bookamer, a resident of Holly Lane, was "lying in a ditch, just off the roadway," according to an incident report. Kelly Maxwell, a 37-year-old resident of Palm Coast, was comforting her after rushing to the scene when she heard someone screaming for help. Bookamer had "a large amount of blood coming from several wounds on her arms and legs," according to the report.
The injuries are not believed to be life-threatening.
Nevertheless, Bookamer was taken by ambulance–Flagler County Fire Rescue 51–to the Flagler County Airport then airlifted to Halifax hospital's trauma unit in Daytona Beach by Volusia County Sheriff's Office Air One. (Flagler County's Fire Flight is grounded after 8 p.m. for lack of staff due to budget cuts.) She was in satisfactory condition Monday afternoon.
Maxwell told police that she heard a woman screaming for help so she ran to the intersection of Mahogany Boulevard and Holly Lane where she found Bookamer lying in the ditch. Maxwell said she saw five "Pit-bull looking" dogs attacking Bookamer, and described the dogs as ranging from small to medium in size and ranging from light tan to dark tan in color. A "Gentleman" who accompanied her to the scene shot off a "pellet gun" into the air, which caused the dogs to stop attacking Bookamer and run off towards "Their yard," according to the report.
The dogs began barking and jumping on the fence so the unidentified man then shot the same gun again, in the air, causing the dogs to run towards the trailer on the property. The residents of 6217 Mahogany Boulevard were not on scene at the time, the report states.
The 6-year-old girl told a sheriff's deputy that "mean and scary" dogs bit her "mommy," who was then able to protect her, telling her to run home.
Deputies located the dogs believed to be involved in the incident at 6217 Mahogany Boulevard and notified Animal Control officials who responded to the residence and took possession all five dogs.
According to Flagler County Property Appraiser records, the property, anchored by a 900-square foot mobile home, belongs to James Hays, 52, and hasn't changed hands since 1997. Hays has twice been booked into the Flagler County jail on domestic battery charges in the last five years, records show.
Hays, known as "Donny," who owns the dogs, arrived home while a deputy was still investigating the scene. He told the deputy that "his five dogs are not aggressive and that they would not attack a person," the report states. "Hays called his dogs over to his fence so that I could see them." The deputy continues: "I observed five small to medium sized pit-bull, or pit-bull mixed, dogs. The five dogs were all tan in color, some lighter than others. A lighter colored dog appeared to have blood on its snout and right front leg. When questioned about the blood, Hays advised that the dog had been run over several days earlier and that the blood was a result of injuries suffered during that incident."
Animal Control Officer Anthony Mckay, who soon arrived at the scene, told a deputy that "he is very familiar with Hays and his five dogs. Mckay advised that Animal Control has responded to Hays' residence multiple times in recent years in reference to Hays' aggressive dogs."
Mckay explained to Hays that his five dogs would need to be quarantined and that Hays could do it himself if he wanted to. Hays did not have the capabilities to do so and preferred turning the dogs over to Animal Control.