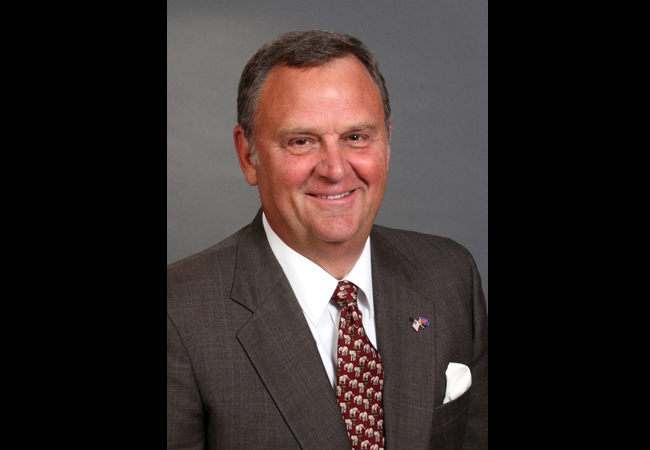 The St. Johns River Water Management District Governing Board on Tuesday (Oct. 11) voted unanimously to hire Hans G. Tanzler III of Jacksonville as its new executive director effective immediately. Tanzler's tenure will dovetail with Gov. Rick Scott's directive to make the district a friend rather than a regulator of big water users and applicants, such as utilities, developers and large landowners.
Tanzler, 59, a certified public accountant and long-time member of the Florida Bar, will be paid a base salary of $165,000. He served as the district's attorney since July, after having served two years on the district's governing board. The 18-county St. Johns Water Management District includes Flagler, whose residents fund the district through their property taxes–about $50 a year for a house with a taxable value of $150,000.
Under orders from Scott, the state's water management districts reduced tax rates, slashed budgets and scaled back regulatory responsibilities. The St. Johns district cut its budget by about $46 million and eliminated close to 150 positions through lay-offs, buy-outs and the scrapping of vacant positions
"Mr. Tanzler brings extensive experience leading large organizations with a well formulated and fiscally conservative approach," said Governing Board Chairman Leonard Wood. "He has a very balanced background in the public and private sectors, and I am pleased that we will be able to benefit from his leadership skills and experience."
An Orlando Sentinel editorial on the day of the appointment was less flattering, warning that while the district has too often "shirked its role as guardian of Central Florida's water supply, permissively handing out permits like candy to applicants such as Niagara Bottling Co., and failing to impose or enforce meaningful conservation measures." Things could get much worse, the editorial continued, if Tanzler "acts more like a water boy than water manager when developers and utilities come knocking."
Several senior water management staffers in charge of reviewing permitting applications and regulating wetlands conservation were fired, essentially removing a regulatory hurdle between industry and the district.
Tanzler received law degrees from the University of Florida. He worked as an assistant U.S. attorney, an Internal Revenue Service attorney, an attorney in private practice, and a senior corporate business executive.
Tanzler has been active for more than 20 years with volunteer and community activities, currently serving on the boards of the University of Florida Foundation and The Conservation Trust of Florida. He previously served as chairman of the Jacksonville Zoological Society and commissioner for the Gulf States Marine Fisheries Commission.
"I am extremely honored that the Board has entrusted this position to me, and I am looking forward to leading this agency," Tanzler said. "I come in with one agenda – to effect good government. The district has accomplished much in preserving and protecting our region's water resources, and I look forward to continuing that work, with additional emphasis on good customer service."
The search committee – made up of Board members Lad Daniels, John Miklos and Maryam Ghyabi – was created in August and held five public meetings to identify the search criteria, evaluate the 21 applicants, and interview the committee's top three candidates.
Tanzler, whose appointment is subject to confirmation by Florida's governor and Senate, replaces Kirby B. Green III, who retired Oct. 3 after 10 years as District executive director.