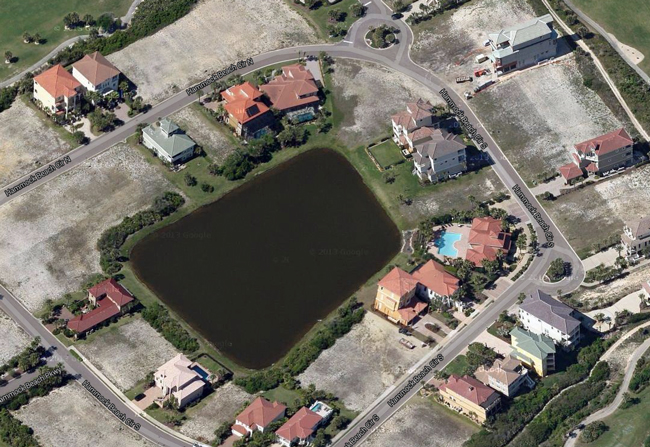 Attorney General Pam Bondi on Tuesday confirmed what Flagler County government has been telling residents of the Hammock for two years: there's little to nothing the county can do to regulate vacation rental properties. State law prevents local governments from interfering. Displeased residents will simply have to put up with the fact—and the law. Bondi reached her conclusion in an expedited opinion resulting from a county request four weeks ago.
The county filed that request as conflict has deepened in the Hammock between residents opposed to what they see as the disruptiveness of vacation rentals, and property owners—and businesses—who see profits and the ability to hold on to "under-water" properties by converting them to vacation rentals. Absent a change in state law, however, those who support vacation rentals will continue to have a clear advantage.
Last week, Sen. John Thrasher and Rep. Travis Hutson, whose districts include all of Flagler, agreed before a large crowd of Hammock residents at a meeting in Bunnell to file companion bills in the Legislature this spring to amend the 2011 law that pre-empted county regulation. Thrasher was among the senators who voted unanimously in 2011 to pass that law. Legislators supported it in part because they wanted to stem the tide of property owners going into foreclosure.
Many property owners had bought houses they could not afford during the housing boom. The law was changed to make it easier to convert homes into vacation rentals and enable property owners to generate the cash that would presumably help them hold on to their houses, and lower the number of foreclosures. But numerous businesses jumped on the occasion to cash in, and what had begun as a salve to individual property owners has turned into a big business mostly profiting short-term rental companies whose stake-holders have no connection to the communities affected.
Thrasher now agrees that the law went too far, creating unintended consequences and conflicts that cannot be resolved through mediation. A legal fix is in order, he says. But the chances of such a fix passing the Legislature are very slim: the vacation-rental lobby is a powerful adjunct of Florida's tourism industry, and lawmakers are reluctant to diminish a potential generator of tourism jobs and additional revenue from visitors. One supporter of the law claimed in that meeting in Bunnell last week that 43,000 vacation renters stayed in Flagler County in one calendar year, though the figure cannot be verified.
The law in contention took effect in June 2011. Flagler County asked the attorney general whether local government could intercede to stop vacation rentals in private homes zoned before that date—keeping in mind that Flagler County had no zoning regulations controlling vacation rentals in place at the time. That silence in Flagler's books, a reflection of an absence of foresight on the county commission's part proved key.
"In Sum," Bondi wrote, "absent the existence of a local ordinance on or before June 1, 2011, regulating the rental of vacation homes in Flagler County, section 509.032(7), Florida statute preempts local regulation of lodging establishments and public food establishments to the state and precludes a local ordinance and regulation enacted after June 1, 2011 restricting the use of vacation rentals, prohibiting vacation rentals, or regulating vacation rentals based solely on their classification, use, or occupancy."
Vacation rentals include one-family, two-family, three-family, or four-family houses (essentially, any house that beds up to 25 people) rented more than three times a year for less than one month each time. That's the sort of property used to the purpose in the Hammock.
The Attorney General's office "agrees with the county's conclusion that a local zoning ordinance for single-family homes existing on or before June 1, 2011, that did not restrict the rental of such property as a vacation rental, cannot now be interpreted to do so."
The county wanted to convey the impression to Hammock residents that it was responsive to their concerns. At the same time, the county is benefiting greatly from the bed tax revenue generated by the rentals: that revenue has been increasing steadily (now topping $1.5 million a year), enabling the County Commission through its Tourist Development Council to subsidize special events and steer the county's tourism economy. Though it may not declare it overtly, the county, in other words, shares the Hammock residents' pains all the way to the bank.
That means permanent Hammock residents like Jeffrey Southmayd are not only out of luck. Their complaints about vacation renters have no recourse. Southmayd, a resident of 4 Ocean Ridge Boulevard South, had filed a code violation complaint with Flagler County in April. The story he told is emblematic of the problems permanent residents of the area are contending with. It was included in the materials the county attorney sent to Bondi.
Southmayd's subdivision was platted and zoned for single-family houses in 1996. But the house to his immediate north, at 1 Ocean Ridge, looks out of compliance. Thomas and Jane O'Hara bought that lot in 2005 for $730,000. They built a house and got a certificate of occupancy for a single-family residence in 2008, and used it as such. In July 2011, they sold the house to Mark and Brenda Voss for $825,000. The Voss' are residents of Missouri. They converted the house into a vacation rental. The 5,100 square foot rental is now offered by a vacation rental company as providing room for 15 people—10 adults and five children, on a nightly, weekly or monthly basis.
"We purchased our lot and built our home on Ocean Ridge Boulevard with the expectation the street and subdivision would consist exclusively, and in accordance with the county's zoning, of single family homes thereby resulting in a 'homogeneous, traditional single-family neighborhood,'  Southmayd wrote the county, citing legal precedents for his definition of single-family homes. "The Voss' purchased the property at 1 Ocean Ridge North with the constructive knowledge that all homes in the subdivision and on Ocean Ridge Boulevard were zoned as 'single family residences.' Thus, they had no rational basis for believing a commercial, transient rental residence would be in conformity with the zoning on the street and in the subdivision. Moreover, their utilization of that property as a commercial, transient rental residence has impinged on our rights to live in a 'homogeneous, traditional single-family neighborhood.'"
But for all his reasoned arguments, Southmayd's rights were supplanted by the 2011 law and reinforced by the absence of local regulation, according to Bondi. Southmayd had requested an investigation of the neighboring property. The county, now with Bondi's opinion in hand, can simply say—as it did even before the option was rendered—that it's out of its hands.
Al Hadeed, the county attorney, added this perspective in a news release the county issued late Thursday: "Legislature has gradually, with support from the Governors in office, withdrawn state control over local land use.  The Department of Community Affairs was dismantled, and comprehensive plan requirements for local governments have been lessened. The role of  Regional Planning Councils in local planning review also was nearly eliminated. So this taking away of local control over vacation rentals is going in the exact opposite direction."