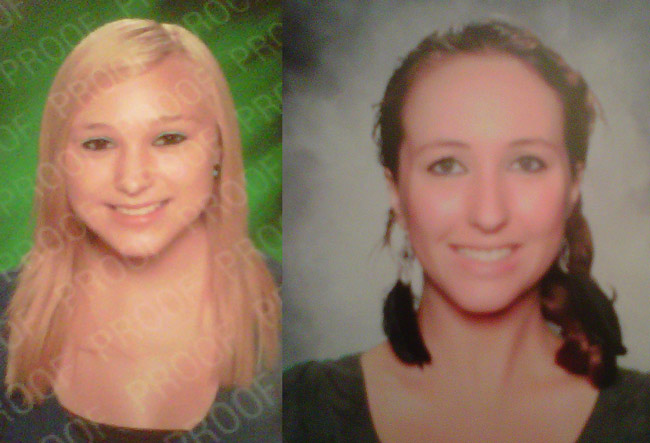 There never was an abduction. They faked it.
Danielle Annis, 17, and Amanda Hunt, 15, residents of a home on Ocean Crest Drive in the Hammock in Palm Coast, were feared abducted late Wednesday night when a text from one of the girls indicated they may have been kidnapped as they were walking through the parking lot of The Club at Hammock Beach, according to the Flagler County Sheriff's Office. That happened around 7 p.m.
The sheriff issued an amber alert just after 11 p.m. A "Find Danielle Annis and Amanda Hunt" Facebook page was set up overnight.
But at 1:47 a.m., the Sheriff's office cancelled the alert. "Both teenagers," the office reported, "were recovered around 1:30 a.m. safe and sound by Clay County Sheriff's Office. There was no abduction and the two apparently left on their own will." The girls were traveling in a silver 2011 Volvo.
By noon, the sheriff's office provided the following details:
The evening started around 7 p.m., when Allan Annis noticed his silver Volvo was missing from the parking lot of 200 Ocean Crest Drive. His wife, Renee, contacted the Sheriff's Office to report the vehicle as having been stolen.
Meanwhile, Danielle Annis, 17, and her friend Amanda Hunt, 15, had left the Annis home around 6:30 p.m. to get the mail. Annis' mother told deputies that the mailbox key was on the same ring as the vehicle keys.
Renee Annis texted her daughter telling her that the vehicle had been stolen and she needed to return home. A second text was sent and neither text received a response. About 10 minutes later, Danielle called her mother and said she was in the vehicle with a man.
Around 11:07 p.m., Orange Park Police located the abandoned vehicle parked on a road side with the parking lights on and keys in the ignition.
The girls were recovered at 1:09 a.m. by Clay County Sheriff's deputies when two men contacted the law enforcement saying the juveniles had knocked on their door, telling them they had stolen their parent's vehicle and needed "a place to hang out."
Both teens were returned safely to Flagler County.
The incident is under review and charges may be pending.