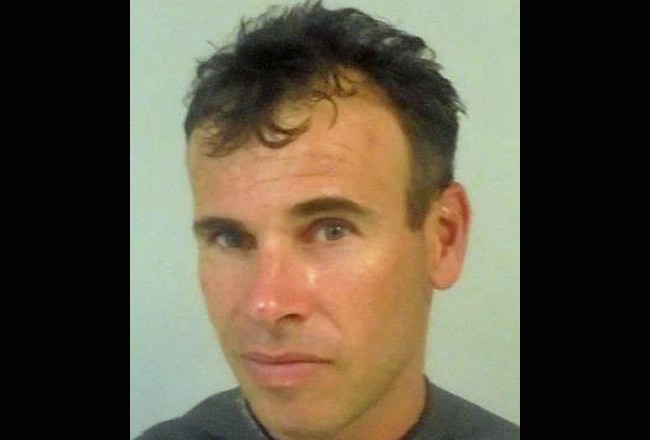 Paul Hillman, the 43-year-old resident of the Hammock arrested on July 31 following allegations of assault on two people he'd been living with earlier that week, among them a blind woman, now faces an attempted murder charge in addition to previous, lesser charges filed when he was first arrested.
The State Attorney's Office the attempted murder charge and an additional aggravated battery with a deadly weapon charge when it filed its information with the court last week (on Aug. 24). A warrant was served on Hillman reflecting the new charges. Hillman was still at the Flagler County jail when the warrant was served, having been held there since the initial incident on $50,000 bond. His bond is now $200,000.
Hillman is accused of attacking Linda Warrell, 55, by striking her in the face with a rifle butt, and attacking George Carnarius, 64, "numerous times with the rifle and claw head hammer," his arrest report states.
Hillman now faces six charges, all felonies, all but one categorized as life felonies–meaning that he would serve life in prison if convicted. The sixth charge is a first-degree felony. The attempted murder charge relates to his alleged attack on Carnarius. Earlier burglary charges were also amended two counts of armed burglary.
Hillman was arraigned before Circuit Judge J. David Walsh on Aug. 24. Hillman pleaded not guilty. He is represented by attorney Catherine Drees, who on Monday motioned to be removed from the case, saying she is not equipped to handle the additional charges. Hillman has a pre-trial hearing Oct. 7 at 9 a.m. before Walsh. The earlier story is below.

Palm Coast Man Accused of Assaulting Hammock Residents, Including Blind Woman, With a Rifle
July 31–Paul Hillman, a 43-year-old resident of 29 N. Shady Lane in Palm Coast's Hammock, was jailed overnight on charges of aggravated assault, armed burglary and burglary with assault after he allegedly stormed the house he used to live in and battered both occupants—on of them a blind 55-year-old woman—with a rifle.
Hill then, according to Flagler County Sheriff's Office reports on the incident, went a few doors down, where he'd been living for the past couple of days, dismantled the rifle and denied any involvement to police when they showed up at his door. The commotion shook up the neighborhood in the middle of the night.
It started at close to 11:30 p.m. when Hillman entered the residence of George Carnarius, 64, and Linda Warrell, 55, and began yelling at Carnarius, "I want to know what's going on" and "You tell me what's going on right now."
He then allegedly struck Warrell in the forehead with the rifle, then struck Carnarius several times with the rifle and a claw head hammer, causing lacerations and bleeding to the area just above his right ear, nose, left eye, and along with his middle and ring finger on his left hand. Carnarius said Hillman was carrying what appeared to be a brown .22 long rifle and a claw hammer that'd been on the house's front porch.
Hillman had been living at that house until earlier this week, and knew that Warrell is legally blind.
Deputies un-holstered their Glocks as they approached 29 N. Shady Lane in search of Hillman, but Hillman exited the house and surrendered himself. He denied being involved in the incident as he spoke of it to deputies, up to a point, before denying them permission to search his bedroom.
Sabrina Hall, his 57-year-old landlord, told deputies that Hillman arrived home with a rifle at about 11:24 p.m. that night. She demanded that he get the rifle out of the house. Instead, she said, he dismantled in the living room with her nail file as he was rambling about certain things without making much sense. He then went into the laundry room, where she heard him make a lot of noise.
He came back out and asked his landlord if he could move the machine, because he'd dropped a part of the gun back there. She told him the machine could not be moved since it was fixed to the floor by a pipe. Hall told police that Hillman remained in the back room area until cops arrived and knocked, and that Hillman had told her to tell the cops that he'd not left the house for the past three hours.
Police got permission to search the house from Hall and found a dismantled, brown .22 caliber rifle that fit the description Carnarius provided. The gun was behind the washing machine, covered by an unfolded paper roadmap. Hillman had also asked his landlord to mislead police, according to the report.
Hillman is being held on four charges, on $50,000 bond, at the Flagler County jail.