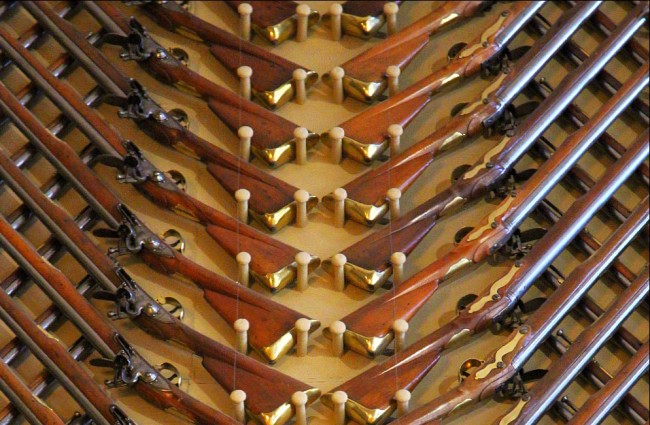 Gov. Rick Scott is being flooded with calls and emails about a bill that would stop some gun sales, and whichever course he chooses could be risky as he runs for re-election.
The measure (HB 1355) would block gun sales to some people who voluntarily admit themselves for mental-health treatment. It's backed by the National Rifle Association's Marion Hammer, one of the best-known gun-rights advocates in the country – which made her all the more effective at helping to pass the measure.
Hammer said she was recruited by Judge Steve Leifman of the Eleventh Judicial Circuit, who chairs the Florida Supreme Court's task force on mental health. She also said the Florida Department of Law Enforcement and Federal Bureau of Investigation were at the table, as were conservative and liberal legislators. The bill passed the Legislature with just one dissenting vote.
But since then, the bill has been under fire from two out-of-state groups, the Colorado-based National Association for Gun Rights and the Gun Owners of America in Virginia.
As of Thursday, 3,940 people had contacted Scott's office about the bill, with 3,914 asking him to veto it.
Hammer began pushing back with an e-mail alert on Wednesday, and said she hadn't expected so much opposition.
"But there are times when people who have motives that differ from honest motives, there ends up being a battle," she said. "There are groups – a lot of people call them fringe groups – who like to attack NRA and NRA's work as a fundraising mechanism. And they spin people who are well-meaning and think that if you have an organization – or pretend to have an organization – that you know what you're talking about."
Danielle Thompson, press secretary for the National Association for Gun Rights, said hers is the fastest-growing gun rights group in the country, with more than two million members.
Thompson said HB 1355 would strip the rights of people who haven't been charged with a crime.
"The NRA supports a bill that will result in about 100,000 law-abiding Floridians losing the right to bear arms," she said. "And the NAGR will never support a bill that infringes on a citizen's right to bear arms."
Critics of the bill also say it would discourage people with mental illnesses from seeking treatment.
Signing the measure would expose Scott to another round of recriminations from Second Amendment die-hards. Many are already livid that he suspended Liberty County Sheriff Nick Finch after FDLE investigators said Finch destroyed documents tied to the arrest of a man charged with illegally carrying a concealed firearm.
But vetoing the bill could alienate independents and women – constituencies where Scott is already facing low approval ratings.
"I would think it would be very difficult for the governor to veto a bill that is designed to keep guns out of the hands of dangerous people with mental illnesses," said Hammer, who added that 91 percent of NRA members support legislation to keep guns out of the hands of the mentally ill.
Political scientist Susan MacManus of the University of South Florida doesn't expect Scott to veto the measure.
She pointed to a Rasmussen poll released on Dec. 19, 2012, the week after 20 children and six adults were gunned down at Sandy Hook Elementary School in Newtown, Connecticut.
The poll found that 48 percent of Americans believed more action to treat mental health issues would do the most to prevent such shootings, with 27 percent saying stricter gun control laws would do the most and 15 percent saying curbs on violent movies and video games would do the most. Ten percent were undecided.
"Florida is a pro-gun state," MacManus said. "But pro-gun means the ability to buy guns and ammunition…Are these people who are avidly pro-Second Amendment going to vote for Charlie Crist? Or are they going to stay home in a close race? That's always a danger."
Some observers say that after Newtown, the more mainstream gun-rights advocates agreed to go along with some limits on the sale of guns to the mentally ill rather than face a more stringent law, such as an assault weapons ban or universal background check.
"Republicans take (the) Rasmussen (poll) very seriously," wrote David Weigel in Slate the day the poll came out. "….They cited 'mental health' as an issue to look at long before they cited gun laws – if they cited gun laws at all. …This is a safe prediction: Gun rights advocates will work, carefully, to shift the conversation to mental health and media violence, and away from gun laws."
Hammer said she expected to talk to Scott after he returned from a week-long trade mission to Paris.
"People with mental illnesses through no fault of their own simply can't be trusted with guns until they've had treatment and are well, and this bill tries to address that," she said. "We worked hard to protect the rights of the mentally ill, and we worked hard to protect the rights of the people who could potentially be victims of those folks."
As Scott arrived in Tallahassee Friday afternoon, he said only that he's reviewing the bill. He has until July 2 to decide.
–Margie Menzel, News Service of Florida