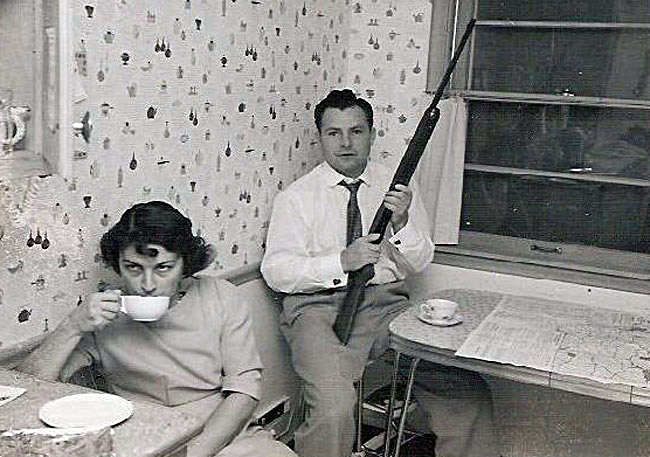 Saying it was based on anecdotal information and unfounded conjecture, a federal judge has barred enforcement of a 2011 state law that restricted doctors from asking patients about guns in their houses.
U.S. District Judge Marcia Cooke ruled Friday that lawmakers had failed to make the case that gun owners were being unduly burdened by the law, which restricted doctors and other medical providers from asking questions about gun ownership during medical visits.
In a 25-page ruling, Cook permanently barred the state from enforcing the law, known officially as the Firearm Owners ' Privacy Act.
"What is curious about this law-and what makes it different from so many other laws involving practitioners' speech-is that it aims to restrict a practitioner's ability to provide truthful, non-misleading information to a patient…," Cook wrote. "The purpose of preventive medicine is to discuss with a patient topics that, while perhaps not relevant to a patient's medical safety at the time, inform the patient about general concerns that may arise in the future."
Backed by the National Rifle Association and the United Sportsmen of Florida, the bill (HB 155) was approved by lawmakers and signed by the Gov. Rick Scott in 2011. The bill easily passed both chambers along largely party line votes of 88-30 in the House and 27-10 in the Senate.
A coalition of groups including the Florida Pediatric Society and the Washington-based Brady Center to Prevent Gun Violence filed suit in federal court in Miami, raising a litany of concerns over patient-doctor relationships and First Amendment Rights.
Cooke issued a temporary injunction in September, saying at the time the group had a good chance of winning its case against the Florida Department of Health.
Critics of the bill, led by Florida pediatricians, said the law interfered with the doctor-patient relationship and muzzled health care practitioners from asking pertinent questions regarding safety issues in the home.
Queries regarding guns at home, physicians argued, are part of a routine battery of questions including whether the home has a swimming pool and whether dangerous chemicals are properly stored.
Supporters said a gun ownership was a private matter. They cited an Ocala case in which a physician dropped a patient after she refused to answer questions about whether the family had guns in the home.
Cooke said neither supporters of the bill nor their attorneys could provide more than anecdotal information proving that prohibiting physicians from asking such questions would result in widespread discrimination against gun owners. They also could not show that Second Amendment guarantees would be jeopardized, Cooke concluded.
"I do not disagree that the government has such an interest in protecting its citizens' fundamental rights," Cooke wrote. "The Firearm Owners' Privacy Act, however, simply does not interfere with the right to keep and bear arms. The state's arguments rest on a legislative illusion."
Gun control advocates, who have accused lawmakers and Gov. Rick Scott of pandering to the NRA and other politically active pro-gun groups, lauded Cooke's ruling on Monday.
"Guns kill eight children every day," said Dan Gross, President of the Brady Center. "The government cannot tell us or our doctors that we are prohibited from discussing the deadly risks posed by guns."
"We thank the court for recognizing that pediatricians need to maintain an open dialogue with our patients and work with parents in order to keep children safe," said Dr. Mobeen Rathore, Florida Pediatric Society president. "Discovering potential risks and providing education on how to prevent injury fulfills the patient-physician relationship."
The Department of Health has not determined if it will appeal the decision, but House sponsor Rep. Jason Brodeur, R-Sanford, said an appeal is likely.
"I expect the ruling to be appealed to the 11th Circuit (Court of Appeals in Atlanta,)" Brodeur said. "But that will depend on the wording of the ruling. I haven't read it yet so we'll have to see."
Barring any appeal, at least one key supporter said he thinks gun owner rights advocates and medical professionals can come to terms.
Lawmakers, for example, last year crafted a bill that had enough protections that the Florida Medical Association did not oppose it.
"It's an issue worth addressing next session," Sen. Joe Negron, R-Stuart, said Monday."I'm optimistic that we can allow the reasonable application of medicine and protect constitutional rights."
–Michael Peltier, News Service of Florida