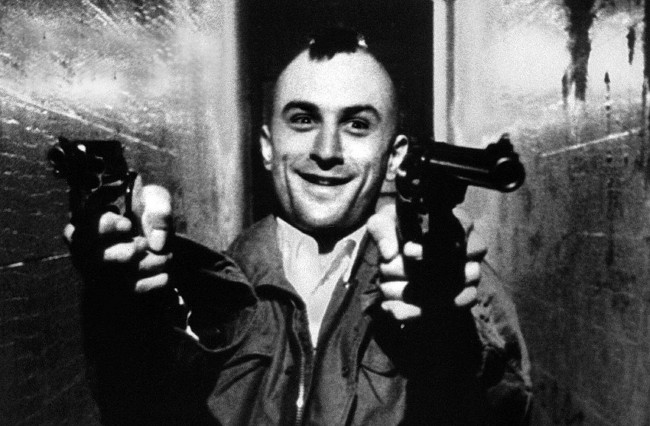 Some mornings you pick up the paper and read an article that turns all sense of equilibrium on its head. And when the smartest quote in the article is from a spokesman for a gun-rights group—well, that's when you know you've really stepped through the looking glass.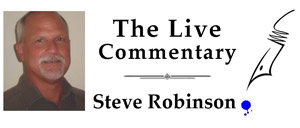 This past week, The New York Times had a lengthy piece on some stiff new opposition to New York State's recently-passed gun-control laws. Led by Gov. Andrew Cuomo, a man with presidential ambitions, New York passed a series of sensible laws that every national poll indicates are supported by the vast majority of Americans, including gun owners. No, police officers in the Empire State won't be breaking down doors to strip citizens of their firearms. There are simply new restrictions on assault weapons and high-capacity magazines, which have been the instruments of so much death and suffering in this country.
So, who's not happy all of a sudden? Cops? Robbers? Aspiring serial killers? None of the above. According to the Times the answer is: Hollywood! That's right. Those auteurs of cinematic mayhem are threatening to pull their big-budget movie and TV productions from New York because, they say, the new laws won't allow them to use real firearms as props. No plastic or wooden substitutes for these masters of reality. And, it would appear, without a torrent of automatic-weapons fire every few minutes or so, well, there just wouldn't be any TV shows or movies to be made.
So the producers, directors and cinematographers who pour millions of dollars into New York State's economy are threatening to move the ersatz slaughter to friendlier environs, south of the Mason-Dixon Line. A man named Bohdan Bushell, a supplier of prop guns for film and theater, told the Times, "The Southern states with huge tax incentives—Louisiana springs to mind—have very little problem with whatever form of firearm you'd like to carry around with you."
I am not making this up. These Hollywood folks–who, we are told by right-wing radio and Fox news, are a fifth column for Godless liberalism–are flexing their considerable financial muscle to add a loophole to New York's tough new laws that would allow them to use all that weaponry, without which, I suppose, we would have nothing on our TV screens but "Project Runway" and "Dance Moms."
My take-away from this firefight is this: We have a blatant admission from people we call "creative" that without endless, massive gunfire there are no stories to be told, no issues to explore, no human experiences to illuminate. And as for that quote that nicely sums up the lunacy of all this, it comes from Thomas H. King, president of the New York State Rifle and Pistol Association, who is opposed to granting Hollywood an exemption. Speaking of gun-right activists, he told the Times: "They're saying, 'Why are we being held to this standard when Hollywood is getting a pass, and they're the ones who are promoting the violence?' "
That sounds like a reasonable question. Now, some skepticism is certainly called for when TV and movie mayhem and grisly video games are blamed for the violence committed by so many young men in this country. But there is no shortage of studies contending that long-term exposure to violent images serves to at least desensitize young people to violence and suffering—even if they do not necessarily lead to the commission of a violent act.
I am not opposed to cinematic violence when it is necessary to an understanding of characters or events. One of my favorite all-time movies is "Goodfellas," with its almost jocular depiction of hotheaded gun violence (see the video below), and "Fargo," with its similar treatment of bloodshed, is regular viewing in our home. And I was riveted by the realism of "Blackhawk Down," which is pretty much two hours of relentless gunfire, explosions and death.
But go to a movie these days, and be prepared to watch coming attractions that, regardless of the story, are nothing but 15 minutes of machine-gun fire, explosions and the almost-phallic display of large, lethal firearms. Hollywood could release a remake of "Little Women," and the trailer would somehow manage to show Meg letting loose with an AK-47.
In one of the few states where legislators of both parties actually got together to pass legislation that Americans clearly want, is this the time for Hollywood to complain that it may be just a bit harder for its actors to play with guns?

Steve Robinson moved to Flagler County after a 30-year career in New York and Atlanta in print, TV and the Web. He previously wrote about Jason Collins's coming out. Reach him by email here.