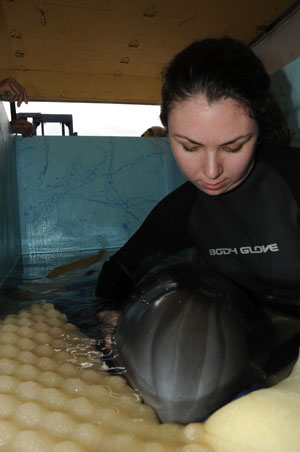 Audubon of Florida Monday said it applauded the Gulf Coast Ecosystem Restoration Task Force for crafting a road map for Gulf restoration in response to the BP Deepwater Horizon disaster.
As a result of the Task Force efforts there is a real restoration plan that can guide recovery actions that benefit the Gulf environment while helping the nation's economy. It has been 19 months since the BP Deepwater Horizon leaked nearly five million barrels of crude oil into the Gulf of Mexico. Much of the ecological disaster remains and will continue for decades. The plan shows how to channel the fines that BP must pay into environmental restoration and other programs that will benefit the Gulf for years to come.
"The plan is based on science and input from Gulf communities and should be the guide for spending fines collected from BP," said Eric Draper, Executive Director of Audubon of Florida. "Now Congress must pass the RESTORE Act to make sure that the Clean Water Act penalties paid by BP will be used to fund restoration efforts in the Gulf region."
Under existing law, Clean Water Act penalties are deposited in the US Treasury with no specified uses, unless Congress passes legislation designating these fines for Gulf restoration. In July of 2011 Florida Senators Bill Nelson and Marco Rubio, along with seven others from the five Gulf States, introduced the RESTORE Act, which dedicates 80 percent of the penalties that BP and other responsible parties must pay to Gulf restoration. There is a risk that Congress will use the money collected in fines for purposes other than Gulf restoration.
"BP fines should not be treated as found money available to plug federal deficits and other spending. The penalties for oiled birds, damaged shores and idle fishing boats should come back the states to restore our Gulf environment," added Draper. "The oil spill showed that people and wildlife of the Gulf live in a delicate balance. The penalty must be investment to secure our future, so send the BP fines back for Gulf restoration."