Marian Wang
ProPublica

ProPublica, Yesterday, 2:58 p.m.
For all the anger, political strategizing and stabs in the heart that the plans to build a Muslim community center near ground zero may have brought about, land-use and zoning experts say opponents of the project have very little legal basis on which to rest their argument.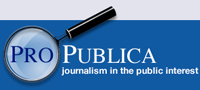 The discussion draws in First Amendment arguments about the constitutional right to freely practice religion. But on a more basic level, the community center must adhere to zoning laws, as none other than Rush Limbaugh has noted.
On zoning, here's what New York University law professor Rick Hills had to say about the proposed site, 45 Park Place in lower Manhattan, two blocks from ground zero:
Focus for a moment on basic rule of law: 45 Park Place is located in a C6-4 zoning classification ("General Central Commercial") where houses of worship are allowed "as of right." Assuming that this particular proposed house of worship meets the setback, height, and bulk requirements of the Lower Manhattan special zoning district, the city's denial of a zoning compliance permit would be flagrantly ultra vires: Building inspectors, after all, cannot simply fabricate a new "honor-the-9/11-dead" zoning district on the spot.
The New York City Department of Planning confirmed with me that the proposal is "as of right," meaning it "complies with all applicable zoning regulations and does not require discretionary action" to get approval. (What The New York Times described as a "local zoning dispute" was an effort by some to get the city's Landmarks Preservation Commission to designate the building now at the site—previously an old Burlington Coat Factory—as a landmark, to prevent it from being torn down and replaced by the proposed Islamic center.)
Other land-use experts pointed out that if the city were to try to block the mosque based on zoning, its actions could be illegal based on a federal law that was passed unanimously by both houses of a Republican Congress in 2000.
"If the City of New York denies the zoning approval sought for this site, it will blatantly violate [the Religious Land Use and Institutionalized Persons Act] and expose the city to one whopping lawsuit that is extremely likely to succeed," as Chicago attorney Dan Lauber told Chicago Sun-Times columnist Lynn Sweet. "A federal law adopted by a Republican Congress makes the denial the Republicans seek blatantly illegal."
Several high-profile opponents of the mosque plan—including the American Center for Law and Justice and the Anti-Defamation League—have in the past defended the Religious Land Use and Institutionalized Persons Act, arguing that it "protects religious land uses from discrimination."
Marci Hamilton, a professor at Benjamin N. Cardozo School of Law, is opposed to the federal land zoning law, saying it "has been a hammer that has been held by one religious developer after another." In her view, the First Amendment is sufficient to "plainly prohibit" such discrimination against the mosque project. She admitted, however, that if the zoning law serves to protect the project, it "might, this once, actually be doing justice."