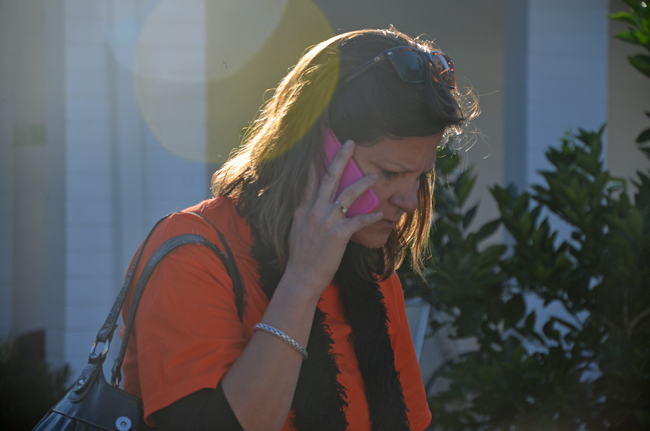 In the latest signal of the Flagler County Chamber of Commerce's growing political profile, the chamber on Tuesday announced that it was creating the position of government affairs director, and appointing Gretchen Smith to fill it. Smith has been the chamber's communications director since joining the chamber five years ago, a position she will still supervise.
A year ago, then Chamber Chairman Gary Lubi toured before local governments to present the chamber's new strategic vision focused especially on more directly influencing local government. Economic development and supporting the chamber's membership are still central to its mission, but Lubi said the chamber would be creating a political action committee, which would then enable the organization to put money and endorsements behind its chosen candidates for political office.
That's still in the works.
But elevating Smith, 48, to the government affairs position puts more of an executive driving force behind what, until now, had been a more diffuse committee effort: the chamber's Business Affairs Committee (under the leadership of Donald O'Brien) has filled the role of government affairs, but it's done so without a designated point person who'd systematically follow other local governments, keep up with various governments' initiatives across the county and report back to the chamber. That'll be part of Smith's job.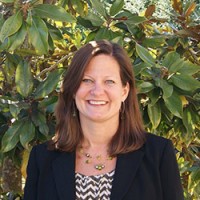 "It's a piece of the puzzle that maybe wasn't missing but that we weren't as focused on as we possibly could be, and I hope that this new role will make sure that we are advocating for our members," Smith said. "It's a direction we've been trying to move in for a while now, and realizing that in a community like ours we're the largest member organization in the county, representing about 800 businesses, we want to make sure those businesses  have a say in things, and how things are going."
Smith will also be coordinating the local chamber's efforts with regional and state chambers, though it's not yet clear to what extent the voice of the local chamber will echo or second state efforts: the state chamber is very active politically, but it also tends to align itself with the state's most conservative pro-business interests. The chamber was instrumental earlier this year, for example, in defeating an initiative that would have enabled Orange County government to require more generous sick leave for workers than state law provides.
Smith wasn't ready yet to speak on the chamber's more specific political direction.
"Gretchen is a talented communicator and has done a good job raising awareness for our organization and the services, programs and benefits we provide," Rebecca DeLorenzo, the chamber president, said in a release. "As a staff liaison for our government affairs task force, our economic alliance council and business issues committee, she has demonstrated her willingness and ability to advocate on behalf of members. We're eager to take our interaction with government to a new level and think Gretchen is the right person for this role."
As communications manager for the chamber, Smith facilitated internal and external communications, including media relations, community relations, social media, public relations, copywriting and business-to-business marketing. She has been responsible for creating and maintaining website content, promoting events, hosting the chamber's talk radio show, Chamber Chat, on Saturdays n WNZF, producing the chamber's monthly newsletter,  and other communications activities. Smith will retain some of these responsibilities, while other work will be redistributed to Christine Gardner, the chamber's events and program manager, and Heather Thompson, who's in charge of membership.
Prior to joining the Chamber, Smith spent more than 15 years in communications and public relations. Her professional experience includes working in media relations for Florida Blue, in financial and corporate communications for Hill & Knowlton Chicago, and working at three boutique PR agencies. She is a graduate of Leadership Flagler's 19th class and has a bachelor's degree in political science from Bucknell University. Smith lives in Palm Coast with her husband, son and daughter.