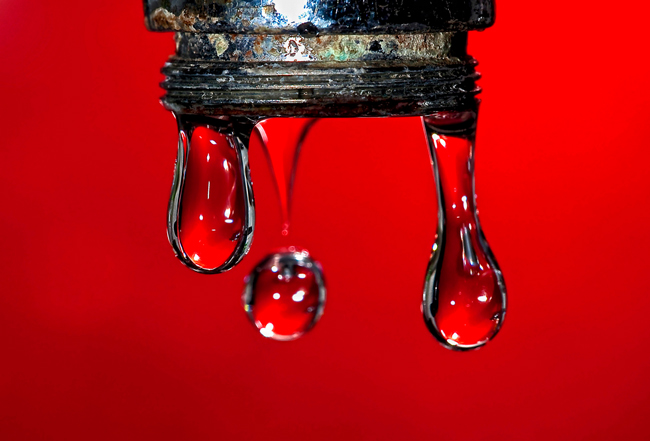 An overflow crowd of Grand Haven residents filled the council's chamber at the Palm Coast Community Center Tuesday evening to voice indignation at a proposed stormwater ordinance the city was ready to approve for the second and final time tonight. The city was admitting that since 2004, it had charged Grand Haven residents (and others around town) a stormwater fee they should not have been charged. But the city was ready to pay them back only for fees paid from 2008 on.
After numerous angry—but civil—comments from Grand Haven residents, many of them rich in analogies about embezzlement and fairness, the council barely backed down. It would immediately make good on the money it owes Grand Haven residents back to 2008. But it would only try to figure out a way to make good on money owned from 2004 to 2008, and it would do so only in late summer, when it discusses its future budget. That'll be difficult financially for a city no longer rolling in cash.
An attempt by council member Frank meeker to table the proposed ordinance for two months and have city staff revise it to ensure that payments can be made back through 2004 went nowhere. He was also proposing to pay back other residents in the city who'd been unfairly charged, but gradually, over the following budget year. Neither proposal got support on the council.
Bill Lewis proposed that the ordinance be accepted as written, making back payments only through 2008, understanding that the administration would then study the issue and "if necessary, refund those funds going back to 2004 after we've done the proper research." Lewis's if necessary wording left the city plenty of wiggle room, qualifying the notion of re-payments going back to 2004 to a possibility rather than a certainty.
"The commitment," Landon said, "is that we'll start working on how we're going to make it happen for '04, and that's going to be part of a budget discussion." That means as the city begins discussing next year's budget, likely from a position no brighter than it did this year's, it will have to figure out what money could be made available for those repayments—and, more than likely, what pot or what service it would be withdrawn from.
"I think what they did was put us out on the backburner," Tom Lawrence, a long-time resident of Grand Haven, said. "The motion that Frank Meeker proposed was definitive. To me, that was wonderful. I can understand that you can't expect seven years of refund in one year, OK, that's cool, but tell me what you're going to do and do it. What we got instead was, we'll think about it at budget time and kind of in parenthesis there was a maybe. So I feel like the Grand Haven community was let down by tonight's action."
Lawrence added: "I think there will be ramifications at the polls in November."
Earlier in the evening, Lawrence had appeared before the council as a representative of the Grand Haven Community Development District, and  had finished his remarks by putting a number to the community's political power: "We have 1901 residential properties. We have over 2200 voters, and we are very active voters. We have been very patient." He was interrupted by applause. "All of our residents are following this year's issue and expect you our elected officials to do the right thing for our community."
Another Grand Haven resident and member of the district's board put it this way: "Your obligation is to take care the people of Palm Coast including Grand Haven. Do not treat us as a separate part that you can use as a golden goose. You took the money. We want the money. It's as simple as that." He recognized that the way of financing the matter would be a problem for the council. "But that's not a problem for the people of Grand Haven. I just think it's an obligation, a moral obligation on your part, to come up with some kind of restitution for an illegally placed fee on our community."
Landon had set the stage for the approval of the ordinance with crisp words to the council:
"You aren't required to give a refund at all, first of all. It was something we agreed to do." He also noted that the council can't raise the fee retroactively on those who didn't pay their fair share, but they do have the option of making rebates. The cost of making good on those rebates going back to 2008, according to Landon: "probably closer to $2 million. If you were to go back to 2004, that would kick up to the total cost, we're estimating would be another additional million, million and a half, or around $3 million. We do not have $3 million in the stormwater fund as that was not anticipated." Beginning in 2008, the city put aside money it knew it would have to pay back. It did not do so before 2008. "The fact of it is that the dollars that were collected in 2004, 05, 06 and 07 have already been spent,"  Landon said.
If the council was intent on doing so, it could, but it would have to significantly cut back the program, Landon said. The other option is to raise the fees on everybody else and generate the money owed through rebates that way. In a final "If you want to direct us to go a different direction, whether that's adding it to property tax or raising fees etcetera you can give us that direction, but that's kind of where we are tonight."
Curiously, the city's position adds up to something of a financial puzzle: It doesn't have $3 million to pay back money it was not supposed to take from residents, but it does have $10 million to build a city hall residents don't necessarily want built at the expense of more needed services. The city hall dollars are in the pot, according to Landon. That pot was not mentioned Tuesday night.