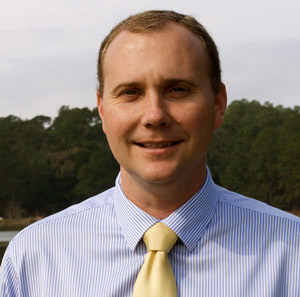 Bradley Maxwell, who is challenging two-term incumbent state Rep. Michelle Rehwinkel Vasilinda, D-Tallahassee, wants to state workers' salaries and benefits kept secret. He also wants personnel files kept sealed from public view.
Maxwell told reporters Monday that as he's gone door-to-door campaigning, he's heard repeatedly that privacy is a top concern in House District 9, which includes thousands of people who work for the state, and was "shocked" by how much information is out there on them. "I support the Sunshine Law," Maxwell said. "I do not support public voyeurism, which is what this amounts to."
State workers' salaries are a public record, and can be obtained by request. They are public as a means of accountability: all government spending is public down to its details, affording taxpayers a way of understanding where their dollars are spent and in what proportions. Gov. Rick Scott has gone further with some workers, putting university employees salaries online, as well as those of public employees who have pensions worth more than $100,000 a year. Maxwell said if elected, he'll propose a "Privacy Act" that prevents the disclosure of state employees' salaries, retirement benefits and use of any government service, such as counseling.
Maxwell notes on his campaign site's brief biography that he is "a Member of our Tallahassee community with many family members working in state government."
He'll also propose that notice be provided to state workers whenever a third party receives information that identifies the employee or a family member. Maxwell charged that Rehwinkel Vasilinda has not protected state workers during the four years she has held office. Asked to elaborate, he said the bills she has filed reflect other priorities. Rehwinkel Vasilinda has focused mainly on alternative energy and taxes, but as a member of the minority party, her bills have almost always failed. In 2009, she proposed a measure with protections relating to the state group insurance program, but it died in committee.–News Service of Florida and FlaglerLive