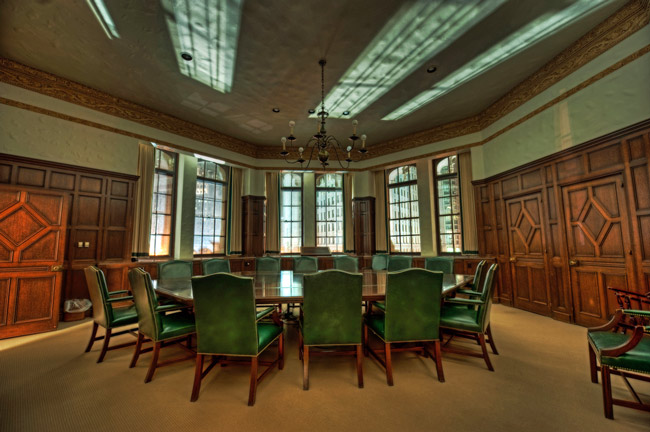 By Marc Yacht
Government is about essential services; business is about profit.  Business types have no "business" running government.  That is the purview of elected officials.
Government's focus should be on solving problems, not on available dollars.  The challenge is to find the resources, not cut the programs.  It's a different way of thinking and the best example of a failed businessman-politician is Florida's Gov. Rick Scott.
By "hook or crook," he has become a very successful businessman. But as a governor, he will be rated among the worst.  He has been insensitive to the needy, has undermined public education, hurt the environment, and assaulted the health and well being of Florida citizens.
No one likes taxes but everyone wants services.  Private enterprise sells a product or service to customers. Government provides essential services to every citizen.

It is not possible to use a business model to run government any more than it is sensible to run a business like a government.  Government programs should not be about profits.
For example, public health communicable disease programs are complex.  The patient must be treated and then those who have had contact with the patient must be found and examined.
This effort is important to prevent the spread of serious disease such as tuberculosis, AIDS, and sexually transmitted diseases.  Florida had one tuberculosis hospital.  The most difficult patients were housed there.  Florida's Lantana TB hospital enjoyed an international reputation for treatment and training.
A business decision based on costs closed the hospital.  Improper patient placement put communities as risk.  The hospital closed during one of the most dangerous TB outbreaks in the country that centered on Florida's homeless population.  A concerned governor would have worked with public health officials to protect health and welfare.
The high-speed-rail effort could have connected Miami, Jacksonville, Tampa, Orlando, Tallahassee, and Pensacola.  Scott refused federal money for the train, terminating the project.  Thousands of jobs were lost, a long-term plan fell victim to running government like a fortune 500 company.
Purging talent and politicizing the health department and other state agencies moved money and jobs to patronage.  The health department lost food service and environmental regulatory authority.  Other agency authority was neutralized, putting citizens at risk.
It is difficult to quantify prevention.  Professionals understand this. Businessmen-politicians generally do not.  Not everything of social value is profitable.
The push to privatize education through charter schools and vouchers continues to undermine public education.  It pushes tax dollars to the private sector.
Critical resources to public schools are lost. This is another example of a governor who runs government like a car lot.  Public schools cannot be run like a department store; public health cannot be run like Microsoft.  Public education needs adequate funding and skilled staff.  The "profit" from effective government is better and healthier communities.
Scott's rejection of Affordable Care Act money (Obamacare) is the most egregious decision of his administration.  It blocked 1 million Floridians from health coverage.  This decision should keep responsible elected officials awake at night. Diseases are left untreated, chronic illness unmanaged, and preventable death unchecked.
A community's quality of life requires limiting the spread of disease, addressing road and bridge repair, public safety and education.  Essential services must be improved, not cut. Government must protect the common good.  It has never and will never be successfully run as a business.

Marc Yacht is a semi-retired physician living in Hudson, Fla. He was director of the Pasco County Health Department until 2007.