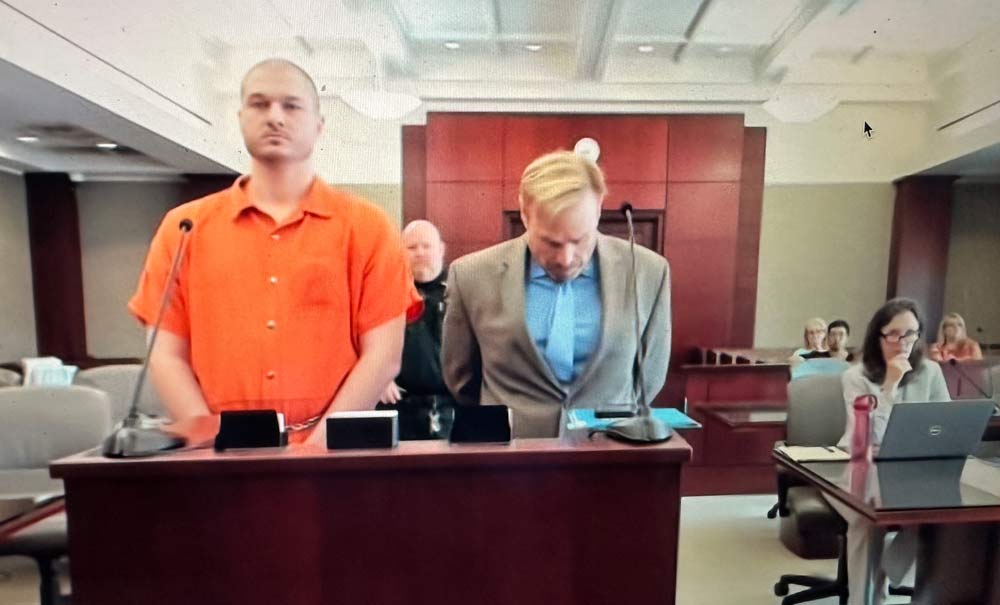 Marc Christian Gordon, a 32-year-old resident of unincorporated Seminole County who spent time living with his cousins in Palm Coast, was sentenced this morning to three years in prison on convictions for unlawful sex with a minor and felony battery of a fellow-inmate at the Flagler County jail.
The sentence was the result of a plea deal that lowered Gordon's potential punishment considerably, had he been found guilty at trial. He faced a maximum of 20 years in prison.




Gordon was designated a sex offender, and he will serve seven years on sex-offender probation after his prison sentence, when he will be subjected to warrantless searches, annual polygraph exams and severe restrictions or prohibitions on his use of the internet or social media. Probation terms also include a 10 p.m. to 6 a.m. curfew, prohibition on contact with anyone younger than 18 outside o court-approved exceptions, and restrictions on his freedom to live where he chooses and limit the kind of jobs he may hold. He will also be required to maintain a driving log. Violations could return him to prison.
The plea agreement spares the victim from appearing in court. "She knows what the resolution is, she's in agreement with it," Assistant State Attorney Melissa Clark said of the victim's guardian. "It was just  to give her an opportunity to be here because she did indicate to me in the past that she would like to be here for sentencing." The guardian was not.
The original statutory rape charge, a second-degree felony, stemmed from the time when he stayed with a 16-year-old cousin in Palm Coast, to whom he would routinely provide alcohol, according to his arrest report, and from whom he sought sexual favors, assaulting the victim on three occasions. He portrayed himself as the victim's teacher in such things.
His bond on his initial arrest was $100,000, which he could not afford to post after his arrest last Nov. 28. While in jail, he was charged with battery on an inmate, a third-degree felony. According to his arrest report on that charge, he'd made an arrangement with an inmate to exchange lunch trays for commissary items, then sought the other inmate's commissary items past the time of their arrangement, resulting in the altercation.
The 214 days Gordon spent in jail will be credited to his prison sentence, so he will spend considerably less than three years in state prison. But being convicted on a sex offense, he is not eligible for early release, or gain time. Gordon appeared in court this morning next to his attorney, Doug Williams.




Gordon's mother was in the courtroom and, by then in tears, asked the judge if she could have contact with her son before he was taken away, but the judge would not allow it, and never does in such circumstances. "It's a security issue, so you can't do that," Circuit Judge Terence Perkins told Gordon's mother as Gordon was getting finger-printed and swabbed for DNA. "I certainly don't suspect you have anything but no."
"I just thought I'd ask," the mother told the judge.
"I understand completely. And I don't blame you for asking in that regard. But as you might imagine, it's a security issue, particularly at this exact moment," the judge said. But he allowed her to speak to her son from a short distance, before he was ushered out of the courtroom through a side door.
The case was investigated by the Flagler County Sheriff's detectives Daniel Laverne, James Crosbee, Kathryn Gordon and Andrew Cangialosi.