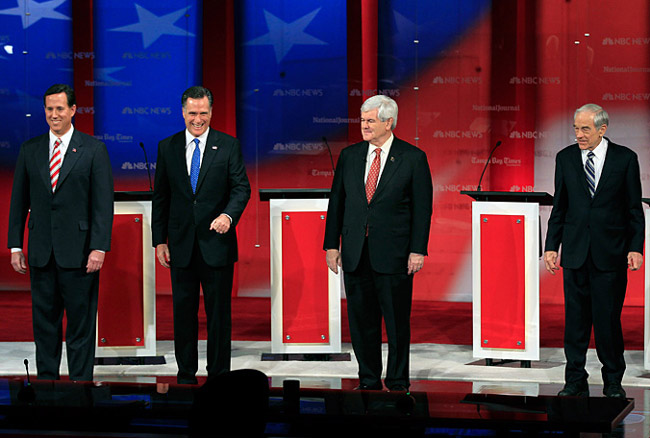 For once, Florida's presidential primary is not only relevant. It may go a long way to deciding the direction of the GOP's primary battle. Mitt Romney's leads nationally and in Florida have vanished. But leads have see-sawed throughout the campaign. Gingrich had led the field nationally between mid-November and the end of December, only to plummet before the Iowa caucuses, where he did poorly. The $5 million casino magnates Miriam and Sheldon Adelson plunked on his campaign last month helped turn the tide in his favor in South Carolina. The Adelson are adding another $5 million for the campaign in Florida.
Florida has a closed primary: only registered Republicans may cast a ballot. There are 23,906 registered Republicans in Flagler County at last count (virtually even with registered Democrats. Some 18,000 voters in Flagler either have no party affiliation or are registered with a minor party.)
Early voting began on Jan. 21 goes on only until the 28th, at just one location: the Flagler County Supervisor of Elections Office at the Government Services Building, 1769 E. Moody Boulevard, Building 2, Suite 101. Voting is open on weekdays from 8:30 a.m. to 4:30 p.m., and Saturday from 8:30 a.m. to 2:30 p.m. (The early voting location, and those same times, apply to Flagler Beach voters in that city's municipal election, also set for Jan. 31.)
We believe in open primaries. So cast your vote below.