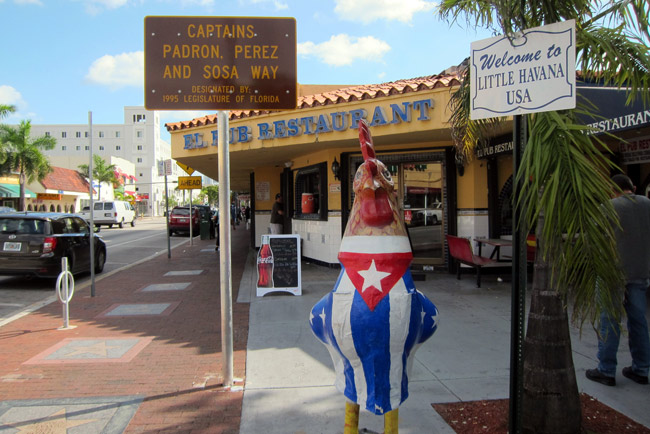 Republicans would be able to make inroads in the Hispanic community if they would focus on the values the party shares with Latinos and "just stop acting stupid," former Florida Gov. Jeb Bush told a group of Latino conservatives Tuesday.
Bush's comments, at a panel discussion sponsored by the Hispanic Leadership Network on the sidelines of the 2012 Republican National Convention, underlined the difficult balancing act Republicans face on immigration. As the Hispanic populations in swing states like Florida continue to grow, party activists have demanded strong language in the platform about the party's commitment to enforcing the nation's immigration laws.
The remarks also highlighted Bush's unique role in the party as a wildly popular former governor who appeals both to conservatives and Latinos. Bush was the only former governor and the only non-Hispanic member of the panel at Tuesday's event, which also included New Mexico Gov. Susana Martinez and Nevada Gov. Brian Sandoval.
Bush joined the other two candidates in stressing that many Latinos are often conservative, and that the GOP can become the party of the future in part by appealing to those connections.
"That is doable if we just stop acting stupid," Bush said as the crowd burst into applause.
A few moments later, Bush made it clear that he expected the Republican Party to eventually follow his lead.
"This will sound more mainstream in a while, I promise you," he said. "Right now, it may seem a little off, but I promise you that this is where the conservative cause is going."
Speaking with reporters after his remarks, Bush reiterated that the party needs to make sure that it treats Latinos with respect.
"You have conservative voters that share common values," he said. "You have to have a tone that embraces them and respects them over the long haul or you're not going to be successful. It's a practical consideration."
In remarks at a later HLN event, U.S. Sen. Marco Rubio, R-Fla., stressed the need for his party to address what he called a broken legal immigration system that encourages undocumented immigration.
"The challenge that I have posed to my friends in the conservative movement and the Republican Party is: we can't simply be the anti-illegal immigration party," Rubio said. "We have to become the pro-legal immigration party."
Bush and other Republicans, though, brushed off questions about whether the immigration plank of the Republican Party could prove to be too much of a hurdle for the presidential campaign of former Massachusetts Gov. Mitt Romney.
The rift within the Republican Party underscores the difficulty it's been having to bridge a gap with Latino voters, a large majority of whom are favoring Obama. Mel Martinez, the former Republican U.S. Senator from Florida and chairman of the Republican Party under George W. Bush, echoed the concern in remarks to the New York Times Wednesday.
"We went through a tough period of time when the primary did the exact opposite of what we needed to be doing," Martinez said, "which polarized the electorate in a terrible way."
"I think the tone has been wrong," he said. "And I think the tone in the primary really did a lot of damage."
Puerto Rico Gov. Luis Fortuno, a member of the island party that serves as the GOP affiliate there, said Puerto Ricans — many of whom have moved to Florida in recent years — are concerned about the same issues that worry other Americans.
"It's all about job creation and improving our children's education by empowering the local communities," Fortuno said. "Those are the main issues that we face as a community."
Rubio didn't sound as sure that conservatives could win the argument among Latinos as long as the party didn't make progress on immigration.
"While that may not be the No. 1 issue in the Hispanic community, it is a gateway issue," he said.
And some Republicans concede they've been outflanked on the issue. Al Cardenas, current head of the American Conservative Union, noted that the nation's three Hispanic governors — Martinez, Sandoval and Fortuno — are all Republicans, as are Rubio and Ted Cruz of Texas, who is a prohibitive favorite in that state's November U.S. Senate election.
Cardenas also noted that former presidents Ronald Reagan and George W. Bush launched major immigration reform efforts during their terms.
"The Democrats' key has been [to] drive immigration as a wedge issue into this campaign and try to demonstrate that we're uncaring," said Cardenas, also a former Republican Party of Florida chairman. "It's a wedge issue that, frankly, we haven't responded to as forcefully as we should have."
Both Bush's and Rubio's remarks, though, pointed to each man's unique role in the modern GOP. Bush's wife was born in Mexico, and he has long cultivated ties with the community. The crowd didn't protest — and in fact, applauded — when Bush claimed an historic role in Florida.
"If Bill Clinton is the first black president, I am definitely the first … Latino governor of the state of Florida," said Bush, who is fluent in Spanish and regularly as governor did news conferences and answered media questions in both languages.
Cardenas agreed about the depth of Bush's ties to the community.
"He's fluent in the language, but more important, he's fluent in the culture. … He's truly become one of us in every respect," Cardenas said.
Meanwhile, Rubio is the highest-profile Hispanic spokesman Republicans have had in years. While only a freshman senator, he has become a favorite among some conservatives and has already released a memoir.
Both men are seen as potential presidential candidates in 2016, should Romney not win in November. But only one is likely to make a bid, Cardenas said.
"That's a conversation that both need to have," Cardenas said. " … I know for a fact they're not going to run against each other, just because of the love and respect they have for one another."
–Brandon Larrabee, News Service of Florida