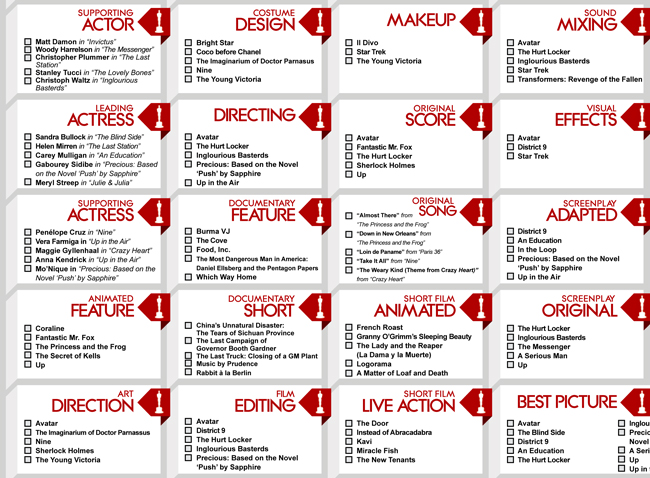 Turnout in off-year elections is the pits. In primaries, it's a circle of hell. In the 2008 primary, just 24.2 percent of Flagler County's registered voters cast a ballot. In the 2006 primary, 23 percent did. That's registered voters. The proportion falls in the 10 percent range if you go by eligible voters. So don't be a dweeb. Don't be an offense to democracy or to the 3 billion people on this planet who never get a chance to cast a ballot. Don't even sit there reading FlaglerLive. Go vote, even if you think that a dead politician is the noblest work of god.
Not voting has its merits. It's a right in itself for that matter, and an entirely defensible right. But unless you can articulate your reasons for not voting the same way you can articulate your reasons for choosing particular candidates, you have no excuse. Not feeling like voting doesn't count. Nor does claiming you don't have time: if you had time to switch on your TV today, you have time to vote. And yes, some of those candidates have no business running. No need to name names (Bob Abbott, Nate McLaughlin). But even when you're faced with choices that aren't choices at all, use your write-in pen. Vote for none of the above. That choice doesn't appear on our ballots, as it should, as it does in Nevada (the only state that takes its prostitutes seriously). But you can make it count by writing it in.
And if you haven't made up your mind yet, you can get some ideas here.
The county's 40-odd precincts are open until 7 p.m. Two lists follow below: a list of the changed precinct locations, and a full list of current precincts. If you run into issues at polling stations, feel free to send us your observations by email.
Meanwhile, I'll agree with Ibsen: "It is inexcusable for scientists to torture animals; let them make their experiments on journalists and politicians." Voting is as close to experimenting by and on political animals as it gets.
–Pierre Tristam

Polling Precincts That Have Changed
Old Location
New Location
Precinct 6 - Daytona State College
Precinct 7 - VFW Post 8696, 47 Old Kings Road, Palm Coast

Precinct 32 - Flagler County Schools 5400 E. Highway 100, Bunnell
Precinct 11 - Beverly Beach Town Hall
Precinct 11 - Surfside Estates, 2847 Oceanview Blvd., Beverly Beach
Precinct 17 - RBC Bank Cypress Point
Precinct 16 - Belle Terre Swim and Racquet Club, 73 Patricia Drive, Palm Coast
Precinct 24 - Flagler County Chamber of Commerce
Precinct 32 - Flagler County Schools, 5400 E. Highway 100, Bunnell

Precinct 35 - Central Baptist Church, 5830 E. Highway 100, Palm Coast
Precinct 32 - Flagler Palm Coast High School
Precinct 32 - Flagler County Schools, 5400 E. Highway 100, Bunnell

Where You Vote: Flagler County Precinct Locations
| 1 | Bunnell City Hall | 201 S. Church Street | Bunnell, FL 32110 |
| --- | --- | --- | --- |
| 2 | Flagler Beach City Commission Room | 105 S. 2nd Street | Flagler Beach, FL 32136 |
| 3 | Haw Creek Community Center | 9257 County Road 304 | Bunnell, FL 32110 |
| 4 | St. Johns Park Fire Station | 89 County Road 2006 East | Bunnell, FL 32110 |
| 5 | Espanola Community Center | 3570 County Road 205 | Espanola, FL 32110 |
| 6 | Changed to precinct 7 and 32 | | |
| 7 | VFW Post 8696 | 47 N. Old Kings Road | Palm Coast, FL 32137 |
| 8 | Palm Coast Yacht Club | 1 Yacht Club Drive | Palm Coast, FL 32137 |
| 9 | Temple Beth Shalom | 40 Wellington Drive | Palm Coast, FL 32164 |
| 10 | Hammock Community Building | 69 Malacompra Road | Palm Coast, FL 32137 |
| 11 | Surfside Estates | 2847 Oceanview Blvd. | Beverly Beach, FL 32136 |
| 12 | Flagler Beach Methodist Church | 1526 S. Daytona Ave. | Flagler Beach, FL 32136 |
| 13 | Palm Coast Community Building | 305 Palm Coast Parkway | Palm Coast, FL 32137 |
| 14 | Parkview Baptist Church | 5435 N. Belle Terre Parkway | Palm Coast, FL 32137 |
| 15 | St. Mary's Catholic Church | 5821 US Highway 1 South | Bunnell, FL 32110 |
| 16 | Belle Terre Swim and Racquet Club | 73 Patricia Drive | Palm Coast, FL 32137 |
| 17 | Changed to precinct 16 | | |
| 18 | Rima Ridge Fire Station | 500 Rodeo Road | Ormond Beach, FL 32174 |
| 19 | St. Thomas Episcopal Church | 5400 N. Belle Terre Parkway | Palm Coast, FL 32137 |
| 20 | Flagler Beach Fire Station | 320 S. Flagler Ave. | Flagler Beach, FLl 32136 |
| 21 | First A.M.E. Church of Palm Coast | 91 N. Old Kings Rad | Palm Coast, FL 32137 |
| 22 | Shepherd of Coast Lutheran Church | 101 Pine Lakes Parkway | Palm Coast, FL 32137 |
| 23 | Hancock Bank | 300 Palm Coast Parkway | Palm Coast, FL 32137 |
| 24 | Changed to precinct 32 and 35 | | |
| 25 | Flagler County Public Library | 2500 Palm Coast Parkway NW | Palm Coast, FL 32137 |
| 26 | Palm Coast Bible Church | 94 White View Parkway | Palm Coast, FL 32164 |
| 27 | Hammock First Baptist Church | 5328 N. Oceanshore Blvd. | Palm Coast, FL 32137 |
| 28 | African American Cultural Society | 4422 US Highway 1 North | Palm Coast, FL 32164 |
| 29 | Indian Trails Middle School | 5505 N. Belle Terre Parkway | Palm Coast, FL 32137 |
| 30 | Old Kings Elementary School | 301 Old Kings Road South | Flagler Beach, FL 32136 |
| 31 | Grand Haven Village Center | 2000 Waterside Parkway | Palm Coast, FL 32137 |
| 32 | Flagler County Schools | 5400 E. Highway 100 | Bunnell, FL 32110 |
| 33 | Wadsworth Elementary School | 4550 Belle Terre Parkway | Palm Coast, FL 32137 |
| 34 | Portuguese American Cultural Center | 1200 Palm Harbor Parkway | Palm Coast, FL 32137 |
| 35 | Central Baptist Church | 5830 E. Highway 100 | Palm Coast, FL 32164 |
| 36 | Belle Terre Elementary School | 5545 N. Belle Terre Parkway | Palm Coast, FL 32164 |
| 37 | Buddy Taylor Middle School | 4500 Belle Terre Parkway | Palm Coast, FL 32164 |
| 38 | Rymfire Elementary School | 1425 Rymfire Drive | Palm Coast, FL 32164 |