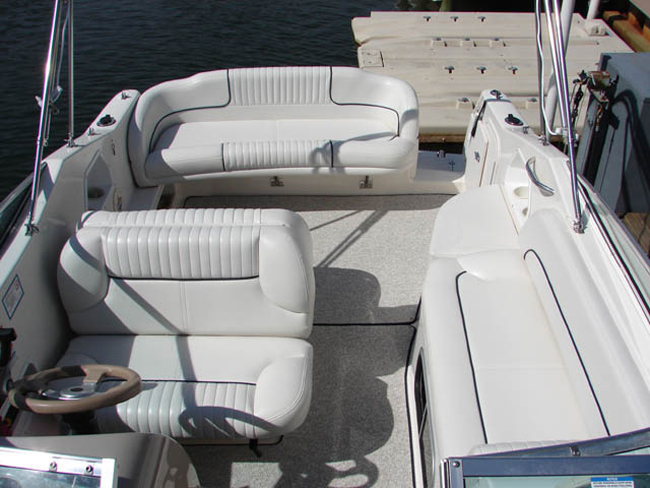 You could tell from Barbara Revels's prefatory smile as she was starting this morning's Flagler County Economic Development Council meeting that she had good news–the best sort of news, as far as the council she chairs is concerned: yet another company was moving to the county.
Yet another, because now that it's the fourth company in 11 months to call Flagler County home, it's not an exaggeration to  say that the county's relatively new economic development arm is on a streak, and that it's been instrumental in creating in each case net new and well-paying jobs–not retaining existing ones. (The council did not, for example, take credit for Sea Ray's decision to consolidate some boat manufacturing operations in Palm Coast.) In that regard, the county's development arm, under the executive leadership of Helga van Eckert, has done more in 11 months than its ill-fated predecessor–Enterprise Flagler, a private-public partnership–managed to do in five years.
Revels, who is also a county commissioner, introduced Monday morning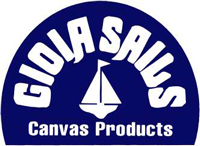 "our newest business to the community": Gioia Sails South, which will leave St. Augustine for Palm Coast, bringing 30 jobs and adding 10 in the next year, according to its founder and CEO, Don Gioia. The family-owned company was started in new Jersey, where it also operates.
Founded 46 years ago, Gioia, a manufacturer of yach, boat and ship upholstery, enclosures, cushions and similar-type accessories, has been supplying Sea Ray for 10 years. Gioia Sails has decades of experience manufacturing marine components for yacht makers like Regal, and The Luhrs Marine Group as well. The plan for the Flagler County facility includes expanding its operation to produce awnings and provide re-upholstering services.
"Sea Ray actually brought us to the area," Gioia said this morning. "We were in St. Augustine, and we needed to come closer to that, OK, to make it more economical for us, so now we met Helga and Mick [Cuthbertson] and they really helped us with the economic development stuff. They got us a place in Hargrove Grade, and everything is wonderful." Cuthbertson is Bunnell's economic development point man. Palm Coast's Beau Falgout was also instrumental in securing the arrangement.
"That is a great example of the county getting it started, working with the city of Bunnell, working with the city of Palm Coast, and voila, we have a company getting ready to crank up," Revels said.
Gioia, who invited anyone to visit the existing building the company acquired at 5 Hargrove Grade and that's being renovated on Hargrove Grade, was especially complimentary of the swiftness of permitting. "I'm not used to that," he said. "I'm used to being beat on the head, and what is this going to cost." He decided to move the operation to Hargrove Grade instead of build on a piece of property he's owned in Bunnell for 15 years. "And we're going to grow. We're going to grow," Gioia said. "New ideas, young people, not just me."
Van Eckert said the company is a perfect match for Flagler County, describing it as "a great addition to our manufacturing base."
Pat Moynihan, Vice President of Gioia Sails South, said in a county news release: "Our five year plan for the company is to expand our boating industry services and customer base throughout Florida as well as gain a stronger presence in customization and reupholstering throughout the country."
"We are excited about this firm's decision to invest in Palm Coast," Palm Coast Mayor Jon Netts said."We will help to ensure smooth sailing from their previous location."
The county's streak: Designs For Health, a health supplement company located an operation in Flagler County last year and now has 17 employees. WP Rawl, a vegetable growing, shipping and processing company followed shortly thereafter and is constructing a 34,000 square foot processing facility in west Flagler County. In February, Coastal Cloud LLC., an internet technology company opened its doors with a ceremony attend by Florida Governor Rick Scott.
Not so coincidentally, the county's unemployment rate has been declining steadily, falling below double-digits (to 9.5 percent) for the first time in five years.
"We are proud of the progress we have been able to make in economic development in Flagler County in the past year," County Administrator Craig Coffey said. "Flagler County is being recognized as open for business and that will help hold down the tax rate for our residents."
After the announcement this morning, Revels made sure to include Falout and Palm Coast City Council member Jason DeLorenzo, who were in the audience, to join the group photo after the announcement. She promised she'd be visiting the Hargrove Grade facility.
"I've been making my own covers for my own boat," Revels said, "so I need to see how it's really done."