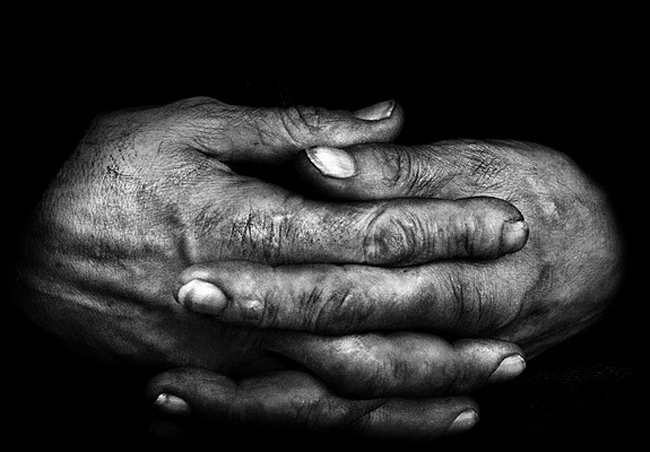 Flagler County's cold-weather shelter, located in Bunnell, has been drawing some criticism for attracting homeless people to Bunnell. The criticism is so far vague and anonymous, though Bunnell Mayor Catherine Robinson acknowledged it earlier this week in a meeting of the Bunnell City Commission. Carla Traister, the director of the shelter, addresses concerns and dispels misconceptions in the following column.
By Carla Traister
I would humbly like to end the misinformation about The Sheltering Tree if I could. The Sheltering Tree is a part of the Flagler County Family Assistance Center (FCFAC) and it is a cold weather shelter in Bunnell, located in a meeting room of the First United Methodist Church on North Pine Street.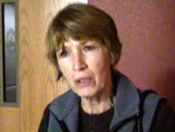 I am at the First United Methodist Church six to seven days a week. Our secretary and pastor, FCFAC and the Sheltering Tree's board Chairman, Lee Willman, several volunteers and donors are at the church at one time or another seven days a week working in some capacity for the Cold Weather Shelter. We are open only when Bunnell's temperature falls below 40 degrees. Last year, that was 40 nights.
We do not allow anyone to sleep there or live there when the cold shelter is not open. The bathrooms are open 24 hours a day to allow them to use the facilities and to sponge bath. We feel it is important for everyone to have restroom facilities available at all times. We would hope you would feel the same and consider what would occur if they were not available.
There have always been homeless in Bunnell. We are not attracting them. They were there before we opened the cold weather shelter. The 17 percent unemployment rate has adversely affected Flagler County, consequently it is affecting the number of homeless. Flagler Beach and Palm Coast have a larger homeless population than Bunnell. Being homeless is not a criminal act.
We will not turn away people because they are homeless. They are welcome to spend time at the church when they cannot obtain work there. There is a bench in front of the church and a courtyard where they sit. We do not ask them to "hide" or come in the back way or stay hidden. They are not second class according to God or to us. ("Whatever you do to the least of these you do to me also.") There is no place further down than being homeless. To make life even more difficult and ugly is not our philosophy to follow. We can be either part of the problem or part of the solution and we are determined to be part of the solution. The Volusia/Flagler Coalition for the Homeless has said that Flagler County has the opportunity to prevent and end homelessness.
We do not bus homeless up and "let them loose." When there are so many people at Halifax Urban Ministries in Daytona Beach that many are turned away from their shelters, they ask if we have room. Halifax Urban Ministries has its roots as a Methodist ministry. The shelters in Volusia County are primarily Methodist churches in Daytona, Deland, Ormond Beach and Orange City. They work with the Homeless Coalition to provide what help they can to the increasing numbers of homeless families and individuals. We feel that God does not recognize County borders. I am confident that if we had so many homeless in Flagler that they would open their doors for us.
---
The Live Commentary
---
---
We take 16 to 20 "guests" who arrive from Daytona by a volunteer driver and a bus (and gas) donated by Ormond Beach United Methodist Church at 5:30 at night. They are provided a good meal (all paid for by volunteers and contributions), a cot in a warm room, clothing if needed, a hearty breakfast, and they are taken back by 7 in the morning. No one stays. I invite everyone to come and see what is going on and to please spend some quality time at the church (not just driving by), volunteering on Wednesday nights to prepare suppers, volunteering on cold nights or mornings to cook and actually meet and get to know these "frightening" people.
We have more and more women every time we open as it becomes increasingly difficult to keep employed in the service industry. We have more families with children and married couples than we ever had.
We provide as many services as we can, including transportation to Port Orange to help them get Social Security cards, refer them and bring them to the Family Life Center, the Salvation Army, Star Center, government services offices, doctor's appointments in Flagler, Orlando, Gainesville and Daytona Beach, we help them get phones, driver's licenses, identification cards, permanent housing, job resumes, referrals, motel rooms if necessary, gas, laundry vouchers, food stamps, Medicare, clothing, food, medical treatment, transportation to the hospital, housing while undergoing chemotherapy, bus tickets, and jobs.
---
Watch Charlotte Marten's Profile of the Shelter

[media id=151 width=400 height=300]
Monday (Jan. 31) one of us is driving a 65-year-old old woman to Orlando to catch a flight to Holland where her family is waiting. We have provided temporary housing for a family of five these past two weeks. They will now be at the Star Center in Daytona. It is not possible to list all that our volunteers do to help these men and women.
We have nearly 200 volunteers throughout the county, from many churches, agencies, and individuals with no affiliations spending time and resources to do what they can with what they have. And, in turn, the homeless have changed us forever and enriched us all.
I hope that no one has to experience the fear, confusion and desperation and eventually resignation that we see every day from the homeless. It is an incredibly difficult position to climb out of once you are in. Please know that I am aware of the addictions and mental illnesses that some of the chronically homeless suffer with. I am also aware that some make very poor decisions. But after teaching school for 32 years, to think that every man and woman coming out of any school has average mental capabilities, has learned higher thinking skills, has an enriched cultural background, has been taught good work ethics and have all gained wisdom to succeed in life would be a little naive.
We are actively looking for and working toward a facility where these services will be permanently located. We invite anyone to join with us in our vision.

Carla Traister is the director of the Sheltering Tree. Write her at [email protected] or visit The Sheltering Tree's website.