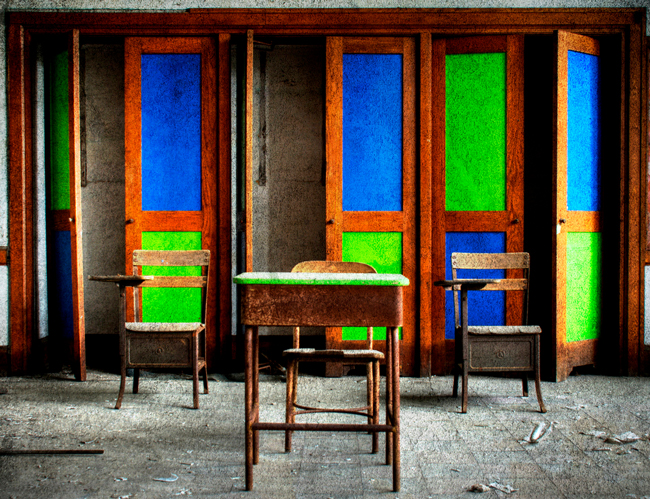 By Jo Ann C. Nahirny
"Hey, Ken," I greeted the 15-year-old sophomore as he was about to enter my English 2 class a few days ago. "Can we talk for a minute?"
"I've noticed you've missed a lot of school lately, and when you're here, you aren't turning in your work. Your grade has tanked! That's not like you. What's going on?"
"My parents split up," Ken lamented. "Dad left us. I know I'm failing, but I just can't seem to concentrate on anything."
I commiserated with the young man, and gently pointed out that his grades had fallen so much that it would take a major comeback in the fourth quarter to pass for the semester. I didn't want to mention the "F word," but FCAT was just around the corner. He needed to realize that if he didn't do well on it, he'd face remedial classes in eleventh grade –if he even got there.
"I don't care about FCAT," Ken sputtered. "I've got too much family stuff to worry about. With my father gone, I have a lot of responsibilities at home now."
When I phoned another student's parent the next morning, things grew bleaker still.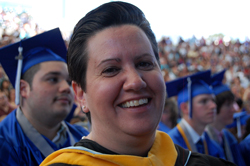 "I'm concerned about Tyler," I told her mother. "She's far behind the rest of the class, and she's having a hard time with writing, and even basic grammar. I've repeatedly asked her to come see me after school for extra help, but she never does."
"Tyler's never been a strong student," her mom responded matter-of-factly. "I knew her grades were slipping, but I didn't realize they were so low until you called just now. I wish I could let her stay for tutoring, but I can't. Tyler has a job; we need her to work. For us, it's a necessity."
During my planning period a short time later, more disconcerting news awaited. I attended a meeting for Cathryn, a struggling student failing multiple courses. Entering the room, I saw several other teachers and the student seated around the conference table — but no parents. As we chatted with her about her academic travails, revised her goals and made suggestions to bolster her success in the classroom, Cathryn sniffled, "I'm doing the best I can. I know I have to do more, but I'm living between two houses because my parents are divorced. Half the week I'm with my dad, and half the week I stay with Mom. I'm constantly going back and forth. It's hard for me to stay organized and not forget stuff at either place. I'll try to do better."
---
The Live Commentary
---
---
About an hour after dismissal, I finally checked the accumulation of e-mail in my inbox. The first message I opened brought more discouraging news; it informed me that one of my students, Don, had been suspended — for the second time in less than a week. His offense both times? Using an electronic device (cell phone or I-Pod) during class. Prior to these suspensions, Don had already accrued more than 20 absences, and was seriously behind in all academic areas. I e-mailed my concerns to a supervisor, suggesting Don needed more time in school, not less, to catch up with his work, and asking if we could possibly consider an alternative consequence, but my idea went nowhere fast.
I got in my car after spending nine hours on campus. I drove home, all the while mournfully pondering how the personal choices my students and their families had made would end up turning into financial and professional liabilities for me, despite my extraordinary efforts.
Ken, Tyler, Cathryn and Don (not their real names) will take the FCAT in just a couple of weeks. How do you suppose they'll fare? They've all missed many days of school, largely due to their complicated family situations. Yet under Senate Bill 736, the "Student Success Act," when these kids' FCAT test scores reveal that their reading skills haven't improved, Florida's governor has decreed it'll be my fault. I'll be to blame. But should my salary and my family's livelihood suffer for things I can't control?
I'd love to show some of my students' attendance records to Rick Scott and Evelyn Lynn and their like-minded colleagues to enable them to get a more realistic glimpse of what teachers contend with. And it's not just Ken, Tyler, Cathryn, and Don I'm talking about. Forty percent of the students in my English 2 classes have missed 10 or more days of class so far this school year. These students will likely constitute the 40 percent who won't demonstrate learning gains this year. How can they? They've simply missed too much instructional class time to be able to master much of anything. And when they do come to school, it's a never-ending game of catch-up, played while tackling weighty problems in their personal lives that most adults couldn't handle.
I don't oppose an equitable, well-devised performance-pay plan for teachers, and I agree that one of the most important factors in students' success is the quality of their teachers. But that's not the only factor. Attendance plays a pivotal role, and that's the reason why the test scores of the eleventh-graders in my Advanced Placement English classes always far surpass state and national averages: very few of those highly-motivated students miss more than a couple of days of school each year. Their AP scores reflect this. Far fewer of my English 2 students improve their FCAT reading scores; those who do are the ones who attend school regularly.
So is it wise to judge teachers' effectiveness based on the performance of students who simply don't show up enough to learn much of anything? Maybe Governor Scott could drop by and ask Don, Tyler, Cathryn and Ken what they think… if they should happen to come to school tomorrow.

Jo Ann C. Nahirny, a National Board Certified Teacher, teaches English at Matanzas High School in Palm Coast. Reach her by email here.