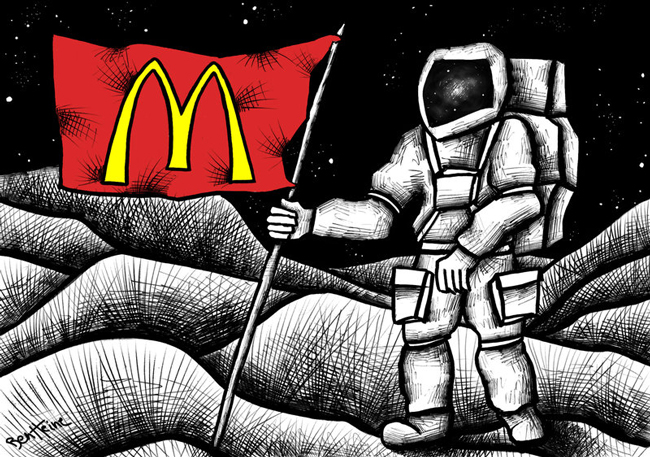 Jack Cowardin
I listened expectantly to our President's State of the Union speech. I really like Mr. Obama, and truly believe he has his heart and soul into improving life for all Americans. And watching him speak intelligently and inspiringly has its place in advanced oratory. The other thing I see in the man is his fervent hope and expectation things just have to get better. After all, the president got the job by convincing just enough of us to vote for him because we knew the country was in deep trouble and needed a rescue, and he was willing to take it on.
Now two years are past and changes have taken place and bills passed that weren't always popular with the majority of Americans. Thus, we grew a whole new faction of the right in the Tea Party. The other thing we enjoy, which was in jeopardy two years ago, is the comfort of knowing civility and solvency is restored to our banking system and that another Great Depression is at least postponed. Why Obama didn't use the opportunity in his speech to remind us how close we were to the abyss fails me.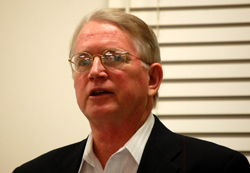 There were plenty of things to cheer about if a pep talk about how smart, innovative, tenacious, and fearless Americans are strikes your fancy. The world of tomorrow surely has possibilities for electric cars, renewable energy, fast trains, better education, and re-inventing ourselves, he announced. But we are a society of immediate returns and demands and in the end those that know who won the Super Bowl will outnumber those who know who won the Science Fair a billion to one.
I for one was hoping for a much more practical approach with real problem-solving solutions for our pending circumstances. My single objection to our president is that after the monetary system was restored he didn't make job creation the number one priority. I thought for sure The Council of Economic Advisers had the President's ear and he was ready to announce a step by step bipartisan proposal that would restore hope to the millions of un-employed that so desperately await a turn-around in the job sector. No such offering was heard. And I am quite sure, come 2012, he won't garner the un-employed vote.
Politics is a game of blame and shame and we are witnessing the golden age of disorderly discourse, which is sure to get more heated, real soon. Likewise, it's easy to be an armchair follower of either side of the political rhetoric and join the fracas that divides us now on just about any subject you wish to discuss. Obama's best line was that we will move forward together, or not at all. Ominous words considering the cost. So I ask myself a question. Why can't our leaders come up with simple, viable answers that can be implemented quickly to solve problems?
---
The Live Commentary
---
---
There was one brief reference by Obama about the stock market. He said the market was nearly back and our companies are profitable, and that maybe a corporate tax reduction was in the future. Yes, the market is back and companies are presently reporting the end of the 2010 year results. The numbers are indeed impressive. For all you stock holders you should be elated to see the Great Recession has barely dented profits. The reason? Efficiency. Because our companies were able to lay off the millions of now unemployed they are now reaping the harvest of more and more profits than ever before, and that's a good thing in the long run, right?
Generally, it sure is because a cash rich company usually expands so it can sell more of its product and services. However, this is not happening with the hoard of cash that sits on the balance sheets of most of the companies in the S&P 500. They're buying back their own shares, paying dividends, or acquiring smaller competitors. Trouble is this doesn't create any jobs. Now there are exceptions where some companies are hiring back workers, no doubt. But why don't we make it worth their while, give them a big incentive to do so?
Like politics, it's one thing to criticize and another to offer solutions or at least an idea or two. My naïve proposal is what I call "5 for 5." The Quid Pro Quo Bill. And it's as bipartisan as you can get. Republicans want to lower the corporate tax rate at least 5 percent. Everyone wants to lower the unemployment rate, and Obama's fate depends on it. So let's call this the Democratic gain if we create a lot of jobs. Now here's the difficult part. For any company that increases its American job creation workforce by 5 percent by the end of 2011, they it qualify for a 5 percent reduction in its corporate tax rate, which would go from 35 percent to 30 percent or more for companies netting over $350,000 per year (though few companies actually pay that rate). The jobs would have to be verifiably full-time.
We could see an instant pick-up in hiring and production by corporate America. It wouldn't raise the deficit and it would probably bring in more revenue for the government with the higher productivity and the increase in money spent by the newly employed, which has a ten to one effect in economic filtration as money is spent in the economy. It would be simply a "free" stimulus package. Companies would have to maintain the level of employees through subsequent years to keep their lower rate.
The President doesn't need to facilitate Wall Street with a tax break and get nothing for it. Corporations are doing just fine without one. But he does need to do something for the American worker, and fast. All that's at stake is our standard of living, our dignity, and our fairness for all who need a job.

Jack Cowardin is a novelist who lives in St. Augustine. Read his previous column here. Email him here.