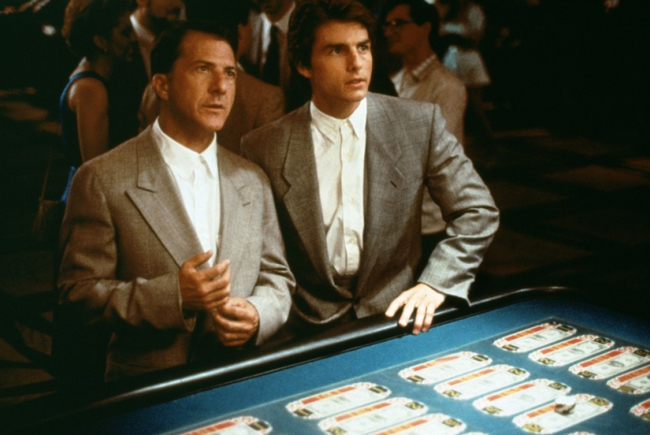 Thirty-five years ago, I found myself, notebook in hand, sitting across a large desk from a man named Jim Crosby as he told me how his company, Resorts International, was going to revive Atlantic City. Back then, Atlantic City was a faded, sad, down-at-the-heels coastal town with nothing but the blue sea to attract visitors to its once-grand boardwalk. Today, Atlantic City is still a faded, sad, down-at-the-heels coastal town. The difference is there are now a dozen casinos, propped against a façade of desolation like an elaborate stage set. Atlantic City's casinos attract gamblers by the busload, but the town has one of the nation's highest rates of unemployment, and a quarter of its population lives below the poverty line.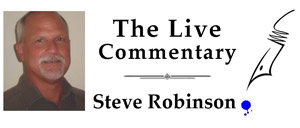 This is important information because, once again, the Florida legislature is pondering whether to allow more casinos (in addition to those already here on Indian reservations) across the state. The debate follows closely a referendum in New York State last month that overwhelmingly approved the construction of casinos in depressed areas of the state, notably the once-grand Catskill Mountain region, north of New York City.
Here in Florida the battle between the gaming industry and its foes is complicated by the large presence of the Walt Disney Company, which, depending on whom you believe, opposes casino expansion either because it conflicts with the "family-friendly" approach of its resorts, or because the Magic Kingdom simply doesn't want the competition. And if you live in Florida, you have undoubtedly received a mailing from an organization called NoCasinos.org, which proclaims that the road to gambling casinos is paved with "crime, corruption and social breakdown." There is the suspicion that NoCasinos.org is bankrolled, at least in part, by Disney, and perhaps even the state's Indian tribes. But you won't find that out from the organization's president, John Sowinski, an Orlando public relations executive. Sowinski recently responded to an email query from a reporter, saying, "We, like virtually every other lobbying organization in Tallahassee and Washington, do not disclose our donors. That's part of our freedom of speech in America.  If you have a problem with that, your problem is with the Constitution, not No Casinos." The reporter undoubtedly appreciated the civics lecture.
The heat generated by the casino debate reflects the enormous amount of money at stake. Some of those dollars would flow to the government as taxes, though most of the revenue simply further enriches the folks who run the casinos. The extent to which the average citizen will benefit or suffer from an expansion of legal wagering depends on whose study you read—and there are lots to choose from. An oft-cited survey by researchers at the University of Illinois concluded that a county with casinos would experience an 8 percent higher crime rate than a comparable county with no casinos.  Other studies are less definitive about the negative social impact of casinos—crime and compulsive gambling. A major study commissioned by Congress in the 1990s concluded that the question required more study.
I possess enough of a libertarian streak to believe that if people want to have their pockets picked by their government in concert with the gaming industry, they have a right to do so. State governments figured out long ago how to call a tax a "game of chance." All but six states now run some kind of lottery game, and whatever you call it, unless you're one of the tiny handful who've hit the jackpot, you're poorer after your visit to the Lotto counter than you were the day before. Bloomberg News even publishes a state-by-state "Sucker Index" that measures the portion of personal income that each state's residents lose on lotteries. Florida gets a Sucker score of 21, comfortably behind our neighbor to the north, Georgia, which leads the nation in draining its residents' wallets, with a score of 37.
In fairness, Florida's government-run lottery, whose slogan is "Remember, when you play, we all win," has contributed $25 billion to education in its quarter-century history. And, according to the lottery website, since 1997 nearly $4 billion has been spent on the state's Bright Futures scholarship program, which has sent more than 600,000 students on to college.
But the truth remains that all those billions would not have been available had the states' governors said, "Look folks, we're going to ask you to dig into your pockets for another few hundred dollars or so a year so that our kids have a better shot at a good future." Instead, lottery advertising teases us with images of a life of leisure when, in fact, lotteries have the longest odds of any form of legal betting.
The casino industry is savvy enough not to market its product with promises of life-changing riches. Its pitch to gamblers is the thrill of the games themselves, and for a lot of ordinary folks who wager within their means that's worth the trip. It doesn't matter that, like the lottery, the house always wins. What troubles me, and should trouble a lot of citizens, is the pitch that the gaming industry made in New York and is busy making here—jobs, jobs, jobs. That's a powerful message with the nation's and Florida's jobless rate at 7 percent, and millions of people joining the ranks of the permanently unemployed.
But it's not that simple. While new casinos obviously create an initial burst of hiring, with the passage of time the jobs picture becomes murkier. Acknowledging that employment often increases in rural areas that host new casinos, a study by the Federal Reserve in St. Louis concluded that, "It is possible that casino gambling may reduce [my emphasis] employment in other local industries if consumers substitute casino gambling for other consumption." In other words, money spent on gambling is entertainment money that would be spent anyway. The challenge for Florida would be to attract high-rollers–not Atlantic City's day-trippers—who would not otherwise pay a visit to Florida, and that's a tall order.
There is another question, though, that I would like to ask New York's Governor Andrew Cuomo and Florida's pro-casino legislators: What message are we sending to our young people in these difficult times? Are these really the best jobs that a combination of public and private money can offer to those entering the job market? Many commentators have noted that we have become a nation of people who sue each other and serve each other hamburgers. Are we also to become a nation of croupiers and cocktail waitresses? Sadly, that seems to be the message our politicians are delivering.

Steve Robinson moved to Flagler County after a 30-year career in New York and Atlanta in print, TV and the Web. Reach him by email here.