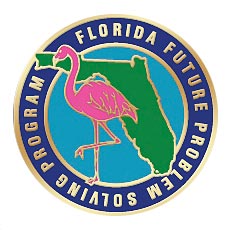 The Future Problem Solvers/Community Problem Solvers of Flagler Palm Coast High School will host a benefit dinner on Wednesday, April 28, 2010 from 6 p.m. to 8 p.m. in the Bistro 600 café at Flagler Palm Coast High School, 5500 East Highway 100, Palm Coast. Contact Diane Tomko at FPCHS for tickets at (386) 437-7540.
The evening includes Italian cuisine prepared by the Chefs Club, entertainment by students and a Silent Auction through the Fair Trade Organization. Tickets for the event are $20.00.  Proceeds benefit the Future Problem Solvers attending the Future Problem Solving Program, International Conference at the University of Wisconsin.
The 2010 Future Problem Solving Program's international conference is scheduled for June 10–13 on the campus of University of Wisconsin–LaCrosse and will be hosted by the Minnesota Future Problem Solving Program.
The international conference features outstanding creative problem solving students from 40 states and Australia, Great Britain, Hong Kong, Korea, Malaysia, New Zealand, Singapore and Canada.
The topic of the conference is Green Living. Community Problem Solvers worldwide will share their projects at this conference's Community Problem Solving Fair.
Sixteen state champions from Flagler Palm Coast High School and one Matanzas High student will represent Florida at this conference.
Community problem solving projects showcased at this international conference include: The faces of autism, world hunger, childhood obesity and financial literacy. Additionally, a global issues writing team of four will address green living.
Florida Future Problem Solving website: www.flfpsp.org
Future Problem Solving Program, International website: www.fpspi.org