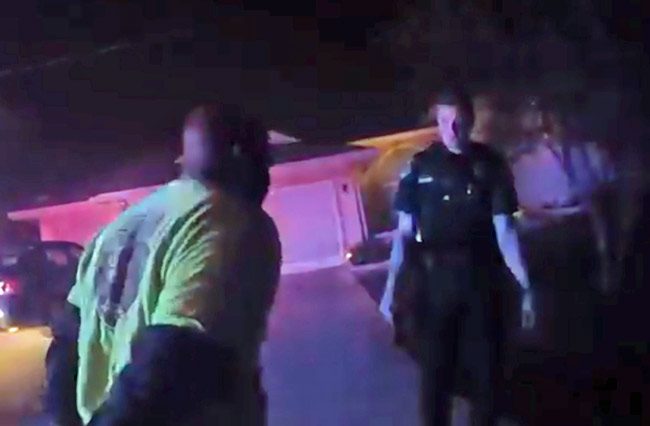 It was probably not a good idea for Francisco Valdez to taunt the sheriff on the sheriff's own Facebook page—in the thread about Valdez's fugitive status.
Sheriff Rick Staly was appearing in his weekly Friday video, what he calls "Fugitive Friday Bingo," on Feb. 9, alongside Cpl. Scott Wetherhold, who pulled Valdez's number out of the bingo machine.
"This is a burglar and somebody was in the house when he did the burglary," Staly tells the camera, "which could have turned into a very serious and dangerous crime."
Actually Valdez had gone to his ex-girlfriend's house on Palm Coast's Westmoreland Drive to see his two young children in May 2015, when his ex was allegedly keeping his children from him, though Valdez unquestionably smashed a window to crawl in, battered his ex in an altercation and threatened to put her "to sleep" as they fought—just when cops arrived and ended the confrontation. He was found guilty of burglary and domestic battery that December, served 11 months at the county jail and was placed on community control for two years. Last March he violated probation: he'd used drugs and failed to complete a batterer's intervention program. His probation was extended and he was ordered to Bunnell's Open Door Ministry, a recovery program, once a bed opened. In January he violated probation again, resulting in a warrant for his arrest, then his fugitive status, reducing him to one of those numbers the sheriff pulled out of his bingo machine.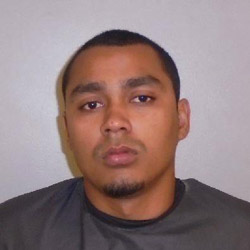 "So call us with your tips and let's put this burglar in the Green Roof Inn," the sheriff said in the video, referring to his preferred way name for the county jail. The sheriff gave CrimeStoppers' number and added: "Maybe you can get a reward of up to $5,000."
Valdez, who goes by Rico, apparently wasn't impressed by the reward. "I need 10k for the feature nigga," he told the sheriff in a Facebook comment.
The sheriff—or his stand-in on the Facebook page—was willing to negotiate, if tongue in cheek: "Turn yourself in and we'll talk," the sheriff's reply came.
"You want a track go get 10 for a feature nigga," Valdez replied. "Tell them boys I want 10 for a feature nigga Wait a minute I get deeper wit it."
It was apparently "a first," according to the sheriff—a fugitive engaging with the agency on the thread relating to his own fugitive status. And it wasn't the last. Valdez also dropped a comment on the sheriff's Facebook posting about the jail's new "Green Roof Inn" sign, which drew considerable attention last week not just locally.
And Wednesday evening, the Citrus County Sheriff's Office arrested Valdez on a fugitive warrant. Flagler sheriff's fugitive unit had determined that Valdez was in Citrus and asked the Sheriff's Office there to assist. Valdez was with a female companion at the time. "Happy Valentine's Day," Staly taunted back in a release issued today. "It is not a good idea to taunt us."
One third of the inmates featured on the sheriff's "Fugitive Friday Bingo" have been arrested. (The inmates are often also featured in CrimeStopper ads, which also run on FlaglerLive: three of the fugitives featured in those ads have been captured so far).
"Taunting the Flagler County Sheriff's Office will only make you a bigger target on our radar," Staly said. "If you want to break into homes or commit crimes in Flagler County we are coming for you. If you think you can run – you will only go to jail tired. He will now get a very good look at the new jail signs which he finds 'hilarious' when he is booked in to the Green Roof Inn."
Valdez, 24, seems to have a couple of passions–his children of course, but also a streak for dark, often vile or sleazy humor, which he copiously displays on his Facebook page. As often as not, his humor is an insight into his personality–and his future: "I got a better chance at going back to jail then [sic.] being in love," he'd written on new Year's Day. Staly has yet to accuse him of being inaccurate.

In a separate incident, a sheriff's arrest report filed on Wednesday began this way: "I, Deputy Bender, am completing this 707 on behalf of Deputy Conway due to him being injured. On the force less than a year–he was hired last March–Philip Conway ended up with a dislocated shoulder when Leslie Pitter, a 42-year-old with a history of resisting arrest, assaulting police and injunctions resulting from domestic violence, resisted arrest on Wednesday.
There was an injunction on Pitter since January, regarding a 20-year-old woman he'd allegedly been stalking. On Feb. 13 he called the woman and left a voicemail. He was upset that she hadn't called him on his birthday. He also messaged the woman on Facebook with an aggressive line: "Roses are red, violets are blue, this holiday sucks and so do you!" Injunctions extend to social media: those under an injunction are barred from contacting the person they're enjoined from regardless of the manner or medium. So deputies went to Pitter's home to arrest him for a violation of an in junction.
"This caused [Conway's]Body cameras captured parts of the encounter, with Pitter in one of the cameras' fottage appearing outside a house, standing in front of a deputy, and refusing to get on the ground. Conway had to pull his Taser at one point to get Pitter on the ground in a position where he could be handcuffed.
Pitter then kept yelling out, refusing to put both his hands behind his back so he could be handcuffed–a different form of taunting than Valdez's. Deputies moved in to cuff him anyway, but a struggle ensued. Pitter claimed he wasn't resisting (the video tells a different story) and yelled out, "look at what you're doing to me," then, Pitter, who weighs 230 pounds, "tossed Deputy Conway over his shoulder," according to the arrest report. (The video is blurred by the action, but the sound of Conway's Taser skittering off the driveway is clearly heard.)
The scuffle caused Conway's left shoulder to strike the roadway and become dislocated. He also sustained a leceration to the chin. Bender, the other deputy, managed to get both of Pitter's arms behind his back but Pitter allegedly kept resisting and said he didn't care anymore, lashing out with expletives: by then Pitter is in a rage, seemingly not understanding why he was being arrested.
Conway tased him in the stomach, Pitter was brought to ground and handcuffed. "How can I relax I'm getting arrested?" he tells the deputies as he is being handcuffed. He also said, possibly playing to the body cameras, "I can't breathe" twice, words made famous in the arrest and choke-hold of Eric Garner, the New Yorker who died in that 2014 encounter with police. Pitter's circumstances appear incomparably different in the video, where deputies, once he is secured, reason with him and address him respectfully.
Conway requested an ambulance. Pitter needed one too, to have the Taser darts removed from his stomach.
As he sat up, Pitter accused Conway of wanting to tase him "from the get-go."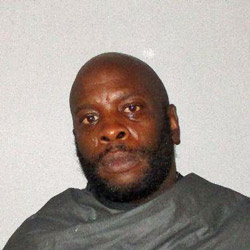 "I had a problem with you and now I know you can't beat me he was just protecting you," he said, according to comments transcribed in his arrest report and heard on the video. "I know you are weak as hell I just tried you, I'm not threatening you I'm just telling you, you're weak as hell." But he did appear to threaten the deputy, according to the same statements: "If he didn't come and save you I would have had your ass." And between those statements he keeps asking the deputies if he can call his mom. Through it all Conway stands by, not speaking back or inflaming the situation. If anything, the deputies–with Conway's shoulder out of joint and Conway likely in more pain than Pitter, who, calmer now, walks around and speaks to the deputies in a conversational tone–further reason with Pitter, explaining to him why he was being arrested. He had no idea of the severity of the charges he would soon face.
Conway had to be taken to Florida Hospital Flagler and be sedated to have his shoulder restored in place. At the jail, Pitter continued the taunting, bragging that he'd put a deputy in the hospital.
But he also now faces a charge of aggravated battery on a law enforcement officer, with his own statements recorded on video to prove it, a first degree felony that exposes him to 30 years in prison. That, instead of what would have been a simple misdemeanor arrest for which he would have most likely had to be a matter of hours in jail, with the possibility of probation, if that, when the case was to be disposed.
"Let me make this clear, if you think you can attack my deputies, we're going to go after you with the full force of the law," Sheriff Rick Staly, who was having a Valentine's dinner with his wife when informed of the alleged attack, said. "This was a simple misdemeanor arrest and he violently resisted and is now charged with two additional felony charges because he thought he was a tough guy. I hope the prosecutor and the courts throw the book at him and this dirtbag goes away for a long time."