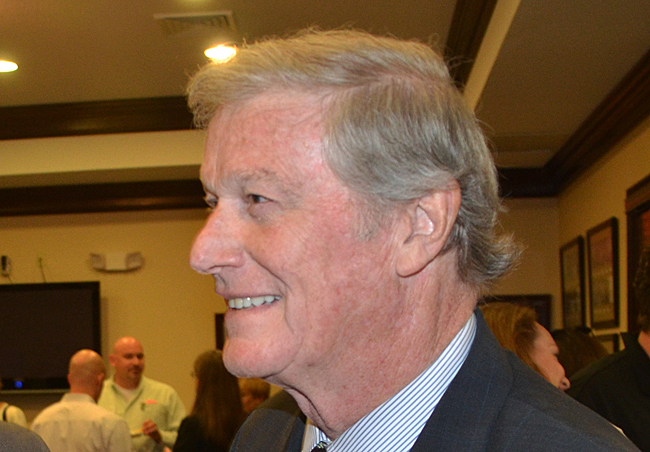 The Florida Board of Governors will consider changes to how schools search for new presidents, with one member saying the ongoing process at Florida State University has "damaged" that school's national reputation.
"We need to be collectively mindful of the image our institutions and our system presents to our state and those outside our state," said Board Chairman Morteza "Mori" Hosseini on Thursday.
Hosseini recommended the board consider changes, from making the presidential selection process uniform at all institutions to increasing the board's involvement and setting benchmarks for how the searches are conducted.
The comments came as the FSU Presidential Search Advisory Committee is set to meet Friday to discuss timelines, procedures and a new search consultant — Monterey Park, Calif.-based Storbeck/Pimentel & Associates — as they restart the search process.
Board members said FSU is not the only school that has recently had some issues during their selection, but the process at the Tallahassee school has become the most high-profile case.
"I think this search has damaged FSU, their national reputation," said board member Dean Colson. "I think it's damaged the national reputation of FSU the way this search has played out."
Colson also was critical of the treatment received by Dallas-based search consultant Bill Funk. Funk resigned last week after getting a unique vote of no confidence from the Faculty Senate.
Funk had earlier recommended the search be paused so that the committee could interview powerful St. Augustine Republican Sen. John Thrasher, who is currently the chairman of Gov. Rick Scott's re-election campaign, before considering other candidates.
Thrasher's desire for the job was said to be keeping other potential applicants from putting their name forward for the position.
A couple of board member also pondered if the search be conducted outside the state's Sunshine Law, which Funk had credited for keeping some potential candidates from wanting to apply for the FSU job.
"You might get a totally different pool available to the boards of trustees and come to us," said board member Patricia Front.
Hosseini agreed, saying the board may consider asking legislators to provide some shade for the first part of the selection process for new presidents. But he added that changes to the Sunshine Law would not be part of any recommended changes to presidential searches when the board holds a conference call on the issue in August.
Meanwhile, the ongoing effort to find a new president for the University of Florida was described to the board, by a member of the Gainesville school's search committee, as being run in a much smoother manner.
"I would categorize the search … as being very well-organized, very inclusive in soliciting feedback from many," said Thomas Kuntz, the Board of Governors vice chair and the board's representative on the UF search committee.
"There is still a long road to go, so I'd say we're in the early stages of the search," Kuntz continued. "But at this point, I'd report to the full board that I'm very impressed with the organization, the outreach, and I'm confident that as we move forward in the months to come, there will be many great applicants, and based on the organization, the search committee will do a thorough job in vetting those candidates."
–Jim Turner, News Service of Florida