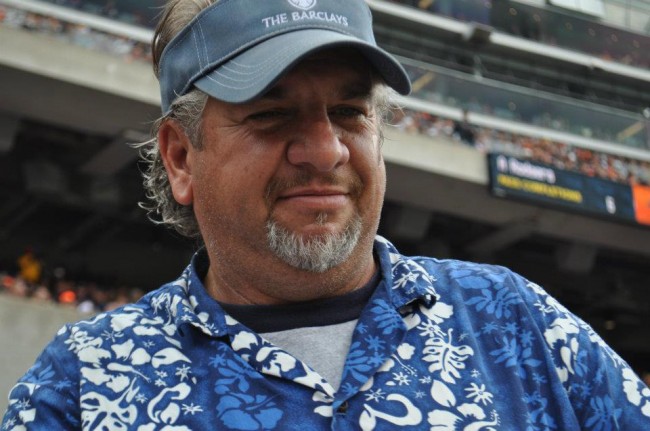 Frederick Martinez loved life, loved traveling, loved his daughter, and loved his bicycle, which he rode every which way for miles from his Flagler Beach home.
On March 19, Martinez, a 51-year-old former Navy photographer, was killed as he rode his bike toward Flagler Beach, on State Road 100. A van ran into him, crossing into the bike lane Martinez was riding.
On Friday, April 5, at 6 p.m. on the Flagler Beach Pier, Martinez's daughter Tiffany is hosting a memorial for Martinez, whose ashes will be scattered to the winds and the sea at the edge of the pier. Tiffany is calling it the Poppa Martinez Memorial.
"Come show me and my dad support and light candles and celebrate his life with first Friday in Flagler Beach," his daughter, who calls her father her best friend, writes on the event's Facebook page. "God bless and rest in peace daddy xoxoxo."
You can link to the event on Facebook here.