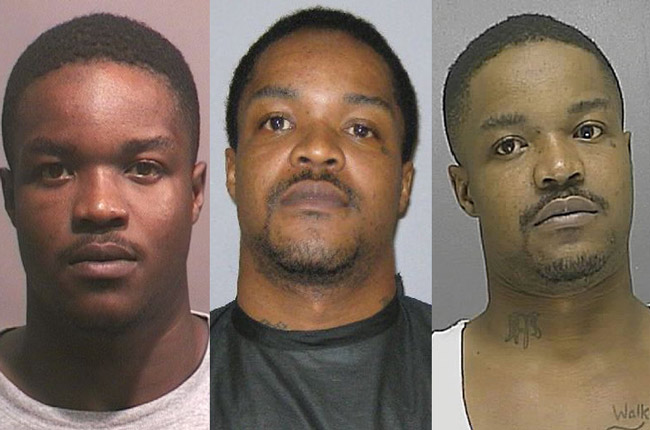 Freddie Giddens is going to prison for at least 25 years.
The 32-year-old former resident of Pine Cedar Drive in Palm Coast who's been jailed in Seminole, Volusia and Flagler County repeatedly since he became an adult, and who served 17 months in state prison in 2005 and 2006 on charges of cocaine trafficking and driving on a suspended license, was sentenced by Circuit Judge Frank Marriott Tuesday. The sentence followed a May trial where Giddens was found guilty of armed robbery at an Ormond Beach pharmacy last September. Giddens also faces a $500,000 fine for a charge of trafficking in illegal drugs.
On September 6, Giddens, Kenneth Jenkins, 25, of Hymon Circle in Bunnell and Thavelin Watson, 30, of Roxton Lane in Palm Coast, entered Ormond Beach pharmacy with a 9 mm gun, bound the pharmacy's owner and his assistant with duct tape, placed a gun to the owner's head and demanded the combination to the pharmacy's safe, according to a police report. They then stole Oxycontin tablets, the pain-relieving narcotic now prevalent in the illegal drug trade.
The trio, according to a police report, also stole a .380-caliber semi-automatic pistol from one of the employees at the pharmacy, along with wallets, cell phones, credit card and cash, all of which were subsequently recovered when the men were arrested in Flagler County by the Bunnell Police Department and the Flagler County Sheriff's Office.
The men had gotten away, heading north, triggering a police chase on U.S. 1 in Flagler County, across State Road 100, Belle Terre Parkway and Palm Coast's Z Section, where a foot chase ensued.
Jenkins and Watson's trial was scheduled for last week. It was continued, with a new date yet to be scheduled.
At Giddens's sentencing hearing, Judge Marriott called the robbery senseless and brutal. The pharmacy technician testified at sentencing that she has suffered from panic attacks and has a hard time going to public places since the robbery.