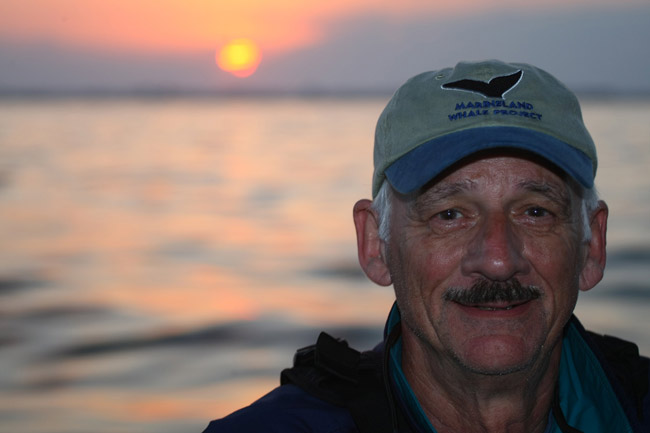 Frank Gromling, who writes FlaglerLive's Coastal View column, is an author, publisher, adventurer, conservationist, and entrepreneur. His active life has taken him to five continents. Obtaining his first boat at age ten, he spent all but six years living, working and relaxing on or near oceans. Frank's current life focus has two synergistic components: protection of the environment and publishing books to educate people about the importance of environmental protection and how to participate in it.
Since 2000, Frank has been part of a unique research project with North Atlantic right whales. As project assistant, he organized and trained survey teams, established research protocols, supervised hundreds of volunteers, worked offshore on research vessels in US and Canadian waters, documented whale sightings, videotaped whale activity, and assisted with underwater whale vocalization recordings. He has conducted research on land, from boats, and in aircraft.
Frank is a sought-after speaker about environmental and conservation issues for corporations, associations, universities, and environmental organizations, as well as civic and religious groups. His topics include protection of the oceans, right whale natural history and endangered status, sea turtle threats and protection, dune system protection, and how to maximize volunteer programs.
Frank is the founder and publisher of Ocean Publishing, a traditional publishing house in Flagler Beach, Fla., that specializes in nonfiction books about marine life, nature, environment, and conservation. He also owns Ocean Books & Art in Flagler Beach.
Frank is a past-president of the Florida Publishers Association and a former board member of the 3,500-member Independent Book Publishers Association. He is a frequent speaker at state, regional, and national publishing seminars and conferences, including IBPA's annual Publishing University.
Frank is an elected Commissioner in Beverly Beach where he has been active to sustain the dune system and beaches, leading the placement of sand fencing and planting of natural vegetation.
Prior to starting Ocean Publishing, Frank was the owner of an international services company. He holds a Bachelor of Arts degree (double major: History and Education) from Rhode Island College and a Master of Science degree (International Affairs) from The George Washington University. He is a former U.S. Air Force Special Operations officer and instructor.
Contact Frank by email here.