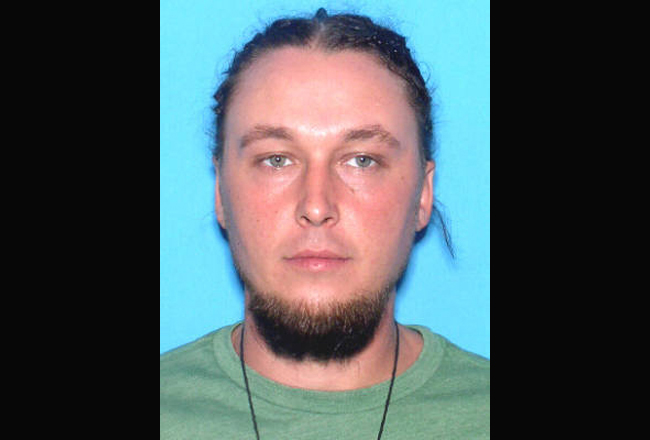 Shortly after midnight this morning, Kurt Benjamin, the third of four suspects in the alleged rape of a woman at the Cowart Hunting Camp on March 20, was booked in at the Flagler County jail.
Benjamin, 26, of 31 Pointsettia Lane in Palm Coast, surrendered himself on a warrant charging him with sexual battery (that is, rape) and kidnapping. He was booked into the jail at 12:47 this morning and is being held on $100,000 bond.
That leaves one suspect at large: Frank Goggans, 31, who is charged with false imprisonment.
His brother, Daniel Goggans, turned himself in Thursday evening and is being held on $100,000 bond on charges of sexual battery and kidnapping. Charles Larkin Cowart turned himself in Wednesday. He is charged with sexual battery and kidnapping. He is being held without bond on an additional charge of violation of probation.
U.S. Marshals are involved in the search.
For the moment, all three suspects are being held at the county jail, but separately. Steve Cole, the Sherif's Office's head of investigations, said that despite physical constraints at the jail, the suspects will not be in the same cells, or allowed to mingle together. The Sheriff's Office also has the option of sending one or more suspect to a neighboring county jail should that be necessary.
Anyone who has information on any of the suspects is asked to call the Flagler County Sheriff's Office at 386-313-4911 or Crimestoppers at 1-888-277-8477. You may remain anonymous and you could be eligible for a reward of up to $1,000.