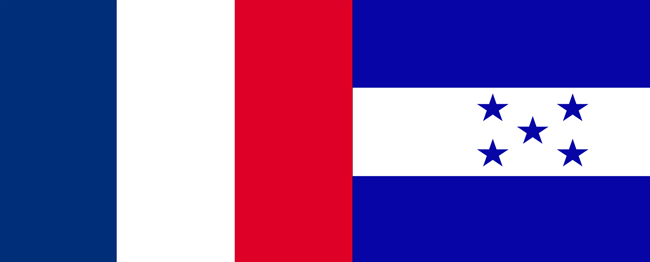 It's almost a personal flaw: no matter what the French are up to in football, I can't help but root for them. Maybe it's the memory of the 1998 World Cup team that won so gallantly in Paris, beating Brazil 3-0. Maybe it's the French bread I just had at lunch. Maybe it's rebellion over the fact that in the United States, where it's a firing, osctracizing and disgraceful offense to disparage race, creed or NRA membership, ridiculing the French in the most racist, juvenile ways is still not only accepted, but almost a reflex, particularly among the more Europhobic climes of the South. There's something pavlovian about it. Mention France and the bigots start foaming at the mouth. Give it a minute.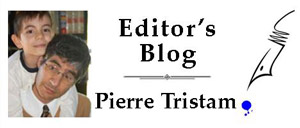 But to football. France won't go very far in this campaign. They can be surprising. But their best days are long over, and they come to Brazil without Frank Ribery, their star, who got hurt. Four years ago they managed to score just one goal and didn't get out of the group stage, tying Uruguay 0-0, falling to lowly Mexico 2-0 in a match when, at halftime, striker Nicolas Anelka bitched out French coach Raymond Domenech and was immediately fired from the team (Aneklka was, not Domenech). In their third match they lost to host South Africa, 2-1, and went home on the thrust of recriminations.
World Cup 2014
---
Goals So far: 150

Matches: 55

Average: 2.78 (2010: 2.27)
Brazil 1, Chile 1 (Brazil on PKs) | USA 0, Germany 1: Small Loss for a Big Win | USA 2, Portugal 2 | USA 2, Ghana 1 | France 3, Honduras 0 | England 1, Italy 2 | Costa Rica 3, Uruguay 1 | Colombia 3, Greece 0 | Chile 3, Australia 1 | Spain 1, Netherlands 5 | Mexico 1, Cameroon 0| Brazil 3, Croatia 1

It was only just: France should not have qualified four years ago. They did so on a cheating goal by Thierry Henri, who thumped in a ball for goal with his hand–so clear was the offense that even French commentators on TV were incensed. But as I can;t tire of repeating: the football federation, so pretentiously known as "FIFA," insists on remaining in the dark ages when it comes to using its half million cameras on the field. This year France qualified more fairly, at least on the field, though one new coach's racist remarks along the way (the ironically called Laurent Blanc) did not flatter the team's efforts to look civilized again, nor did France's attempt to stop African players from developing in France then playing for other nations. Didier Deeschamps took over, watched his team go to the edge of disqualification in the qualifiers for the World Cup, then, in a must-win match against Ukraine, which France had to win by at least three goals, France did just that. But Ribery was on that team.
Here they are now, a youngish, energetic squad of stars going up against Honduras, of whom nothing is expected but to be everyone else's punching bag.

This game had four goals written all over it. France scored three, even though they had a one-man advantage for mire than half the match. But they also hit the crossbar twice. And erased the ignominy of 2010, thanks to–irony of ironies–Karim Benzema, whom Domenech refused to pick for the team four years ago.
Benzema is having the summer of his life. First he saves Real Madrid from defeat in the last minutes of the Champions League final a few weeks ago, equalizing against Atletico Madrid and enabling Real to cruise on to a 4-1 crushing in overtime. Now this, scoring a hat trick for France's opening game and tripling France's total goals four years ago.
Yes, it was a hat trick, even though FIFA awarded the goal as an own goal to the Honduran keeper. It was Benzema who created the opportunity, forcing in the ball against a bobbling keeper. It was also the first time that goal-line technology played a deciding role in ruling it a goal. Maybe this will convince FIUFA to take the extra step and let that technology be applied to off-sides and other questionable calls, giving each team the chance–as in baseball, as in tennis, as in American football–to challenge calls. Watch:
The scoring began with a penalty awarded France after Wilson Palacios took down a French player in the penalty box. Benzema slammed it in:
But it was the third goal that'll go down as one of the tournament's best. Benzema invents an angle:
Things can only get better tonight with the Argentina-Bosnia game, and Lionel Messi finally on stage. Every day I wonder if the World Cup can sustain the quality play, or at least the entertainment quotient, it's provided so far. And every day it does just that. Even usually boring Switzerland managed a thriller earlier today. It must be the Brazilian air.