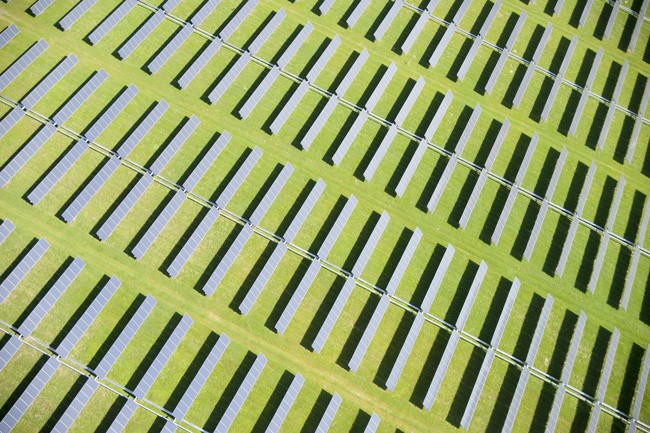 Pointing to investments in power-plant projects and relatively low customer bills, Florida Power & Light and its parent company Tuesday reported increased profits for 2014.
FPL, which provides electricity to most residences and businesses in Palm Coast and Flagler County, reported net income, or profits, last year of $1.52 billion, or $3.45 a share, up from $1.35 billion, or $3.16 a share, in 2013. Parent company NextEra Energy reported 2014 net income of $2.5 billion, or $5.60 a share, up from $1.9 billion, or $4.47 a share, a year earlier. On an adjusted basis, NextEra Energy reported earnings of $2.3 billion, or $5.30 a share, compared to $2.1 billion, or $4.97 a share in 2013. FPL and NextEra also reported increased income during the fourth quarter of 2014.
A filing with the U.S. Securities and Exchange Commission said FPL's growth was driven by "continued investments in clean, efficient generation and other infrastructure projects and an increase in wholesale power sales." Among other things, a new plant began producing electricity last year in Riviera Beach and another is slated to start operating in 2016 at Port Everglades. FPL said, in part, that the Riviera Beach project helped reduce fuel costs that are passed along to customers. More broadly, the filing said typical residential electric bills are about 25 percent lower than the national average.
The filing also touted a controversial plan, approved last month by the Florida Public Service Commission, that involves investing in drilling for natural gas in Oklahoma. "FPL expects this project will save money for customers over the long term and help to reduce variability in the fuel portion of the customer bill, which research shows is an important component of customer satisfaction," the filing said. "This investment represents a first, small step in what FPL expects could become a larger program that would further improve the value it delivers to its customers."
The state Office of Public Counsel, which represents consumers in utility cases, gave notice last week that it will appeal the Public Service Commission's approval of the project to the Florida Supreme Court.
On Monday, FPL also announced details about its plans to build substantially more solar energy capacity as part of its ongoing strategy of advancing clean energy while keeping electricity affordable for customers.
Before the end of 2016, FPL intends to build three new solar photovoltaic (PV) power plants that are being designed to cost-effectively complement other major system improvements, which include the retirement of some of the company's oldest fossil fuel-burning units and the continued investment in clean, fuel-efficient, 24-hour power generated from U.S.-produced natural gas and zero-emissions nuclear fuel.
"Over the past decade, we have continuously focused on advancing reliable, affordable, clean energy for our customers," said Eric Silagy, president and CEO of FPL. "In particular, we have been working especially hard to find ways to advance solar energy in Florida without increasing electricity costs, and we have developed what we believe will be a cost-effective plan to triple the amount of solar energy we use to serve our customers before the end of 2016."
Capacity would go from 110 megawatts today to nearly 235 megawatts of new solar power by the end of 2016.
Currently, solar power – even the most economical large-scale installation – is generally not yet cost effective in FPL's service area, due in part to its higher costs compared to the company's highly efficient system and low electric rates. However, FPL has identified three uniquely advantaged sites that will each facilitate the cost-effective development of a new, large-scale solar plant. In addition, as the cost of solar PV is projected to decline further later in the decade, FPL is optimistic that it could potentially add even more solar energy generation to complement its natural gas and nuclear resources while continuing to meet the electricity needs of Florida's growing economy and population on a cost-effective basis.
"As the economics of solar power improve in the years ahead, we believe we will be able to harness more and more sunshine cost-effectively, alongside essential, high-efficiency, clean natural gas generation and zero-emissions nuclear power, to continue powering our customers and the state's growing economy with affordable clean energy," Silagy said. "These exciting large-scale solar projects, equivalent to roughly 45,000 typical residential rooftop systems, will bring new tax revenue and several hundred new jobs to rural communities we serve and deliver emissions-free power when the sun is shining to our customers across the state."
FPL, however, has been among the Florida utilities fighting a proposed constitutional amendment, potentially slated for the 2016 ballot, that would allow businesses and property owners to sell solar energy.
–FlaglerLive and the News Service of Florida