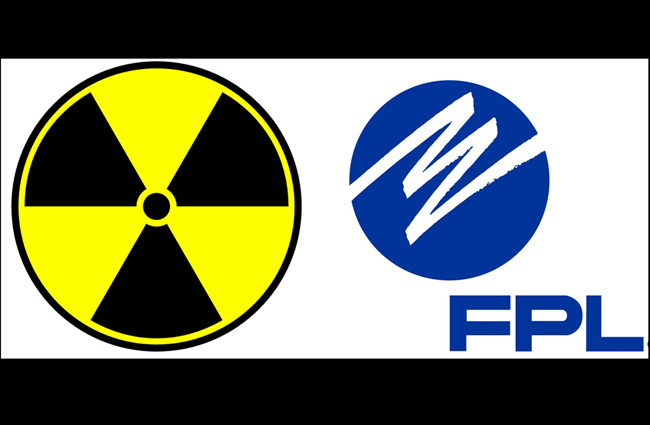 The state Public Service Commission on Thursday quickly wrapped up a hearing about Florida Power & Light's proposal to collect $196 million next year to pay for nuclear-power projects. The commission is scheduled to rule on the request Oct. 24. FPL is seeking to collect the money from customers to help upgrade nuclear plants in St. Lucie and Miami-Dade counties and to take initial steps toward adding two new reactors.
Commissioners will meet again Tuesday to start a hearing about Progress Energy Florida's proposal to pass along about $141 million in nuclear costs to customers in 2012. Almost all of that money would go toward a plan to build two new reactors in Levy County. The commission started the FPL hearing Wednesday and set aside all or parts of three weeks to take testimony about the two utilities' proposals.
Deputy Public Counsel Charles Rehwinkel, whose office represents consumers, said negotiations have been ongoing that also could limit the number of witnesses who will go before the commission during the Progress hearing. As a result, he said that hearing could be finished in one or two days.
FPL's proposal faced a series of attacks from attorneys for consumers and business and environmental groups. In part, they questioned whether FPL will ever build two new nuclear reactors and whether the company increased costs by trying to do an upgrade project quickly.
Also, two of those attorneys told the Florida Public Service Commission that FPL used out-of-date information during a similar 2009 hearing about the upgrade project.
Joe McGlothlin, an attorney for the Office of Public Counsel, accused the company of "willful withholding" of information that would have shown higher project costs.
FPL denied wrongdoing. "Let me be very clear," company President and CEO Armando Olivera said in written testimony. "FPL did not willfully withhold information that the commission needed to make an informed decision during the September 2009 hearing."
The arguments came on the first of several days of hearings about more than $335 million in nuclear-project costs that FPL and Progress Energy Florida hope to collect from customers next year.
The Progress case is expected to start next week, with the company seeking $141 million. All but about $5.6 million of that amount would go toward a plan to add two new reactors in Levy County.
Hoping to encourage more nuclear energy, Florida lawmakers in 2006 allowed utilities to incrementally collect costs from customers rather than waiting until after projects are finished. That has led to the possibility, however, that customers could spend hundreds of millions of dollars on initial costs for nuclear plants that never get built.
If commissioners go along with FPL's request for 2012, it would cost $2.09 a month for residential customers who use 1,000 kilowatt hours of electricity — a common measurement in the utility industry. That would be an increase over the 33 cents a month that customers currently pay for the nuclear projects.
Most of FPL's request, about $172 million, would be used for financing costs of an ongoing upgrade project at nuclear plants in St. Lucie and Miami-Dade counties. The rest would go toward a project aimed at opening two new nuclear reactors in 2022 and 2023 at the Miami-Dade site, which is known as Turkey Point.
FPL attorney Bryan Anderson told the commission Wednesday that adding more nuclear power will save billions of dollars in long-term costs because the utility will not have to spend as much money on natural gas to fuel power plants. He described nuclear power as producing "clean, reliable electricity around the clock."
But James Whitlock, an attorney for the Southern Alliance for Clean Energy, said utility customers should not have to pay initial costs for the proposed Turkey Point reactors. He said FPL would use the money to try to get a license for the project but that new nuclear plants are not currently feasible.
"If the plant's never built and never comes online, there won't be any benefit (to customers)," Whitlock said.
Steven Scroggs, a senior director of development for FPL, testified that the new reactors are estimated to cost $12.8 billion to $18.7 billion. He also said the cost and timing of the project could be affected by factors such as changes in the nuclear industry after the disaster this year at Japan's Fukushima plant.
But Scroggs said FPL plans to move forward with the new reactors — it is just a matter of when.
"We intend to," Scroggs said. "We wouldn't be engaged in the licensing process if we didn't intend to."
Some of the heaviest debate Wednesday centered on an FPL decision to "fast track" the $2.1 billion project to upgrade the already-existing plants. That strategy involves doing different parts of the design and construction process at the same time, rather than in a series of steps.
The Office of Public Counsel, which represents consumers in utility cases, contends that the fast-track decision increased the costs for the project and was "imprudent" — a standard that the commission uses in deciding whether customers should pay more.
Anderson, however, said the project would have taken six years longer without the fast-track process. He said fast-tracking will save money on such things as natural gas that would be needed to generate electricity elsewhere.
FPL also argued that the other groups should not be able to revisit the company's 2007 decisions to fast-track the project. Anderson said such "hindsight" would create uncertainty for utilities and increase the risks of investing in projects.
But Vicki Gordon Kaufman, an attorney for the Florida Industrial Power Users Group, a business coalition, said commissioners need all relevant information in making decisions.
"The purpose of this hearing — especially with these large, expensive, complex projects — is for you to review the company's actions," she told the commission.
–Jim Saunders, News Service of Florida