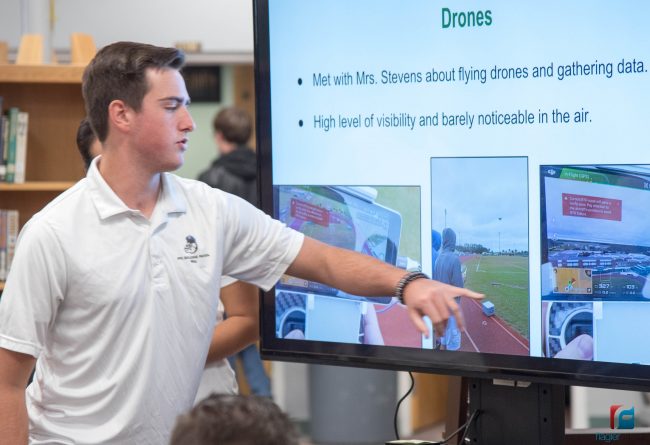 Members of the Flagler Palm Coast High School Community Problem Solving Group "FPC Bulldog Patrol" have been invited to present their project to the next meeting of the Marjory Stoneman Douglas Public Safety Commission, April 9-10, at the BB&T Center in Sunrise.
The 16 member commission includes members of law enforcement, mental health experts and the parents of students killed in the February 14, 2018 massacre at Marjory Stoneman Douglas High School in Broward. Fourteen students and three faculty members were gunned down in the attack. The commission began meeting in April 2018 and last met on Jan. 2, when it delivered its final report. The commission is continuing to meet every two months.
Damien Kelly, who heads Florida's Office of Safe Schools, traveled the state following his appointment to that position to see how security improvements are being handled at each district. His visit to Flagler County in January was the first time he saw students have input into the process. "All the other districts trotted out their security people," district spokesman Jason Wheeler said. After watching the FPC Bulldog Patrol give their presentation, Kelly suggested to Sheriff Bob Gualtieri, who chairs the commission, that students and their teacher give their presentation to the full commission, highlighting their ideas.
Gutieri agreed and forwarded the request to Jacob Oliva, Flagler's former superintendent who last month was named chancellor of K-12 education. Oliva formalized the invitation. Flagler County School Board members this afternoon will hear a request by Superintendent Jim Tager to spend $1,335 to pay for the students' trip to Sunrise. Tager, FPC teacher and problem-solver leader Diane Tomko and Winnie Oden, the district's safety consultant, are also going. The money is to pay for the group's accommodations. They will travel in a district van. Sunrise, a suburb of Ft. Lauderdale, is 260 miles to the south.
The FPC Bulldog Patrol is made up of freshmen Nicholas Blumengarten, and Abbigail Carver, sophomores Sydni Leon and Gabrielle Jackson, and seniors Katia Martynuk and William Patin.
The problem solvers have assembled classroom survival kits with the help of fellow students in FPC's Fire Leadership Academy, facilitated getting first-aid training for teachers, coordinated with students in the school's aeronautics program and Air Force JROTC to work on a plan for first responders to use drones to monitor the campus during an emergency, collaborated with members of the school's television production team to create a safety video, and worked with Flagler County Sheriff Rick Staly to have K-9 units randomly patrol the school.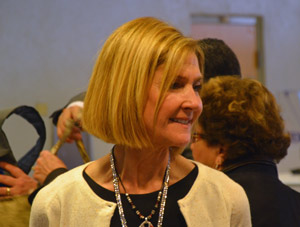 "It is an honor to be invited and I hope this will make other students want to do the same and have a voice in their safety," FPC student Gabrielle Jackson said.
Broward County students in the aftermath of the school massacre took the lead as students seldom had never before, in the wake of mass school shootings, in pressuring lawmakers to more effectively address school safety and gun control measures. They partly succeeded, winning large increases in school safety budgets but only nominal gains in gun control measures. The FPC students' initiative adds a different aspect of student involvement to improve safety in their own school. "I think it's absolutely incredible to see how high schoolers are really making a difference in improving our school environment," FPC Bulldog Patrol member Sydni Leon said. "I am so proud to be a part of a project helping our school enhance our safety, which will hopefully inspire others to follow too."
The students are the product of Tomko's problem-solving legacy: her students over the years have brought home innumerable trophies in state and international competitions and spurred problem-solving groups in the district's other schools to develop their own teams. "These students are problem solvers whose passion has enabled them to share their voices in a proactive manner. This is what education does," Tomko said, it "empowers students to find and use their voices to better humanity."
FPC's Bulldog Patrol is expected to compete in state and international competition later this year, with the appearance before the nationally-known Marjorie Stoneman Douglas Commission further helping to sharpen their profile.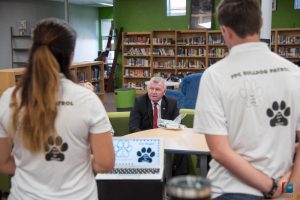 "When it comes to campus safety and security plans, we need our students to have a seat at the table," Tager said. "The members of the FPC Bulldog Patrol are proof that if you educate and then empower your students, they will never stop amazing you with their innovation."
The district holds periodic, closed-door meetings with the school board to discuss safety issues. Students are not permitted to sit in. But Wheeler said those who are can be liaisons that help mesh what the district is doing overall with what students are developing at their school. Whether the Bulldogs' initiative can be replicated across other schools will be up to the district safety team, including Tager, Earl Johnson and Oden. But the point of the Bulldogs' plan, Wheeler said, is that it is tailored to their specific school. One of their messages to safety officials is that there is no cookie-cutter approach. "Every school is different," he said, with this plan developed by "students who walk the halls, who know the hallways, have some sort of input into a school's security plan, and that's where this came from."
Tager this afternoon will briefly update members of the school board on the problem solvers, and is expected to give a more detailed update at the board's monthly meeting March 19.