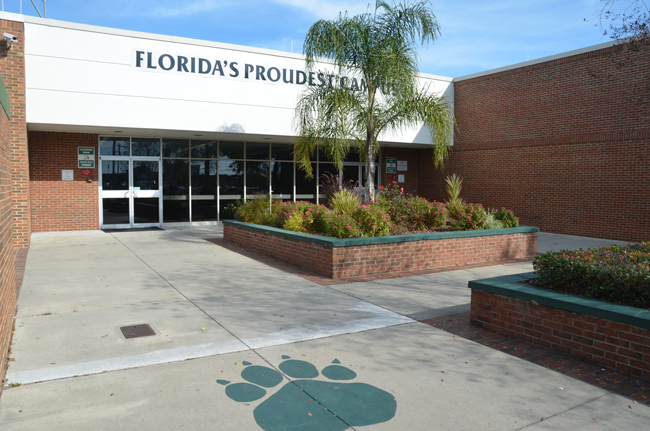 It's not your parents' public school system anymore. It's not even your own children's public school system anymore–at least not those who graduated as recently as two or three years ago. Public education is changing very rapidly at every level: curriculums, academic tracks, varieties of publicly funded but not necessarily publicly run schools (think charters or private schools that munch off of public dollars, think virtual schools).
And as the business of public education changes, so does the way schools are marketing themselves to stay in the forefront of the public eye, to stay relevant. Think about what you just read for a moment: public schools are suddenly marketing themselves, just as colleges and universities always have, just as counties and cities now do. It's that relentless competition for impact, for a distinctive mark on the economic development landscape as communities jockey to catch the eye of the next business prospector, the next Google to call a place its home.
That's the context of just one of Flagler Palm Coast High School's many latest innovations–a 10-minute promotional video designed to jazz up the school's image, its offerings, its vitality and potential to anyone thinking of calling Palm Coast home, particularly families and businesses. The video was produced last spring, but it's been having a prolonged coming out party since its debut at a school board meeting, with the latest roll-out on Thursday at FPC's Bistro (catered by the school's own culinary program). That latest event was choreographed specifically with economic development in mind: to encourage local businesses and officials whose paths routinely cross with prospectors to use the video as part of their pitch for Flagler and Palm Coast.
The eight-minute video, called "the Story of FPC" (see it in full below) touts the diverse and personalized programs the school has to offer–traditional academic or core classes, such as the high-level Advanced Placement and International Baccalaureate classes and the honors program; career and technical classes which take students out of the classroom to give them hands-on learning of a particular trade, whether it's fixing a computer or cooking; or arts and sports.
The goal of the FPC School Advisory Council  with the film was to have a "tool for all of us to use in our marketing efforts to entice businesses to move to our wonderful community," says Cornelia Manfre, a Palm Coast Realtor who chairs the council. "The video should be used to make us ambassadors." In other words, "What little piece of information will trigger a CEO to want to come here," or for that matter, "bring 300 jobs here?" Some of those tidbits include the value of scholarships available to students in the community, which annually total several hundred thousand dollars.
Flagler Palm Coast High School Principal Lynette Shott coordinated the media students' production. Many of the students are in video director Carl Brazell's program, whose crews have become more visible than television news crews at all sorts of events in the county: Only Tom Hanson's roving cameras for Palm Coast TV whirr more conspicuously.
Three exemplary students, or "shining examples of leadership," as Shott called them (including Aleida Echevarria,  one of the video's producers) met guests at the door as a manifestation of the school's potential. Echevarria said rom the conceptual stages onward, it took a about a year to make the video.
"We used to be the only game in town," Schott said, referring to the public school system. "Now there are other choices," from virtual to charters, though charters have had a harder go of it lately. Many people just aren't aware of the type of personalized learning programs the school offers, she says.
Jacob Oliva, the one-time FPC principal and current deputy superintendent, emphasized the importance of investing in traditional public education. "We hear about these virtual school or charter school options," he said. "But when we invest in our schools and people are sending their kids here, the revenues and dollars attached to those children stay in our school system, and we hire teachers, and food workers, and custodians and bus drivers who live in our community and work here." Charter school pay scales are different because they're private and at times for-profit companies, much of whose money is sent elsewhere: Imagine School at Town Center, for example, is owned by the same Oak Brook, Ill. developer that owns the Palm Harbor Shopping Center. Virtual schools, too,  have their headquarters and personnel elsewhere, though Flagler has its own virtual operation in the mix.
"To me," Oliva said, "from an economic point of view, this is why we have to make sure we're promoting what we're doing here, to keep folks keeping the dollars in our community to keep everyone prosperous. A lot of people don't think about it that way."
Oliva estimates at least 80 percent of the district staff of 1,700 lives in the community. "Their money is staying here. Their dollar is going back around."
At least one feature not mentioned in the video, Sheriff Jim Manfre–one of the guests–pointed out, is the School Officer Resource Officer program, which puts a full-time officer in the schools to help youth-police relations, and supplement security. Another is Amy Fulmer's extensive and prize-winning choral programs, which have lifted the school's profile every year. But to be all-inclusive the video would have had to run longer than it does, and at 8 minutes, it's somewhat of an epic for a promotional video.
The film got its share of suggestions for improvements at Thursday's lunch. Some, including Landon, agreed that the goal to bring more outside players to the area would benefit from a district-wide effort, instead of singling out Flagler Palm Coast High School. "It's all about these babies," Landon says, pointing to his smart phone. There should be more than one video, he suggests, and they should be briefer, more personalized and regularly updated because he  doesn't want to see the same thing twice. The students suggested splicing in emerging alumni success stories into the videos.
"What was so important about today's gathering, was that you had input from multiple categories from within the community," Manfre says. (Helga Van Eckert, director of Flagler County's economic development department, was also there. Van Eckert's See Flagler video is running on a Manhattan billboard through the new year.) "The input," Manfre continued, "ranged from the kids, the administration, city manager, the chamber, trying to get out to many important people, but we didn't want it to make it too big. It ended up being a forum where everyone spoke freely and a lot of ideas came out.  When you want to get an idea and grow it, that's the best way to do it."