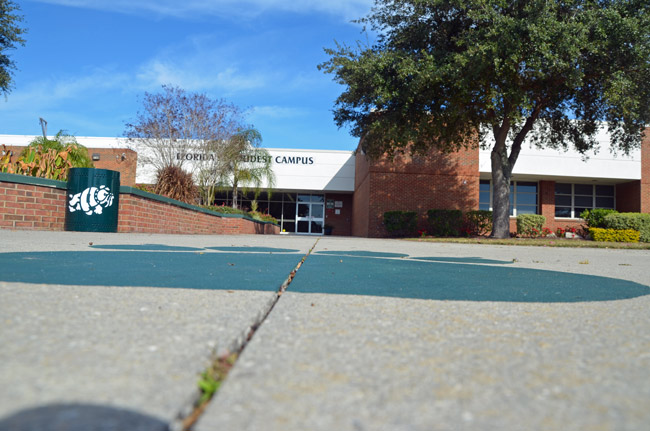 Last Updated: 9:38 p.m.
Thursday morning, a Flagler Palm Coast High School service employee who'd been off sick Tuesday and Wednesday returned to work and listened to phone messages.
One of the messages was a bomb threat, what Superintendent Janet Valentine described as a "very general threat."
The call was placed on Monday. The message said that the "bomb" was to go off on Tuesday. But here was the employee, two days later, with what sounded like an empty threat, but could not be treated as anything other than a threat. The Flagler County Sheriff's Office was immediately informed.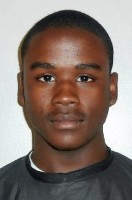 Late Thursday afternoon, the sheriff's office had traced the call to an 11th grade male student at the school, who admitted to making the threat. "He will be charged accordingly," Janet Valentine said.
The student was later identified as Damon Smith, 18, of 3 Zeidler Court. He was arrested at 5 p.m. In his phone message, he said he would blow up the school on Tuesday "or some other day," and he impersonated another student as he did so.
Smith had been suspended last week, and was due back at school Tuesday. He was charged with making a false report of planting a bomb, a felony, and booked into the Flagler County Jail at 8 p.m. He posted $500 bond and was released.
After an initial investigation, the sheriff's office had decided to treat the call as a suspicious incident rather than a live threat: students were not evacuated. Seniors were not on campus (graduation is scheduled for this evening in Daytona Beach, and graduation rehearsal had been held Wednesday afternoon in FPC's larger gym). But by the time the employee discovered the call, the school campus had already gone through one of its major events of the year, when Buddy Taylor Middle School's 8th grade class, staff, parents, friends and family flowed in and out for 8th grade graduation exercises, held at the auditorium.
Still, all radio traffic was ordered off within the school walls after 11 a.m., and authorities, including the Palm Coast Fire Department, Flagler County Fire Rescue, and the sheriff's office, staged–that is, took up positions and readied for further action–around the old school board offices, adjacent to the school. The St. Johns County Sheriff's Office's bomb squad–which had been in action on Sunday in Flagler Beach, for a feared bomb what turned out to be a tackle box–was called in so its bomb-sniffing dogs could go through the school.
That was not to take place until 2 p.m., after the last bell.
By then, Valentine said, staff will have been informed of the day's events, and Principal Lynette Shott will have made an announcement to the students, over the school's public address system, of what had taken place. The school administration was also planning a "blast" call, Valentine said, to all FPC families informing them of the incident. But Valentine had made the decision,l on the Sheriff's Office's recommendation, not to elevate the incident beyond the level of "suspicious."
Sheriff's detectives were to trace the call, which would have left a trail in the school's phone bank. By later Thursday afternoon, they were able to identify the caller and arrest him.
"They're really considering this a suspicious incident at this point," Valentine said before noon today. "They have not recommended that we evacuate because they do not feel there is a substantial threat at this point, so they are investigating it as a suspicious incident. We're always worried about safety but I believe we're making the best decision."
Valentine had added in the morning: "We will be on this all day, and if we need to do anything else, we will make other decisions."
Buses were to roll out of the school after the 2 p.m. bell. Authorities have been in the school for the past several hours conducting a search, and were to continue doing so after the building emptied out.
As the Flagler school district was contending with the incident, state education officials in new Jersey released figures today showing that there was a sharp increase in bogus bomb threats across the state in the 2012-13 school year, with 61 such threats prompting school-wide evacuations, a a 27 percent increase over the previous year. While not a single threat involved actual explosives, the emergencies cost taxpayers $2.1 million.