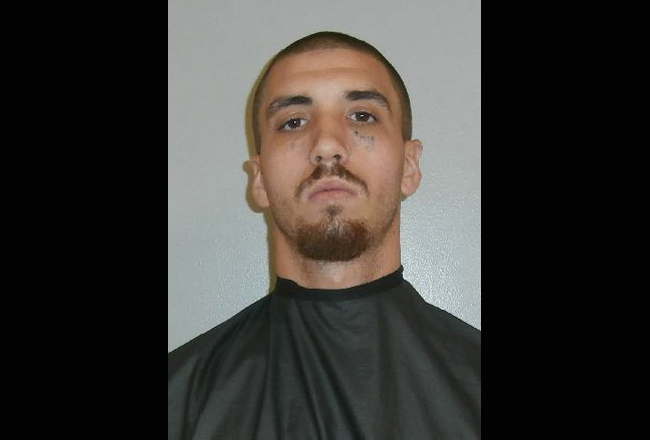 Tuesday morning a 15-year-old Flagler Palm Coast High School student decided to board his school bus with a stiff drink.
Michael Harrison, the 54-year-old bus driver, noticed. The student had tried to dissimulate a plastic cup under his clothing. The code of conduct bars food or drink on school buses, explicitly including food and drink among a long list of items "students cannot bring on a bus." Students break the rule routinely, usually with soft drinks and snacks, and thousands of students carry their lunch and snacks with them, implicitly breaking a rule for which they could not possibly be punished.
When Harrison confronted the student about the drink, the student dropped the cup, according to a police report, spilling its contents over the bus floor and steps. Harrison said the liquid smelled of alcohol (the report does not specify the type of alcohol in question), and passed the cup over to Calvin Grant, the Flagler County Sheriff's deputy and school resource officer assigned to FPC.
Grant examined the cup and "determined that there was possibly alcoholic beverage" in the cup before it was spilled, and read the students his Miranda warnings, placing him under arrest. The student, the police report states, "confessed that he had in fact drunk a small amount of alcohol at the bus stop," and that "he did attempt to board the bus with [a] cup containing alcohol."
Grant contacted the student's mother. The student qualifies for the civil citation program, which enables cops to cite a student rather than follow through with an arrest, diverting the case to a lesser punishment for those who have not been in serious trouble before. Grant requested 25 hours of community service and out-patient alcohol classes or treatment.
The student was released to his parent.

In an unrelated case, a five-member Flagler County Sheriff's SWAT team descended on a house at 3 Zoeller Court in Palm Coast at 11:08 Tuesday morning to serve a search warrant for drugs. Instead, they found no drugs but a stolen firearm.
An Armscor 38 special had been reported stolen from a house on in Palm Coast's F Section  on Oct. 3. Investigators found the revolver, loaded with six live rounds, under the couch in the living room.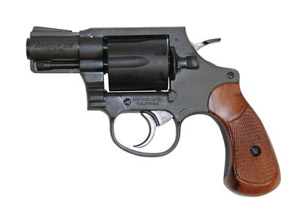 Kenneth James Kirsch Jr., 20, of 431 Underwood Trail in Palm Coast, was the only occupant of the house at the time. He read the warrant and his Miranda warnings, and was arrested with possession of a firearm by a convicted felon and with dealing in stolen property.
Also arrested was Michael Shawn McRoberts Jr., 17, of 3 Zoeller Court, on charges of possession of a firearm by a convicted felon, dealing in stolen property and probation violation.
Kirsch's arrest report states that "the firearm was learned to be the same firearm reported stolen from 35 Farnsworth Drive" on Oct. 3rd, and described the weapon as an Armscor .38.
On Oct. 3rd, one report of a stolen firearm was filed with the sheriff's office, by Salvador Camacho, a 73-year-old resident of Farmbrook Lane in Palm Coast. Camacho told cops at the time that he wasn;t sure when the firearm was stolen, but that his adult son always haws friends sleeping over. There had been no signs of forced entry into Camacho's home.
Camacho had noticed the firearm missing from his bedroom closet in late September, and didn't immediately report it because he kept looking for it.
McRoberts was transported to the Department of Juvenile Justice Facility in Daytona Beach where he was being held. Kirsch was transported to the Flagler County jail and is being held on
$15,000 bond.
Kirsch has been booked at the county jail 10 times since 2010 on charges including battery, petit theft, felony fleeing and eluding on several occasions, burglary, aggravated assault with a deadly weapon, criminal mischief, and possession of small amounts of marijuana. He has the words "why" and "cry" tattooed under his right and left eyes. He was sentenced to 18 months in state prison for fleeing and eluding police, with no regard for public safety, based on a 2010 charge, which he finished serving in April. He has a battery case making its way through county court currently, with a pre-trial hearing set for Oct. 31.
Because he is a juvenile, McRoberts' case history is not accessible.