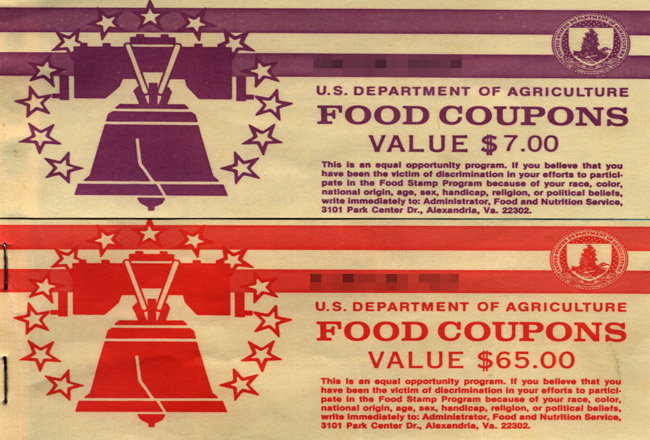 As Congress considers a farm bill that could slash federal food assistance, Florida – with nearly 18 percent of its residents relying on that help – could find its poor still further submerged beneath the poverty line.
Last week the U.S. House Agriculture Committee passed a bill containing $16 billion in cuts to the Supplemental Nutrition Assistance Program, or SNAP, formerly known as food stamps. That would be a reduction more than three times larger than a proposed $4.5 billion reduction in the Senate version.
Since 2007, before the recession, the number of Florida residents receiving food assistance has more than doubled, said Rebecca Brislain, executive director of the Florida Association of Food Banks.
"The amount of money people get on SNAP doesn't meet all their food needs," Brislain said. "There's no way charitable programs could fill the gap."
Lack of regular access to food in Florida households grew from 9 percent in 2007 to 16.1 percent, or 1,214,000 households, in 2010, according to the Food Research Action Center in Washington, D.C.
In Flagler County, the proportion of people on food stamps is actually smaller than the national average. Just 9 percent of the local population is on food stamps. But that's still a 98 percent increase from five years ago, and among children, the rate is 23 percent, which is not much better than most parts of Appalachia.
Food stamps also help local food merchants. Second Harvest North Florida last year launched an initiative in Flagler County called the Mobile Benefits Program, this year paid mostly with $40,000 in tax dollars through the Flagler County Commission, to help enroll as many people eligible for food stamps as possible. Doing so increases the food in needy people's pantries while increasing the amount of federal dollars cycling through the local economy. Second Harvest estimated last year that up to 3,000 Flagler households were eligible for food stamps but not receiving them.
"A lot of people are struggling," said Don Winstead, a former state administrator who led Florida's overhaul of its food stamp payment system. "Anything that reduces the amount of SNAP assistance adds to their struggle."
The extent of the cuts is by no means certain. The farm bill is being hotly debated, and House Speaker John Boehner may not bring the Agriculture Committee's version to the floor before the November election. GOP leaders on Friday decided not to schedule it for a floor vote next week, leaving only four legislative days to consider the $957 billion package before Congress recesses in August. Farm programs funded by the measure expire Sept. 30.
In mid-June, the U.S. Senate voted on a similar proposal. Rand Paul, the Republican from Kentucky—a state with one of the highest poverty rates in the nation—introduced a proposal to cut food stamp spending almost by half. He would have also transformed the program from an entitlement to a block grant, which means states would have received a set amount of money regardless of economic conditions, and states would have decided how to spend their share of the money.
The Paul proposal failed by a substantial 65 to 33 margin, with 13 Republicans joining Democrats to turn it back. Marco Rubio, the Florida Republican, voted to end the food stamps program as it is now known, and do to food stamps what Bill Clinton and a Republican Congress did to welfare 15 years ago. (In Florida, there are fewer people on welfare today than there were when the law was enacted, even though Florida's population increased by 25 percent and the state has been in depression for four years.)
The food stamp legislation is opposed by people of differing political persuasions, from those who think it cuts too much to those who think it doesn't cut enough.
If the House version were to prevail, it would reduce federal spending by $35 billion over ten years. The Senate version saves $23 billion, the difference entirely due to the chambers' respective food stamps reductions.
The food stamps cuts could affect Florida in several ways.
First, the House bill, in a variation on the Rand Paul bill in the Senate, would eliminate the practice of "categorical eligibility." Florida is one of 40 states to use the so-called "cat-el," a holdover from the 1996 welfare reform legislation that allows families to automatically qualify for food stamps by participating in other programs for the poor, such as Temporary Assistance for Needy Families, or TANF, and vice versa.
If the "cat-el" goes, for instance, children whose families receive food stamps would no longer be automatically eligible for the Free and Reduced Lunch Program. The Congressional Budget Office estimates that 280,000 children nationwide would be affected. That doesn't mean they won't be eligible at all – just that their families might not know they're eligible, or could encounter barriers to applying.
According to Matt Joyner, director of federal affairs for the state Department of Agriculture and Consumer Services, more than 1.4 million Florida children now get a free lunch at school and 226,000 get lunch at a reduced payment.
"When Congress decides," Joyner said, "we will make sure we reach every child that qualifies."
Second, federal bonuses to states for accuracy in making food stamp payments would be eliminated. Florida is now in its fifth straight year of receiving such bonuses, a total of $39.3 million since 2008. The U.S. Department of Agriculture announced this year's $9.1 million award earlier this month. The Legislature has discretion in spending the bonuses, some of which have gone to the Department of Children and Families for technology upgrades to the payment system.
The House bill would eliminate those bonuses.
Of the food banks' 3.5 million Florida clients, 38 percent are children. One third of client households have at least one person working. Fifty percent of clients say they've had to choose between paying for food and paying for utilities, while 48 percent say they've had to choose between paying for food and paying their rent or mortgage.
The farm bill, which has to be renewed every five years, isn't limited to food assistance, but includes a wide range of issues.
That's why it needs to come up for a vote, said Florida Congressman Tom Rooney, chairman of the House Agriculture Subcommittee on Livestock, Dairy and Poultry, who supports the House bill.
Rooney said the bill would address drought conditions and strengthen farm insurance coverage.
"Droughts across the country, including Florida, are hurting farmers and driving up grocery prices for American families," Rooney said in a statement. "We can't change the weather, but we can pass a farm bill to make sure farmers have the tools and support they need to continue producing a safe, abundant and affordable food supply."
But the fight in Congress is expected to be heavily focused on food assistance, with the possibility of deeper cuts to food stamps after the November election.
–Margie Menzel, News Service of Florida, and FlaglerLive