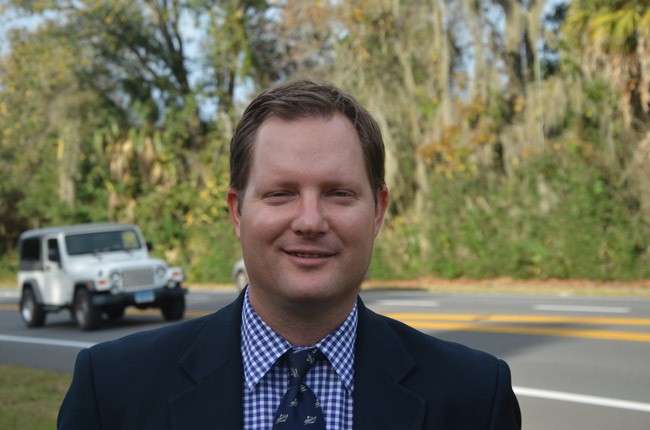 The Flagler County Tourist Development Board on Wednesday approved a $40,000 public subsidy for a private writers' conference at the Hammock Beach Resort with little evidence that the subsidy will pay dividends, or detailed documentation showing where and how conference-goers would benefit the local economy. Rather, the subsidy is designed to defray the cost of their room rates, transportation and food in what amounts to an indirect bribe for positive press.
It is among the largest-ever such subsidy to any organization in the TDC's history. (An earlier version of this story incorrectly referred to the conference subsidy as the largest: Nine years ago the TDC approved a $50,000 appropriation for a Bobby Ginn golf tournament at the Hammock Beach Resort. The tournament organizer withdrew the request in the face of public protest, only for the county commission to appropriate $100,000. Ginn went bankrupt two years later.) The TDC voted 7-1 to appropriate the money to the conference with only a very general budget from Matt Dunn, who heads the county's tourism office and was responsible for submitting a budget, as county policy requires. The TDC did so without an agenda for the four-day conference, even though the county policy requires "a detailed description of the event/project to receive the funding." And it did so with Tim Digby, the general manager of the Hammock Beach Resort, voting with the majority, even though the resort had been part of the county's team to bid for the conference, and the resort will be directly benefiting from a large portion of the $40,000 allocation in the form of subsidized room rates and catering. (Digby did not respond to an email asking about the vote.)
It was the first time Dunn was submitting the request to the TDC for the $40,000, which would subsidize the annual Florida Outdoor Writers Association annual conference, to be held at the Hammock Beach Resort next September. The conference is expected to bring about 125 writers, according to Dunn. The benefit to Flagler County, he said, would be realized through the articles and blog posts those writers would subsequently produce, on fishing, boating, kayaking, shooting, archery, bird-watching and such activities and featuring Flagler County.
But the expected windfall is speculative: Dunn had no evidence to show that even a portion of the subsidy would be recouped or that subsidizing the conference would be a substantial benefit to the county in the long run, as it will more certainly be to the resort. He provided one tangible example of a food writer's article about Flagler venues, written for the Orlando Sentinel in February, that he said was picked up by "over 200 newspapers in the United States." But that proved largely inaccurate.
Dunn, the director of tourism development for Flagler County, had previously worked in a similar capacity in Gainesville: that's where he met and worked with the head of the writers' association previously. As part of winning the bid for the conference this year, Dunn won a $9,500 appropriation from the TDC last year to underwrite the writers' association banquet, which he said was a requirement to win over the conference this year, so in essence this year's subsidy will be at least $46,000 (as the banquet cost came under budget).
Dunn referred to the writers of the Florida Outdoor Writers Association as "journalists." But the association is careful not to refer to its writers as such—as journalists who follow basic ethics of the trade will not accept to have any of their costs underwritten by the organizations or concerns they cover—but as "communicators." It is relatively easy and not demanding to be one such "communicator" in good standing.
Bill McGuire, the Palm Coast City Council member and a member of the TDC board—which is split between elected officials and tourism-related business representatives—was the lone dissenter in the vote. His objection: the appropriation is too large, too speculative and too lacking in specifics. "I'm not comfortable with it," McGuire said before the meeting. "If you can't show me statistical data that supports your request, I'm not likely to get behind it. In other words your opinion plus a dollar will buy a cup of coffee."
County policy is intended to ensure that that data is provided council members so they can make an informed choice. McGuire was not made more comfortable by Dunn's presentation. "I respect your professional judgment but it's still somewhat speculative to put $40,000 into an event that we put $9,500 into last year. Is there any kind of a compromise?" he asked.
Dunn had no compromise. "Well, you know, again, we're still coming up with the agenda, I can't tell you specifically what the bottom line is going to be at this point as we're still in the planning process," Dunn said, then doing what he's done before when lacking more convincing data: he put a rhetorical gun to the council's head: "What I can tell you is it is time absolutely to get the event contract done if we are going to host this, and if we are not going to host it we need to give this association time to find another destination."
"When would you envision having the whole financial package put together?" McGuire asked.
"I hope to have that finalized within the next couple of months," Dunn said. "I can't imagine that it would go on any longer than that and then we could probably give you more of a true number, but in our process we must have the funding based on what we've negotiated, finalized, first, before I'm allowed to go to the event contract phase."
Earlier in the meeting, he'd told council members that because of the nature of the grant, it did not require a budget submission. Dunn refused to return calls or emails, but wrote, through the county's public information officer: "Under the grant program process, organizations are required to submit event budgets. Under the discretionary event funding process organizations are not required to submit event budgets, therefore they have not been included in the TDC/BOCC meeting packet materials in the past."
---
A soft bribe for good press from an outdoors writers' conference.
---
The county commission passed the ordinance controlling discretionary funding last year. It's unequivocal regarding budgets, and does not make a distinction regarding organizations' requiremments: "Each request presented to the TDC shall include a detailed line item budget for the event/project and provide an estimated Return on Investment ('ROI') report." The ROI estimate was included (and shows a return on investment of negative 69 percent). So was a budget from Dunn himself, not the writers' association, and not a detailed one.
"He did have a small one-line example of the cost but it wasn't laid out like a typical budget would be, it's true," Barbara Revels, who was chairing the TDC meeting for the first time Wednesday, said. (Dunn submitted general terms that showed a $5,000 subsidy for writers' hotel rooms and $22,000 for catering, for example. TDC budget requirements are customarily far more rigorous.) "I would say that I don't know about the history of the board's knowledge of the policy but for me I did not have the policy in front of me and staff was stating that under the grant program that that was not necessary,"  Revels said.
Craig Coffey, the county administrator, said the budget was never intended to be more detailed when the ordinance was written. "What it's designed to do is to give a general idea for the approving entity, this is how we're going to generally spend the money, so it's not an end all, be all cast in stone," Coffey said. "It is general, but if you look at a county budget, our line item budget is general in the sense that it says, equipment repairs," rather than outlining the specific types of equipment that is to be repaired or replaced, he said.
Revels voted for the appropriation, likening it to her experience on the county's economic development board, which had sponsored a "site selector" conference knowing it would not produce immediate results, but betting that it would produce returns over a three to five year period as site selectors talk about Flagler elsewhere. (That has not yet happened; nor has that board's 2013 purchase, for $15,000, of ad space on a billboard near Times Square in New York produced a single documented lead.)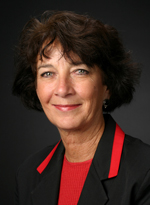 Asked about Hammock Beach Resort General Manager Tim Digby's vote for the appropriation and its appearance of a conflict of interest, Revels said: "I have that same request in to the attorney's office, because in my mind I questioned it, but I know that all these hoteliers have been sitting on that board, voting on items that usually in general, the events they're approving, they know they're going to have… in that case it's very clear that they would be the host facility and so I was scratching my head on that."
Coffey, too, was uncomfortable with Digby taking part in the vote. "We're going to look into it and at the very least we're going to provide some clarifying guidance to our TDC members," Coffey said. "It would have passed anyway. When you do something that benefits all hotels, that's not an issue. When you're the host hotel, it puts it in a different light."
The TDC discussed the appropriation for just 18 minutes, including Dunn's presentation, with some of the discussion focusing on the expected benefit of the conference: that writers will produce positive stories about the county that will then encourage visitors to travel here. But other than one example of such a story getting disseminated, Dunn could not point to other documented benefits, even though the tourism office has annually done what the tourism industry calls "fam tours," or familiarization tours," and what are more accurately referred to as junkets that pay for writers' tours and accommodations in exchange for positive stories. The tourism office has spent several thousand dollars a year on such tours, with minor returns.
"It's a big chunk of money for us to go, 'we trust you,'" Tom Grimes, general manager at the Hilton Garden Inn in Palm Coast, told Dunn. "And I think it would be a wonderful exercise over the year and a half that happens or this follows, that if you see some of these articles, gees, share them with us, and that'll make us all feel better, because as I say it's a big chunk to swallow."
The one article Dunn referred to was a February article in the Orlando Sentinel about Flagler County, highlighting several local attractions. "I think we paid $18,000 as a media buy to have that article appear in the Orlando Sentinel," Dunn told the council. "Over 200 other newspapers in the United States picked up that article and republished that in their own newspapers. So that's where we're seeing the spin-off happen of all of these, the benefit of having these travel writers come in and help us spread the word."
It is highly unlikely that the Sentinel paid anywhere near that sum for an article written by one of its own writers or correspondents—a "media buy" is for advertising—or that it would pay an ad agency to run an article presented in its news and features pages. (The Sentinel's features editor did not return a call.) The story appeared in six other outlets between early March and Early April, and none others since, according to the Newsbank database, which includes 3,600 news sources.
Dunn forwarded an email listing some 20 links to a different article that he said first was posted in mid-November, and was expected to appear in 200 newspapers. None of the many links tested worked. "I expect most of these to be broken links as newspaper outlets don't keep links live for long," Dunn said.
But the story appeared in not a single newspaper in the country included in the database, including newspapers listed in Dunn's email. The story was provided by the Tribune Content Agency (and was listed in the database as such), but appears not to have been picked up by actual newspapers.
None of that information was presented to TDC board members.
The $40,000 appropriation is not a done deal: the Flagler County Commission must sign off on it. But it is expected to do so soon.