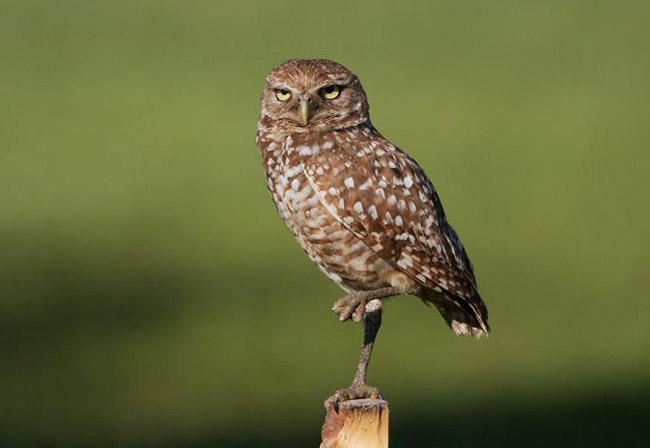 Backers of a constitutional amendment to earmark funds for conservation lands kicked off their effort Thursday, saying they've engaged 2,000 volunteers to gather signatures to bring the issue to voters in 2014.
Former U.S. Sen. Bob Graham led a coalition of environmentalists and former state officials to highlight an upcoming campaign that if successful would earmark nearly $5 billion for conservation lands in the next 10 years without raising taxes.
The campaign "has as its objective continuing a commitment that Florida has had now for 50 years of acquiring land for the people to be saved and be used by the people and to be our legacy for the next generation of Floridians," Graham said.
The proposed constitutional amendment, dubbed the Florida Water and Land Legacy Amendment, would set aside 33 percent of documentary tax collections for 20 years for land and water purchases, leases and restoration efforts. The taxes are collected on real estate and other legal transactions. Under the amendment, the monies deposited into the Land Acquisition Trust Fund will remain separate from the State's General Revenue Fund. The amendment would provide more than $5 billion for water and land conservation in Florida over the next ten years and $10 billion over the 20-year life of the measure, without any tax increase.
The effort is seen as a successor to Florida Forever and its precursor, Preservation 2000, which together have helped preserve more than 2 million acres over the past two decades.
Rick Dantzler, a former state senator, said the goal is to ensure that the explosive growth that gobbled up parcels along Florida's populous coasts would not have as devastating an effect on Florida's agricultural inland regions.
While development has been stymied in recent years by the recession, Dantzler said demand will return and an "onslaught" of new residents will put pressure on regions of the state that have not yet been developed.
"What we are trying to do in the interior is try to prevent, frankly, our part of the state from going the way of some of the other parts of the state," Dantzler said. "What we are trying to do is preserve our rural heritage. It really is a cultural thing."
Florida's commitment to protecting sensitive land and water spans generations and the tenure of governors from both parties going back to the 1980s, said Colleen Castile, a former Department of Environmental Protection secretary under Jeb Bush.
Since 1991, lawmakers had consistently provided $300 million annually for the Florida Forever and Preservation 2000 land-buying programs. But in recent years, funding has dried up as the state faced a series of tight budgets and growing concern by Republican leaders over costs of managing the state's growing real estate holdings. since 2009, the Florida Legislature has provided only $23 million for the landmark Florida Forever program, a 97.5 percent reduction in previous funding. State appropriations for land management and ecological restoration, including the Everglades, have suffered similar declines.
In 2012, the Legislature allocated $8.5 million to safeguard important water protection areas and conservation lands. In light of a state budget of $60 billion, that means that for every dollar the state spends in 2012, less than two-hundredths of one penny will go to water and land conservation––less than $1 for each Floridian.
Campaign manager Pegeen Hanrahan said the group will rely heavily on volunteer petition gatherers but will also likely hire professionals to help them meet their goal in time for the 2014 election.
The Florida Water and Land Legacy Campaign brings together the Trust for Public Land, Audubon Florida, the Florida Wildlife Federation, the Sierra Club, the Nature Conservancy, 1000 Friends of Florida, Defenders of Wildlife, and others. The campaign will reach out to gain signatures of at least 676,811 registered voters to put the issue on the 2014 ballot.
To qualify for the ballot, the proposal must pass Florida Supreme Court review to ensure it is not misleading and doesn't deal with multiple issues.
–Michael Peltier, News Service of Florida

Petition-gathering volunteers can sign up here. The video below explains the process.