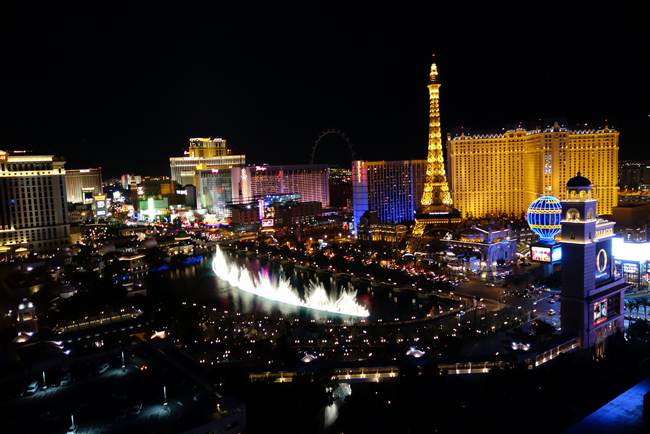 The Florida Senate has released an ambitious gambling proposal that would authorize two Las Vegas-style casinos in South Florida, create a gambling commission and allow voters to decide if they want to control future gambling expansions.
The Senate Gaming Committee's three-bill gambling package, released Monday afternoon, includes a 453-page measure that renumbers the state's pari-mutuel laws and replaces the state's Division of Pari-mutuel Wagering with the "Department of Gaming Control" overseen by a five-member Gaming Control Board. The members of the panel would be appointed by the governor and require Senate confirmation.
The proposal also would allow one "destination resort casino" each in Broward and Miami-Dade counties that could offer slots and blackjack along with roulette and craps. Casino operators would pay $125 million to apply for the licenses, with the money refunded to losing bidders. The casinos would pay annual $5 million license fees and games would be taxed at 35 percent, the same rate that "racinos" in Miami-Dade and Broward currently pay on slot machines.
The casinos would also have to pledge to spend at least $2 billion to develop each site, not including the purchase of the property, over five years.
The proposal (SPB 7052) lays out specific criteria for the board to determine eligibility for the casino licenses, including the "demonstrated ability to build a premier destination casino resort" that offers a variety of "high-quality amenities," that will "strengthen the state's tourism industry" and will "attract at least 50 percent of its patrons from out of state."
The governor-appointed board would select the winning bids based on weighted criteria comprised of management expertise and speed to market (40 percent), drawing tourists from out of state (30 percent), design and location (20 percent) and community enhancement plans (10 percent).
The casinos would also be required to demonstrate the ability to set up programs "for the training of low-income persons" and pledge to work with local businesses to provide services.
Senate Gaming Committee Chairman Garrett Richter, R-Naples, said last week he was moving forward with his proposal despite signs that passage is a long shot.
House Speaker Will Weatherford, R-Wesley Chapel, insists his chamber will not pass any gambling measures unless Gov. Rick Scott renegotiates a deal with the Seminole Tribe of Florida. Weatherford also wants any changes approved this year to be subject to a statewide referendum and require 60 percent approval for passage.
"I will defer to our committees on the substance of the Senate gaming bill. However, as I have said all along, the House will approach gaming in a comprehensive manner which means any change must include a constitutional amendment on the future of gaming expansion in Florida, and a renegotiated Seminole compact," Weatherford said in a statement after the Senate legislation was released Monday afternoon.
Weatherford wants Scott to sign off on a new deal with the Seminoles, as a current deal is slated to sunset in mid-2015. The current agreement, struck by then-Gov. Charlie Crist in 2010, gave the Seminoles the exclusive rights to banked card games like blackjack and baccarat for five years in exchange for a minimum $1 billion. The tribe can halt the payments if slot machines are allowed outside of Miami-Dade or Broward counties or reduce the payments if gambling expands within those counties.
Federal Indian gaming law allows the Seminoles to have any games authorized on non-tribal lands. That means that if the Senate proposal were to pass, the Seminoles would have the ability to add craps and roulette, something for which they might be willing to pay more to the state in exchange for exclusivity.
Scott has given no indication whether he intends to wrap up talks with the Seminoles in time for lawmakers to approve a new deal before the legislative session ends May 2. Scott also said he opposes the gambling commission included in the Senate plan and which Weatherford also supports.
The Senate's proposed constitutional amendment also appears at odds with Weatherford's outline. The Senate measure (SPB 7050) would ask if voters want to change the constitution to require statewide approval for any future expansion of gambling, but it would not apply to any changes approved by the Legislature this year, something Weatherford said he wants.
The Senate plan also does not make any significant changes in current pari-mutuel law except regarding greyhound racing. The measure does not do away with greyhound racing but could pare the number of racing days by setting a full racing schedule at 100 days, instead of the current requirement that tracks run 90 percent of the races held in the previous year. The plan also requires tracks to report greyhound injuries, something advocates have pushed.
"Staff is aware of many other provisions that would be good candidates for rewrite or repeal, but those changes were not made in the initial draft. The committee will have ample opportunity in the weeks ahead to consider such changes as amendments. That way, any proposed substantive changes will be transparent, and committee members will have ample opportunities to debate policy implications," Richter wrote in a memo to the committee Monday. Richter also said the committee would discuss the package, which includes a public records exemptions bill (SPB 7054), but will not vote on it at its March 3 meeting.
The business lobby Associated Industries of Florida applauded Richter's proposal.
"The action in the Senate today begins this discussion about setting a courageous, yet appropriately limited path forward that will improve our state's economy by creating a powerful economic magnet that will put people back to work," AIF President Tom Feeney said in a statement.
But John Sowinski, president of the longtime gambling-expansion opponent No Casinos, called the proposal "Christmas in February" for casino conglomerates looking to set up shop in Florida.
"This legislation reeks of gambling interest influence," Sowinski said.
–Dara Kam, News Service of Florida