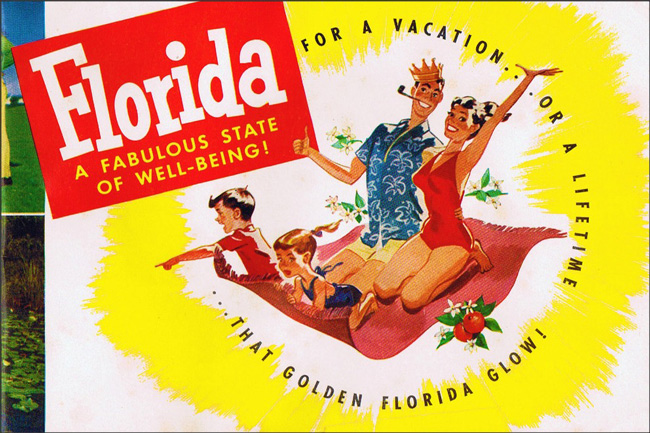 The state's tourism marketing arm said Tuesday that Florida continues to attract a record numbers of visitors — and their money.
Visit Florida President Will Seccombe told Gov. Rick Scott and the state Cabinet that an estimated 24 million visitors came to the Sunshine State from April to June, which represents a 3 percent increase from the second quarter of 2013.
"If you think about how a lot of people came to Florida, they came here as tourists first," Scott said.
The first quarter also saw about a 2.5 percent increase in visitors from the same period a year earlier, with the number of people visiting Florida in 2014 now around 50 million.
"While the numbers are exciting, I think probably the most important to everybody in this room is the fact that spending is up even more," Seccombe said.
Visitors spent $35.7 billion from January to May this year, up 7.4 percent from the same period in 2013, according to Visit Florida. That translates into increased sales-tax revenue for the state, Seccombe said.
Seccombe estimated that 24 percent of the sales taxes collected in Florida during the second quarter were the result of people traveling into the state.
The goal for Scott and Visit Florida remains 100 million visitors within a single year, though lawmakers gave the governor less than three-fourths of the $100 million for tourism marketing that he said was needed this year to reach that goal.
For all of 2013, the state welcomed an estimated 94.7 million tourists, about a 3.5 percent over 2012.
The $74 million allocated by legislators for tourism spending is still a boost from 2013, when Visit Florida was budgeted $36 million.
Seccombe said the additional money allows Visit Florida to market year-round.
"This is the first year we had a winter weather-driven campaign in our major markets, and it happened to coincide with the polar vortex," he said.
The state estimates that 1.15 million Floridians, out of a workforce of 9.6 million, have travel-related employment.
While domestic travel dominates the visitor numbers, Visit Florida estimated there were 2.8 million overseas tourists in the second quarter of this year, a 6.2 percent increase from a year earlier.
Canadians represented 1 million visitors, a 1.6 percent increase quarter to quarter. Also, the state estimates 3.7 million Floridians remained in the state for "pleasure trips" during the quarter.
–Jim Turner, News Service of Florida