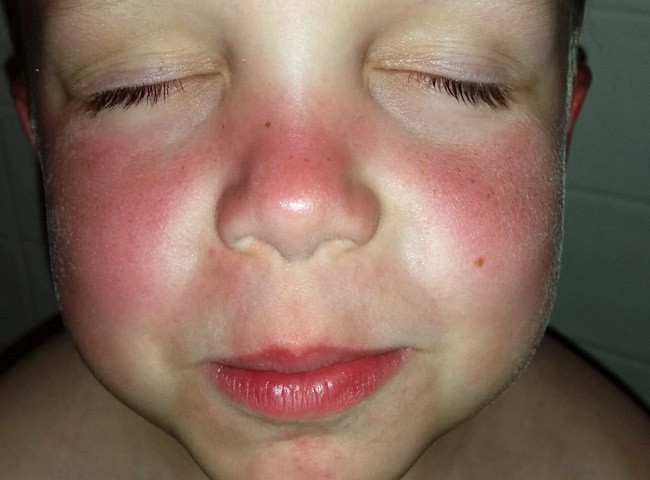 When Loree Vatistas signed her 5-year-old son Alekzander up for a week-long summer camp program run by the Flagler County Schools Adult Education Deptment, she knew there was a strong likelihood he'd be exposed to the sun. It's August. It's Florida.
As someone who works in an Ormond Beach dermatologist's office, Vatistas is even more aware of the fact that most of the dangerous melanomas people face in their lifetimes comes from exposure to the sun before age 12.
So before sending Alekzander to camp for a scheduled trip to the beach under the typically-blazing sun on August 5, Vatistas applied sunscreen to her fair-skinned child and said she'd been promised by the site manager of his camp that Alekzander would be sprayed with sunscreen again at the beach, since the morning sunscreen application would be sweated off within a few hours.
"I went to pick him up that afternoon and couldn't believe how badly he was burned," Vatistas said. "I was very upset, and I saw another counselor there and he told me, 'Oh, lots of kids got burned, it was really hot out there.'"
Alekzander's burns came about from sun exposure and from no sunscreen, spray or otherwise, being applied to him for the rest of the day. Vatistas is understandably upset. She believes a promise was made by the site manager, and that the promise was broken, though the camp's director said the manager never promised such a thing.
More broadly speaking, however, is an issue that plagues both children and adults at summer camps alike: for gear of litigation, local interpretation of a state code very strictly forbid adults touching children, in any manner.
Even to apply sunscreen to a burning child.
---
No law or regulation actually forbids school employees from touching students, though a code is interpreted as imposing the same restriction.
---
No state law, state Board of Education regulation or local school board policy actually states explicitly that school employees may not put sun-screen on a child, hug a child or even spank or paddle a child. In fact, Florida law does not ban corporal punishment, but provides for it explicitly, and some school boards around the state still apply it. They don't even need parental permission (though some school districts ask for permission first anyway.). Flagler County is not among those districts.
Nevertheless, the district cites an odd administrative-code regulation as its own protection against having to apply sunscreen to students.
According to the "Principles of Professional Conduct for the Education Profession in Florida,", no adult "shall unreasonably restrain a student from independent action in pursuit of learning."
That line is interpreted very broadly. Flagler County Schools attorney Kristy Gavin said that code wording covers any contact with a child at all, whether it's striking a student or just putting SPF 30 on his or her shoulders.
"Unfortunately, because society has become so litigious, this is what you have to do in this day and age," Gavin said. "The situation we're faced with as school employees is, we try to make sure that we keep the kids safe and keep the employees safe, and that includes safe from accusations made against them by children and parents."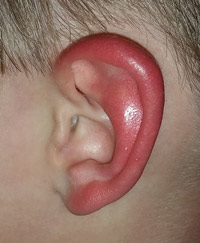 "We've really reached a situation," Gavin said, "where you're damned if you do and damned if you don't."
Deen Wall, the Community Education coordinator who oversees the summer camp program, said that Vatistas' complaint was the first sunburn-related complaint he'd received from a parent this year involving the camp, which has had 600 registered children this summer.
He said that with a ratio of adults to campers of between 1:12 and 1:25, based on the age of the campers (younger children get more supervision), his counselors try hard to make sure students like Alekzander don't get burned.
"We do tell every parent to pack spray sunscreen with their children, and our counselors are allowed to spray the child if he or she asks for it," Wall said. "Our site managers are very proactive and do often pull kids out of the water if they notice something.
When asked if he thought exceptions to the strict state regulation about touching should exist when it came to sun-related issues, Wall said, "I don't, because you're opening up yourself to a whole can of worms there.
"We have staff meetings all the time and we make very clear that they are not allowed to touch the children at all," Wall said. "We've had counselors over the years who have said they wish they could put sunscreen on, but they have to follow the rules."
Gavin said that taking the child out of the sun, of course, would solve most problems, but that parents also need to be aware of how restrictive the rules are.
She said interpreting the rules strictly, there could be a situation where a school employee sees a student falling off a tree or a piece of playground equipment, goes to try to catch the student, the student falls and breaks their arm, and the employee is then subjected to a lawsuit.
"When you talk about putting sunscreen on a child, that child could come home and tell their parents that their private parts were touched," Gavin said. "You just can't take the chance."
None of that matters to Loree Vatistas and Alekzander, who is slowly recovering from his burns. She's angry that her son may be permanently damaged from his day at the beach, and that a 5-year-old's answer to "do you have sunscreen on?" be taken as the final word by a camp counselor.
"The statistics are clear about malignant melanomas and childhood exposure," Vatistas said. "What happened could have been very easily avoided."